Woman in Car in 1920s in Chillicothe Texas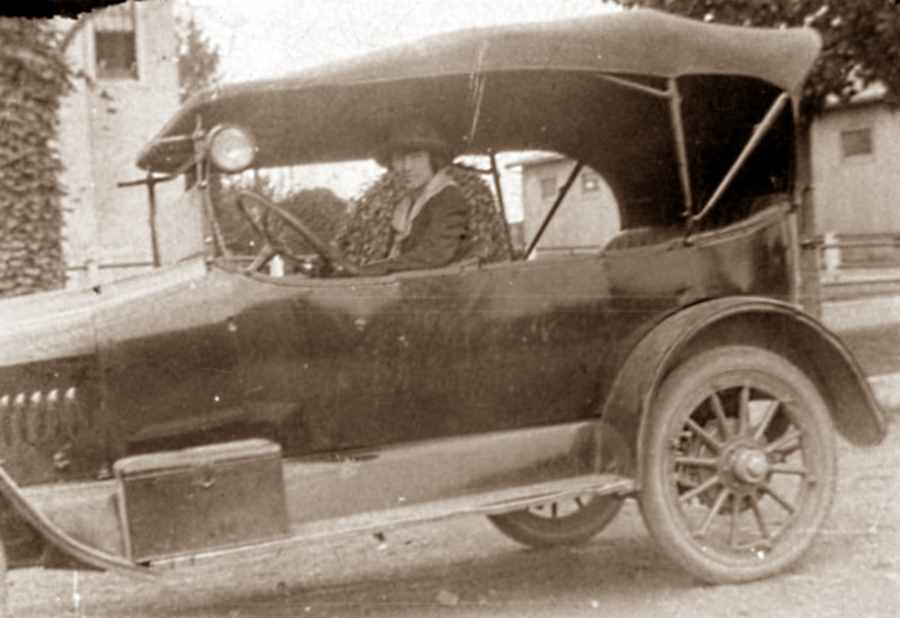 Sometime in the 1920s Ruby Forbes Wykes posed behind the wheel of an early car in Chillicothe She taught in Chilicothe for a while and this was the only time she drove. She never drove again and walked to teach school for the remaining 54 years.
. . . many thanks to Brent Lemons for identifying his grandmother in this photo and providing more information.