Webb County Commissioner Arrested on Federal Bribery Charges

March 21, 2014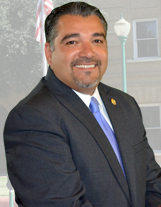 Kristopher Michael Montemayor, a county commissioner for the Webb County Commissioners Court in Texas, was arrested Wednesday on charges of bribery.

A federal grand jury in the Southern District of Texas returned an indictment on March 18, 2014, that charges Montemayor, 36, of Laredo, Texas, with two counts of federal programs bribery. The indictment was unsealed following the arrest.

According to the indictment, Montemayor solicited and accepted bribes in exchange for promising to perform various official acts while acting as County Commistioner for Precinct 1. Montemayor allegedly accepted the use of a 2012 Ford truck, which cost approximately $37,015, in exchange for promising to provide government jobs to both the vehicle's owner and his spouse.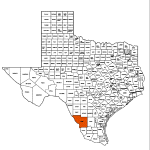 The indictment further alleges that Montemayor, while serving as a county commissioner, solicited and accepted approximately $11,000 in cash as well as electronics equipment worth approximately $2,700 from an undercover law enforcement agent posing as a business man. The indictment alleges that Montemayor promised to take official action to promote the business interests of the undercover agent in exchange for cash and electronics.

If convicted, Montemayor faces a maximum potential penalty of 10 years in prison for each bribery charge. Each charge also carries a maximum $250,000 fine. He is scheduled for arraignment in federal court March 26.

The case is being investigated by the FBI's Laredo Resident Agency. Trial Attorneys Emily Rae Woods and Mark Cipolletti of the Criminal Division's Public Integrity Section will be prosecuting the case.

The charges and allegations contained in the indictment are merely accusations and Montemayor is presumed innocent unless and until he is proven guilty.
Source: US Department of Justice