Famous People from Midland County Texas
Tom Brahaney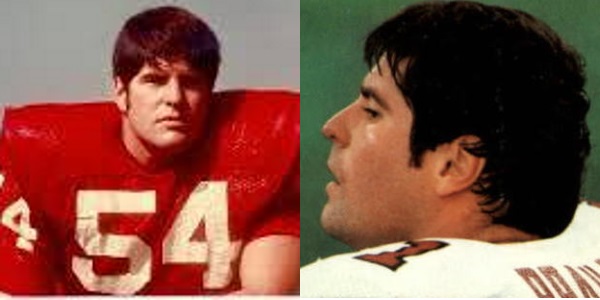 Tom Brahaney was born in Midland, Texas October 23, 1951. He played football for Midland High School and college football for the University of Oklahoma, where he was an All-American. Most notably in 1971 when he anchored the Sooners NCAA record breaking Wishbone offense that averaged over 472 yards per game and whose only loss was 35-31, to eventual national champion Nebraska in what has been called the Game of the Century. In 2007, he was inducted into the College Football Hall of Fame.
Tom was both an all-conference and consensus All-American. As a senior, Tom was a team captain, a finalist for the Lombardi Award, and repeated as a consensus All-America choice. For the second straight year Oklahoma went 11-1 and repeated an the nation's number two team in the final polls. In the pros he played nine season with the St. Louis Cardinals.
Brahaney played nine seasons in the National Football League for the St. Louis Cardinals.
Resources:
Texas Football History County by County
Texas Football Legends - County by County




Books about Midland County People and Places
What's your Favorite Book about a Texas County, Town, Person or Place? Here's our best reads list County by County