Sweetwater Mercantile in Early 1900s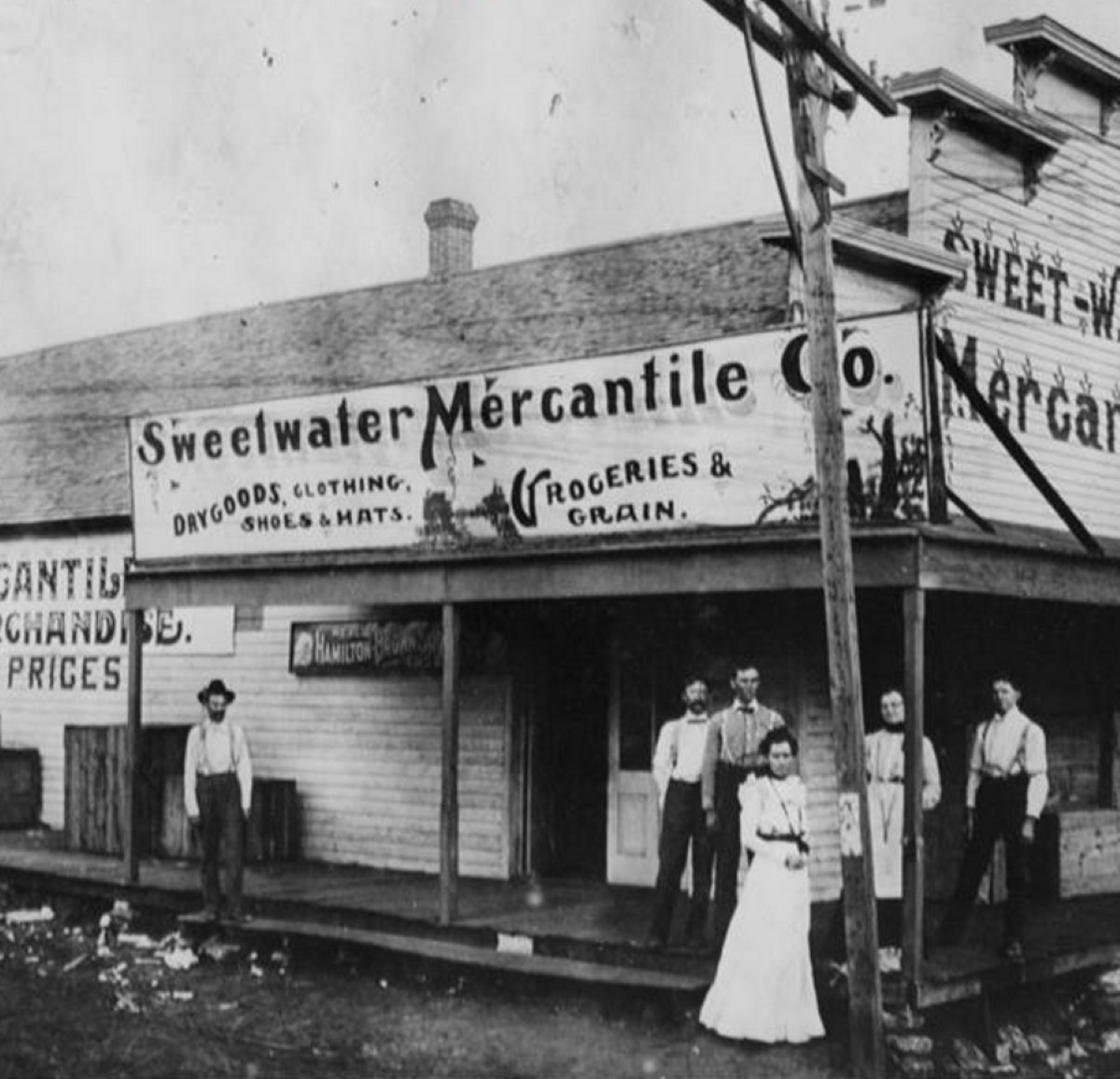 Sometime in the early 1900s, the staff posed in front the the Sweetwater Mercantile in Sweetwater Texas for this huge photo. It was a place where you could buy just about everything a pioneer family needed including, dry goods, clothing, shoes, hats and groceries and grain.
The "Sweetwater Mercantile" was the "first building on the corner of OAK STREET & BROADWAY" (though at this early time period Broadway was "Second Street".)
Sweetwater Mercantile (a one-story building) would become "LEVI BROTHERS" (they eventually added the "second story") and later became "HIXON'S DEPARTMENT STORE"... and even "Minter's" for a year or so.
Last turned into a "night club" called the "AZTECA CLUB"... and "now sits vacant", Chris Davidson administrator of "I Grew Up in Sweetwater Texas" (Facebok)