Studebaker Dealership and Lubbock Police in 1952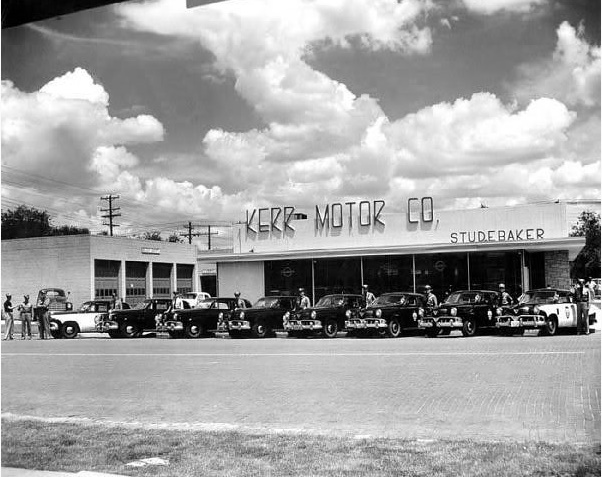 In 1952, the police in Lubbock, Texas drove Studebaker Commander V-8s purchased from Kerr Motor Company, the local Studebaker dealer.
Louis Kerr was a long-time Studebaker dealer in Lubbock. He stuck with Studebaker right to the end in 1966. After Studebaker quit building cars altogether, Kerr carved a niche for himself by continuing to sell Studebaker parts and servicing the cars. He was the only Studebaker service and parts option in a radius of 150 miles or more.