Famous People from Midland County Texas
Steven Dale Green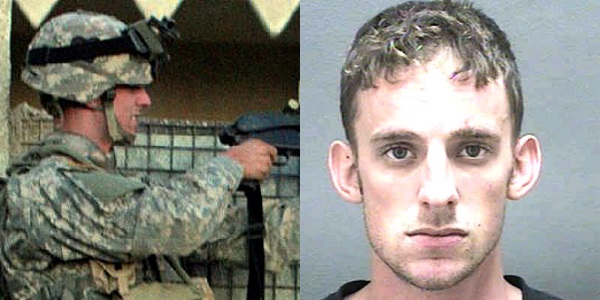 Born in 1985, Steven Dale Green moved with his family to Midland, Texas when he was 14. According to school officials, he dropped out of high school in 2002 after completing the 10th grade and moved to Denver City, Texas, where he earned his high school equivalency diploma in 2003. Days after a January 2005 arrest for alcohol possession, Green enlisted in the U.S. Army. In doing so, he was granted a moral character waiver for prior alcohol and other drug related offenses that might have otherwise disqualified him.
Green graduated from infantry training and was assigned to the 1st Battalion, 502nd Infantry Regiment, 2nd Brigade, 101st Airborne Division (Air Assault), in Fort Campbell, Kentucky. According to a military spokesperson and a criminal complaint filed in connection with the charges, Green was honorably discharged from the military "due to antisocial personality disorder "Green was deployed to Iraq from September 2005 to April 2006 and discharged with "antisocial personality disorder" in May 2006 before the U.S. Army was aware of crimes he committed while serving in Iraq.
On June 30, 2006, Steven Green was charged as a civilian with killing four Iraqi civilians -- a man, two women and a young girl -- and raping one of the female murder victims at their house near Mahmudiayh, Iraq. According to an affidavit later filed by the FBI, Green discussed raping the girl in the days preceding the event.
While prosecutors sought the death penalty in this case, jurors failed to agree unanimously and the death sentence could not be imposed. On September 4, 2009, Green was formally sentenced to life in prison with no possibility of parole. He was held in the United States Penitentiary in Tucson, Arizona where he died on February 15, 2014, from complications following an attempt at suicide by hanging.
Resources:
Mahmudiyah rape and killings - Wikipedia
U.S. Solider Charged With Murdering and Raping Iraqi Civilians