Famous People from Midland County Texas
Spud Webb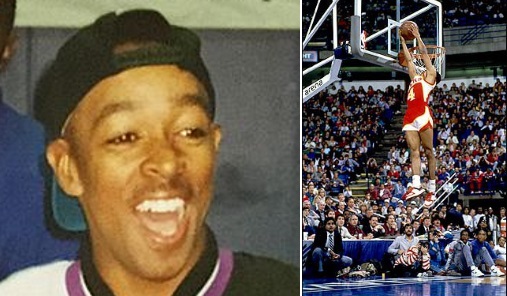 Born July 13, 1963 in Dallas, Spud Webb played for Midlland College in Midland, Texas. It was his first opportunity to play on a college basketball team. He led the Chaparrals to the junior college national title in 1982 and later played for North Carolina State University. .
Most scouts predicted that Webb would end up playing in either Europe or for the Harlem Globetrotters because of his 5 feet 7 inch height. However, Webb was drafted in the 4th round of the 1985 NBA draft by the Detroit Pistons. His first six seasons were played with the Atlanta Hawks, but he had his best years statistically with the Sacramento Kings, where he played as a starter from 1992–1995.
During his career Webb has played for the Rhode Island Gulls, the Atlanta Hawks, Sacramento Kings, Minnesota Timberwolves, the Italian team Mash J. Verona, Orlando Magic and the Idaho Stampede. Only two NBA players have been shorter than Webb: Earl Boykins and Muggsy Bogues.
Webb retired from basketball in 1997. He is currently the President of Basketball Operations for the Texas Legends, the NBA G-League team for the Dallas Mavericks in Frisco, Texas.