Snuff Garrett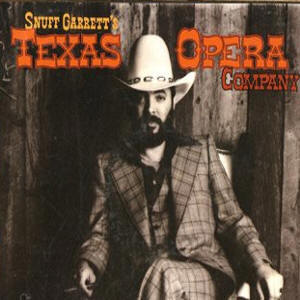 Born Thomas Lesslie Garrett July 5, 1938, At seventeen, Garrett was a disc jockey in Lubbock, Texas, where he met Buddy Holly. "Snuff" is often still mentioned on the Lubbock oldies station KDAV on a program hosted by his friend Jerry "Bo" Coleman. Snuff gained fame as a disk jockey, record producer, singer and entrepreneur.
In 1959, Garrett became a staff producer at Liberty Records in Hollywood at the age of 19, after having joined the label to work in the promotions department. Although not a musician, Garrett showed he had a knack for finding hit songs, going on to produce a string of hits and becoming the label's head of A&R until he left Liberty in 1966. His first job as producer for the label was on Johnny Burnette's "Settin' the Woods on Fire" on July 9, 1959. Among Garrett's roster of artists were Bobby Vee, Johnny Burnette, Gene McDaniels, Buddy Knox, Walter Brennan, Gary Lewis & the Playboys and Del Shannon.
In 1976, when home video was in its infancy, Garrett bought cassette rights to the old RKO and Republic films for what United Press International termed "a pittance." By 1980, the 800-title library of his company The Nostalgia Merchant was earning $2.3 million a year. "Nobody wanted cassettes four years ago ... It wasn't the first time people called me crazy. It was a hobby with me which became big business", Garrett told UPI
Garrett died December 16, 2015 in Tuscon, Arizona at the of 77.