Shoe Shop in Gatesville Reformatory in 1931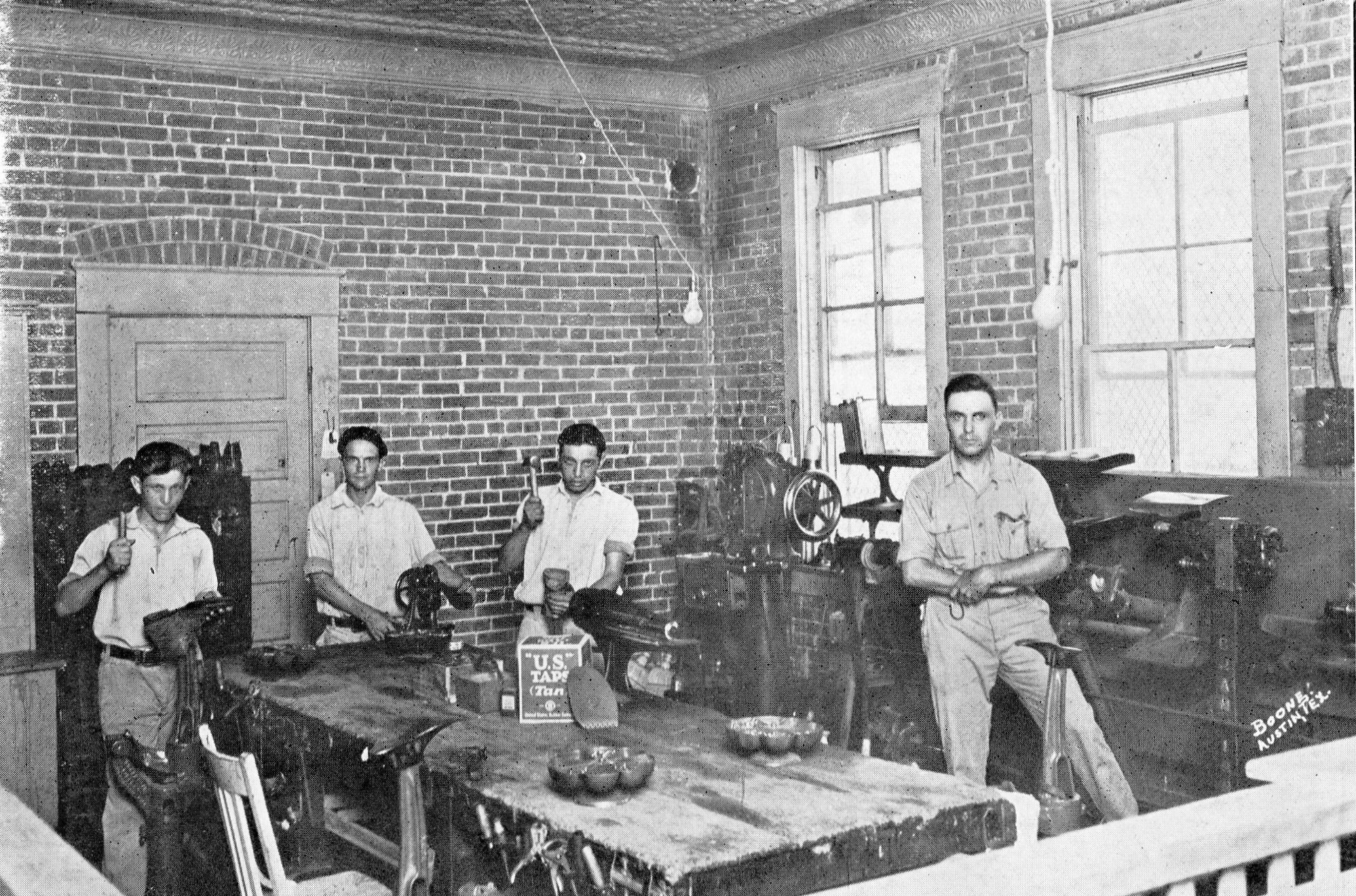 1931 at the shoe-shop at the Gatesville School for Boys (reformatory) three boys and their instructor posed for this huge highly detailed photo of life in the reformatory in the 1930s.
. . . photo courtesy Brent Lemons. His grandparents were Chaplain and music teacher there for 8 years and made many a lifelong friend of those boys.
. . . for more like this please see Texans at Work