ID Theft Suspects Had Sheriff's Number
04-07-07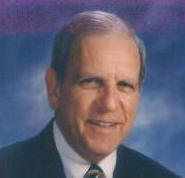 Former U.S. Marshall and current Grayson County Texas Sheriff J. Keith Gary was stunned when investigators showed him that his name and credit card number were among the hundreds found in possession of three suspects in an identity theft ring. Investigators believe the number may have been stolen about two years ago when Sheriff Gary used it to pay for a meal at a local Chinese restaurant.
The arrest of the suspected identity theft ring began with what law enforcement might call a "routine traffic stop." Cpl. Ryan Miller and Deputy Toney Thomas stopped a gray Chevrolet Lumina last Sunday in Denison Texas on a traffic violation. As they approached the car the deputies witnessed the driver switch places with a passenger. This was the first indication this stop would be anything but "routine."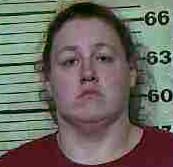 The first arrest they made was on passenger Jeanise Ann Smith, 29 of Denison, after finding she had an outstanding warrant against her for burglary. In addition, the deputies charged her with possession of drug paraphernalia.
Her sister, Sharon Denise Smith, 35, also of Denison, went to jail on a charge of burglary of a building and a new charge of failure to identify a fugitive because, Gary said, she at first gave a fictitious name.
Deputies put Ashley Michelle Pyle, 22 of Denison, in handcuffs and into the back seat of a second patrol car, "just until things could be sorted out," Gary said. Deputies found checks, blank checks, credit cards, receipts and various items believed to be from identity thefts.
As deputies were searching the vehicle, Ashley Pyle managed to get the handcuffs in front of her and was able to open the door of the patrol vehicle and escape from custody. Later, they caught up with the diminutive woman in Paris and she is now incarcerated without benefit of bail on a charge of escape from custody or detention.
The next day, working from information located Sunday, Grayson County S.O. investigators obtained and served a search warrant on the Smith sisters' Denison home. There, they found credit card machines, mail addressed to many other people and believed to have been stolen, and handwritten notebooks with hundreds of names and credit card numbers, including the sheriff's name, according to the Herald Democrat.

One notebook was titled "Ashley's pretty in pink notebook" and included a copied slogan in it reading, paraphrased, "Make good money in the credit card business. Start today," with a toll-free number. It also contained a list of stores, items purchased, and costs.
"This was to prevent them from returning to certain stores, which might have found out their cards were bogus," Sgt. Rickey Wheeler explained.
Information obtained in that search led investigators to a building northwest of Denison, where they obtained consent to search. There, they found five black trash bags full of stolen mail with addresses from as far away as Ardmore, Okla., to Fort Worth and many locations in between.

By then, investigators had information on Pyle's whereabouts and, arrested her inside a Paris Texas hotel room.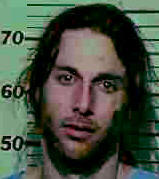 While investigators were looking for two other suspects, they found a Suzuki four-wheeler, valued at $4,000, reported stolen in Athens. At that location, they found Clyde Leinneweber, who was wanted on 12 warrants, was hiding in a nearby house west of Pottsboro. Leinneweber ran out of the house and into the woods as the officers approached but deputies caught him after a foot pursuit. He went to jail on those outstanding warrants and on a new charge of evading arrest or detention.
The next arrest was of Valerie Rene Justice, 20 of Pottsboro, who was inside the same house. She is in jail on two possession of drugs charges.

Finally the last to be arrested was Donna Helene Hightower, 46 of Sherman, who is charged with credit card abuse and by Texas Board of Pardons and Paroles with parole violations. Gary said investigators arrested her while in a car rented with one of the stolen credit cards.
The storage building where the five sacks of information were kept belonged to the now defunct Chinese restaurant where Sheriff Gary had paid for a meal two years earlier. Grayson County S.O. Lt. Jay Whitney called it a "very insecure place" for storage of such information.
"Please realize how serious this is,"
Gary pleaded to restaurant and other business owners. "Don't leave this information laying around. Your customers are in danger of losing a lot of money through their identity and credit card numbers being used.
"When you find you were one of those target, as I was,"
Gary continued, "It's a strange feeling, especially seeing your name down on a page." Gary added that he has since changed that credit card number.