Look Who's Talking about Texas History
Davick Services recommends the Facebook Group "West Texas History & Memories" for history, famous people, old photos, stories, unclaimed estates and genealogy of the Western Half of Texas . . . Check it out and join the conversation
Famous People from Andrews County Texas
Shaud Williams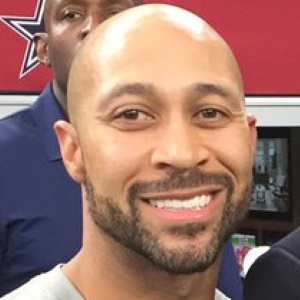 Born in Andrews, Texas October 2, 1980, Williams attended Andrews High School between 1995–1998.During his high school years he rushed for 7,712 yards, which ranks 10th on the all-time records for Texas high school football. In his senior season, he rushed for 2,121 yards and 27 touchdowns, leading all rushers in class 4A. In 2009, Williams was inducted in the Texas High School Football Hall of Fame.

He started his college career at Texas Tech where he was named "Big 12 Rookie of the Year". Shaud later attended college and played for the University of Alabama. After leaving college ball for a professional career, he was not selected in the 2004 NFL Draft, but signed with the Buffalo Bills as an undrafted free agent. He re-signed with the Bills on December 6, 2007 after being released in training camp. In 2009 he was signed by the Florida Tuskers of the United Football League on September 9, 2009. He was selected by the Omaha Nighthawks in the 2010 UFL expansion draft and was on their opening day roster for the 2010 and 2011 seasons.

Starting in 2014, Williams was the football strength and conditioning coach for the Andrews, Texas school systems athletic program. He left that job in 2016 to become an assistant strength coach at the University of Wisconsin. As of 2020 he was Assistant Strength & Conditioning Coordinator with the University of Oregon Athletics.

Today he is a running back for the Omaha Nighthawks.
Resources:
Texas Football History County by County
Texas Football Legends - County by County

Books About and by Andrews County People
Andrews County Treasures
Historical and Nostalgic Treasures from Andrews Texas. Rare books, memorabilia, and photos from Andrews, McKinney Acres, Coyote Corner, Fasken and Old Place Windmills Texas.
What's your Favorite Book about a Texas County, Town, Person or Place? Here's our best reads list County by County