Look Who's Talking about Texas History
Davick Services recommends the Facebook Group "West Texas History & Memories" for history, famous people, old photos, stories, unclaimed estates and genealogy of the Western Half of Texas . . . Check it out and join the conversation
Shallowater Mercantile and Bank 1913 to 2017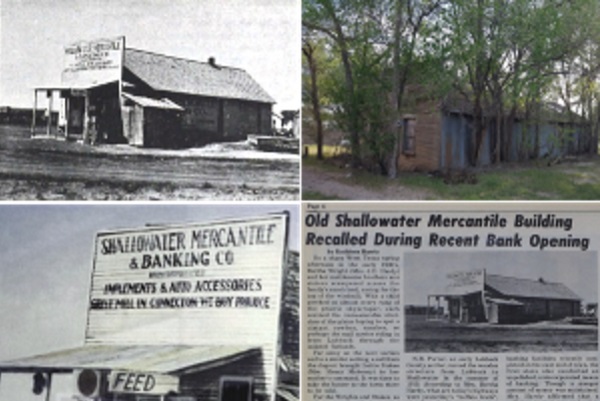 Photo below is of First bank in Shallowater as it appears in photo taken in 1913. N.R. Porter, an early Lubbock County settler, moved the wooden structure from Lubbock to Shallowater in the summer of 1913. It is supposed to have taken several days to drag the building over eleven miles of rutted dirt road according to an article that appeared in Suburban Today in 1974. Scroll down for the article.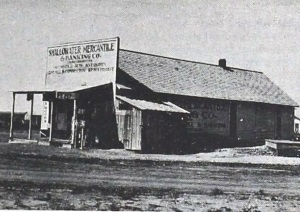 Photo below of Shallowater Mercantile and Bank as seen in 2017. It is located in the alley behind Clovis Road in Shallowater Texas, Lubbock County. The building faces the alley because the alley was once a main street in Shallowater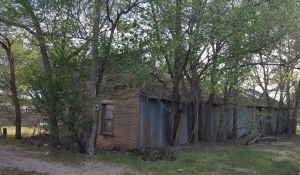 Article below is from Suburban Today April 17 1975 Tap the image to Read the complete article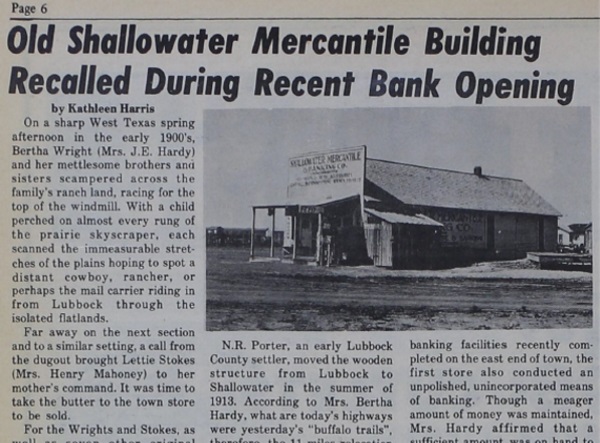 Books about Lubbock County People and Places
Lubbock County Estates with Unclaimed Money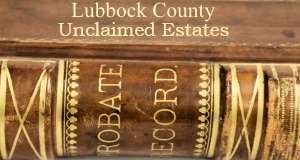 These Deceased Residents of Lubbock, Idalou, Wolfforth, Slaton, Shallowater and New Deal Texas Left a total $660,639 in Unclaimed Money for their heirs.
Know the Heirs? Let them know See the full list
Lubbock County Treasures (eBay)
What's your Favorite Book about a Texas County, Town, Person or Place? Here's our best reads list County by County