Look Who's Talking about Texas History
Davick Services recommends the Facebook Group "West Texas History & Memories" for history, famous people, old photos, stories, unclaimed estates and genealogy of the Western Half of Texas . . . Check it out and join the conversation
Famous People from Ector County Texas
Roy Williams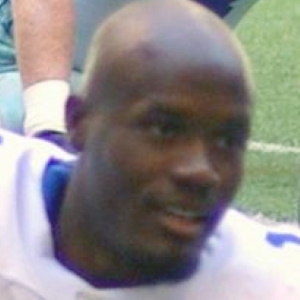 Roy Williams was born as Roy Eugene Williams Jr. on December 20, 1981 in Odessa Texas. He attended high school at Permian High School where he starred in multiple sports. He played college football for the University of Texas Longhorns then went on to play professionally as a wide receiver in the NFL and played for the Detroit Lions, Dallas Cowboys, and Chicago Bears.

Williams was selected seventh overall in the first round of the 2004 NFL Draft by the Detroit Lions. His first year, he set rookie records for the Lions with 54 receptions for 817 yards and eight touchdowns in 12 games; he suffered an ankle injury midway through the season that limited his effectiveness.

The Dallas Cowboys had tried to obtain Williams for two years, finally reaching a trade agreement with the Lions on October 14, 2008. His time with Cowboys was considered a disappointment, by the close of the 2010 season, Williams had totaled 99 regular season/playoff catches for the Cowboys and 13 touchdowns, 11 of which came from inside the red zone. He was released on July 28, 2011.

In 2011, a day after being released by the Cowboys, Williams agreed to sign with the Chicago Bears for a one-year, $2.46 million contract. A year later Williams announced his retirement from the NFL on his Facebook page on September 8, 2012.
Texas Football History County by County


Texas Football Legends - County by County
Life in Ector County Texas 1850 1950
Books about Ector County People and Places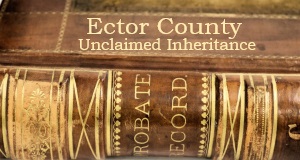 Ector County Estates with Unclaimed Money
These Deceased Residents of Ector County Left a total $684,984 in Unclaimed Money for their heirs. Please share this with your family and friends from Odessa, Gardendale and Goldsmith to let them know how to claim their inheritance from the Texas Comptroller's Office. . . see the list
What's your Favorite Book about a Texas County, Town, Person or Place? Here's our best reads list County by County