Bobby Balderrama aka Bobby Lee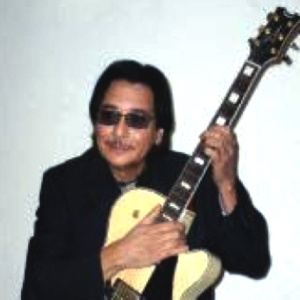 Robert "Bobby" Lee Balderrama was born February 27, 1950 in O'Donnell, Texas, in Lynn County. He grew up in Saginaw, Michigan and is the lead guitarist for the band Question Mark & the Mysterians best known for 1960s #1 hit song, "96 Tears" .
He later played with Joe King Carrasco and the Crowns on the Bandido Rock album of 1987. He still periodically plays shows with the original members of the Mysterians. Balderrama also has formed a Smooth Jazz group "Robert Lee Revue" with 2 albums released titled "For the Love of Smooth Jazz", 2010 and "City of Smooth Jazz".
In March 2022 Robert Lee Scored a Fresh #1 Spot on the Jazz Charts with ĎAny Momentí