Look Who's Talking about Texas History
Davick Services recommends the Facebook Group "West Texas History & Memories" for history, famous people, old photos, stories, unclaimed estates and genealogy of the Western Half of Texas . . . Check it out and join the conversation
Famous People from Potter County Texas
Rick Husband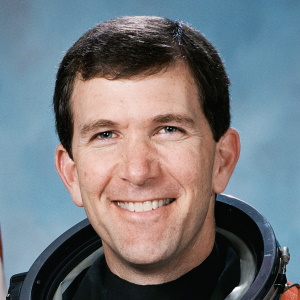 Rick Husband was born July 12, 1957 in Amarillo Texas. A graduate of Amarillo High School and Texas Tech, he was an astronaut and traveled into space twice, as Pilot of the Discovery in 1999 and Commander of the Columbia in 2003. He and the rest of the crew were killed when the Columbia disintegrated over Texas during reentry into the Earth's atmosphere. Husband is a recipient of the Congressional Space Medal of Honor.

Husband earned his pilot's license when he was 17 while flying out of Tradewind Airport in Randall County. He graduated with honors from Amarillo High School in 1975. He earned a bachelor of science degree in mechanical engineering from Texas Tech University in 1980. Upon graduation he was commissioned as a pilot in the US Air Force, having been enrolled in ROTC his last two years of college. Husband underwent pilot training at Vance Air Force Base, in Enid, Oklahoma. This was followed by Land Survival School in at Fairchild Air Force Base, in Spokane, Washington, and Fighter Lead-in School in New Mexico. Rick trained in the F-4 at Homestead Air Force Base.

Husband was selected as an astronaut candidate by NASA in December 1994, the same week he was promoted to lieutenant colonel. He reported to the Johnson Space Center in March 1995 to begin a year of training and evaluation. Upon completion of training, Husband was named the Astronaut Office representative for Advanced Projects at Johnson Space Center, working on Space Shuttle Upgrades, the Crew Return Vehicle and studies to return to the Moon and travel to Mars. He eventually served as Chief of Safety for the Astronaut Office. He flew as Pilot on STS-96 mission in 1999, and logged 235 hours and 13 minutes in space. Husband was later assigned to command the crew of STS-107 mission which was launched early in 2003.

Rick Husband died on the morning of February 1, 2003 when the shuttle Columbia disintegrated upon reentry killing all crew members.
References:

High Calling: The Courageous Life and Faith of Space Shuttle Columbia Commander Rick Husband