Richie McDonald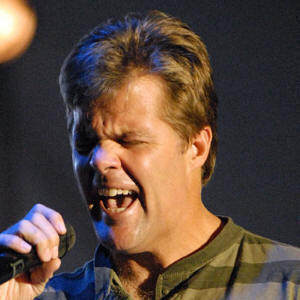 Born in Lubbock Texas February 6,1962, McDonald is a country music singer and songwriter. he was the lead singer of the group Lonestar, which recorded seven studio albums on BNA Records during his tenure as lead vocalist. McDonald co-wrote several of the band's singles, and sang lead on all but one of them; he would rejoin the band in 2011. Outside Lonestar, he has charted twice as a guest vocalist on others' songs, in addition to releasing two independent albums and four solo singles.
McDonald announced his departure from Lonestar in 2007, with Cody Collins succeeding him as the group's lead vocalist. On November 8, 2007, McDonald released an album of Christmas music, titled If Every Day Could Be Christmas. One of the songs on this album, "Coming Home for Christmas" (a collaboration with Jim Brickman) reached No. 4 on the Hot Adult Contemporary Tracks charts at the end of the year.
McDonald has long been one of music's most accomplished and wide-ranging talents. Recognized as one of country's best singers and a polished and engaging entertainer, McDonald is the face and voice of Lonestar, ranked among the genre's preeminent groups. McDonald lives near Murfreesboro, Tennessee with his wife, Lorie, and their three children.
Resources: