Raymond Benson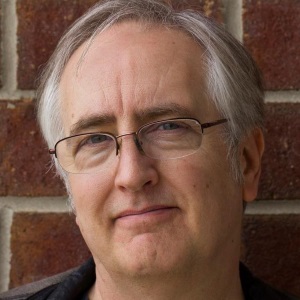 Raymond Benson was born in Midland Texas September 6, 1955 and graduated from Permian High School in Odessa in 1973. He is a New York Times best-selling and internationally acclaimed author best known for being the official author of the James Bond novels from 1997 to 2002. Other books include: NY Times best-sellers Tom Clancy's Splinter Cell, Tom Clancy's Splinter Cell—Operation Barracuda (both written as "David Michaels"); Sweetie's Diamonds; A Hard Day's Death; Dark Side Of The Morgue; and two Metal Gear Solid books. With John Milius, he co-wrote Homefront--The Voice Of Freedom. Benson has authored 40 published books
Raymond Benson was born on September 6, 1955, in Midland, Texas. At the age of five, his family moved to Odessa, Texas, where he spent his formative years until his graduation from Permian High School in 1973. (Raymond likes to call the town "Odessalation" This is the same high school and town featured in the book and movie FRIDAY NIGHT LIGHTS!
Among his many accomplishments in high school were being awarded "Best Actor" two years in a row, being named "Most Musical Male" his senior year, named by the faculty to be included on the "Senior Hall of Fame," and winning the UIL State typing championship in 1972.

In late 1995, Raymond received a phone call from Janson-Smith. John Gardner, the current author of the Bond books, had announced that he was retiring from the gig. Janson-Smith asked if Raymond would be interested in "giving it a shot."
In total he wrote and published worldwide six original 007 novels, three film novelizations, and three short stories. An anthology of his 007 work, THE UNION TRILOGY, was published in the fall of 2008, and a second anthology, CHOICE OF WEAPONS, appeared summer 2010. His book THE JAMES BOND BEDSIDE COMPANION, an encyclopedic work on the 007 phenomenon, was first published in 1984 and was nominated for an Edgar Allan Poe Award by Mystery Writers of America for Best Biographical/Critical Work.

Raymond's latest work is the popular original series-- In The Hush of the Night, The Secrets on Chicory Lane, Blues in the Dark: A Thriller, and the Black Stiletto Serial. The books have been optioned for possible TV/feature film.