Famous People from Midland County Texas
Randy Velarde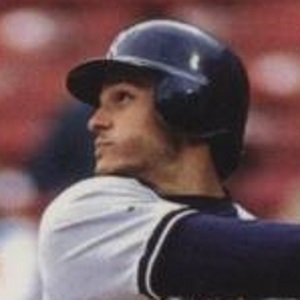 Velarde was born in Midland, Texas on November 24, 1962. He is an alumni of Robert E Lee High School in Midland and attended college at Lubbock Christian University, where he played four seasons of baseball until 1985, when he was drafted by the Chicago White Sox.
Velarde played 16 seasons in Major League Baseball. The majority of his career he played for the New York Yankees, and also played for the California/Anaheim Angels, Oakland Athletics and Texas Rangers from 1987 to 2002. Although he primarily played as a utility infielder, Velarde was utilized in the outfield as well. Velarde is best known for turning the eleventh unassisted triple play in Major League Baseball history on May 29, 2000.
Velarde retired from baseball in 2003. In an interview reported in the Midland Reporter Telegraph, Velarde said, "It wasn't an easy decision. But the last couple of years have been a grind - more mentally than physically. I've always played this game with passion. I've always enjoyed the competition and the preparation - what went into playing the game of baseball. People sometimes fail to realize that this game is a 10-month commitment. You might get one month off to let your body heal, but then you're right back to the grind. These last couple of years it's really been a chore instead of a passion."
On December 13, 2007 Velarde was one of several former Yankees players named on the Mitchell Report. Through his lawyer, he admitted that he had used "the cream" and "the clear", both of which were supplied to him by Greg Anderson. In March 2011 Velarde testified in the Barry Bonds perjury case, stating that he purchased performance-enhancing drugs from and was injected with human growth hormone by Anderson, who was Bonds' personal trainer.