Phil Hardberger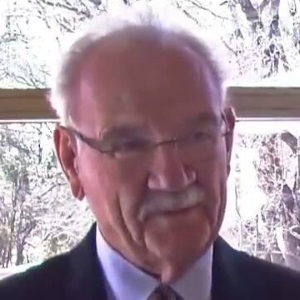 Hardberger was born in Morton, Texas in Cochran County July 27, 1934. The family moved to O'Donnell in Lynn County In 1943. As a youth, Hardberger worked in cotton gins in the area. His mother taught school in O'Donnell for thirty-three years.
Hardberger is a politician, lawyer, and judge. He served as mayor of San Antonio, Texas, from 2005 to 2009. A Democrat, he was elected on a non-partisan ballot.
Hardberger was a captain in the United States Air Force and piloted B-47 bombers. He was the executive secretary of the Peace Corps during the administration of U.S. President John F. Kennedy. He was a special assistant to the director of the U.S. Office of Economic Opportunity under President Lyndon B. Johnson.
In 1968, He he was appointed Associate Justice and then Chief Justice of the Fourth Court of Appeals. As chief justice, he presided over the Littleton v. Prange case, invalidating marriages in the court's jurisdiction if the transgender partner is of the same birth sex. It simultaneously also opened the option for some same-sex couples to marry as long as the two partners were assigned to the opposite sex at birth.
Days after inaugurating a long-awaited improvement to the city park in San Antonio that bears his name, former San Antonio Mayor Phil Hardberger suffered a mild heart on December 15, 2020 and was released the following day.