Born March 5, 1836, Charles Goodnight is possibly the best known rancher in Texas. He is sometimes known as the "Father of the Texas Panhandle." After building his first temporary living quarters in Palo Duro Canyon in Randall County in 1876, Goodnight built a comfortable three-room ranch house farther to the southeast in Armstrong County . . . More about Charles Goodnight

Charles E. "Charlie" Maple
Born in Oklahoma City in 1932. His family moved to Claude, Armstrong County Texas in the Panhandle in 1948 where he graduated from Claude High School two years later. He graduated from Texas Tech University in Lubbock in 1954 . . . More about Charlie

Laura Vernon Hamner
An author, ranch historian, radio commentator, educator, and public official from the Texas Panhandle who was known informally in her later years as "Miss Amarillo", a reference to her adopted city of Amarillo, Texas . . . more about Laura Hamner

Charles Howard Roan
Born August 16, 1923 in Claude Texas. Roan was a United States Marine who sacrificed his life to save those of four fellow Marines in the landing on Peleliu September 18, 1944 during World War II. For his heroism, he posthumously received his nation's highest military honor — the Medal of Honor.

William A (Pop) Warner
Born August 8, 1854, Warner was a pioneer doctor and organizer of the first Boy Scout troop west of the Mississippi, Lone Star Troop No. 17 in 1912.. Dr. Warner moved to Armstrong County in the Texas Panhandle after graduating from medical school in 1897. For many years, Warner was the only doctor in Armstrong County and often traveled in his horse-drawn buggy to visit patients.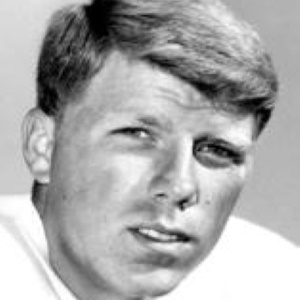 Denton Fox
Born May 21, 1947 in Claude Texas, Denton Fox was a football cornerback who played college football for the Texas Tech Red Raiders football team of Texas Tech University. He was recognized as a second-team All-American in 1969 . . . Read more

Raymond Reck
Raymond Reck appeared a half page ad of the April 1939 issue of Capper's Farmer and suddenly his face was one of the most recognizable in Texas. Reck was recommending Texaco Insulated Motor Oil. Other articles on the page . . Read more

Books about Armstrong County People and Places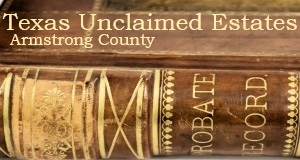 Armstrong County Unclaimed Estates
These Deceased Residents of Armstrong County Left a total $4,022 in Unclaimed Money for their heirs. Know the Heirs? . . . See the list
What's your Favorite Book about a Texas County, Town, Person or Place? Here's our best reads list County by County






Armstrong County Treasures

Important: Tap or click the title (not the photo) for details on the items listed below. See More Armstrong County Treasures