Paula Trickey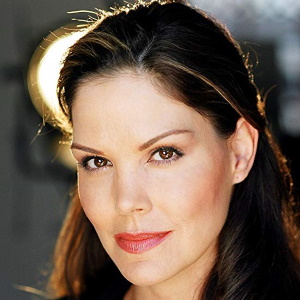 Born in Amarillo March 27, 1966 Paula Trickey has starred in many TV movies and appeared in popular television series. She is known for her role on the USA Network series Pacific Blue between 1996 and 2000, where she starred as Officer/Sgt. Cory McNamara. She has made guest appearances on many TV shows, including Beverly Hills, 90210, Renegade, Sliders, Walker, Texas Ranger, and One Tree Hill.


She appeared on the third and fourth seasons of The O.C., playing the mother of Harbor School socialite Taylor Townsend.


Paula found her love for acting at the tender age of 8. At a time of grief in her family home, Paula performed and wrote plays in hopes to entertain and cheer up her family.

Trickey's love for acting combined with her strong ambition and drive even at this early age led to many plays and theatrical productions from elementary school and throughout high school.

Trickey was raised in Tulsa, Oklahoma, where she attended East Central High School. While in high school she appeared in local television commercials and began competing in pageants. In 1985 she was crowned Miss Oklahoma in the All-American Teen Pageant (a Miss USA production) only to lose in the finals to an unknown Halle Berry.

Following high school Paula moved to Dallas where she studied acting and worked in commercials and local film productions such as "Dallas", and "Dallas the Early Years". Trickey moved to Los Angeles in 1986. She is divorced, with one daughter.

Reference:
Related Articles





In the Cattle Country: History of Potter County, 1887-1966
A Strong West Wind: A Memoir
Cowboy Justice: Tale of a Texas Lawman
Whistling Willie from Amarillo, Texas
Chickens in the Attic: MEMORIES 1934-1949, Growing Up in Amarillo
Blessèd Assurance: At Home with the Bomb in Amarillo, Texas
Amarillo Slim in a World Full of Fat People: The Memoirs of the Greatest Gambler Who Ever Lived
. . . more books about Potter County People and Places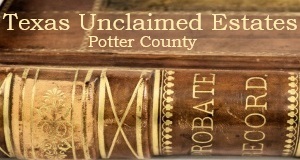 Potter County Unclaimed Estates
These Deceased Residents of Potter County Left a total $507,046 in Unclaimed Money for their heirs. Know the Heirs? Let them know they can collect from the Texas Comptroller's Office. See the List








What's your Favorite Book about a Texas County, Town, Person or Place? Here's our best reads list County by County






Featured Item from Potter County Texas

Rare Artifacts, Books, Memorabilia and Historical Documents from Amarillo, Bishop Hills, Ady, Boden, Bushland, Chunky, Cliffside, and Gentry.