Patrick Dearen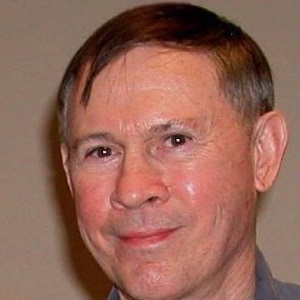 Born in Sterling City May 1, 1951, where he was raised and graduated from Sterling City High school. Patrick Dearen lives in Midland, Texas, with his wife Mary, managing editor of the Midland Reporter-Telegram. He won nine national and state awards as a reporter for two daily newspapers, including the San Angelo Standard-Times and the Midland Reporter-Telegram.
During the late 1980s and early 1990s, he conducted oral histories of 76 men who had been cowboys prior to 1932. These interviews, along with decades of archival study, enriched his 11 novels and 9 nonfiction books. One of those novels, Perseverance, is a story of hobos riding the railroad tracks of Texas during the Great Depression.
Dearen is an authority on the tenets of old-time cowboy life in West Texas and has written twenty three books on the subject. He was named the runner-up in 2013 for the Will Rogers Medallion from the Academy of Western Artists for his novel To Hell or the Pecos. He has also been honored for his work by the Western Writers of America, the San Antonio Conservation Society, and the Permian Historical Association.
In 2015, another Dearen novel, The Big Drift was named the winner of the Elmer Kelton Fiction Book of the Year by the Academy of Western Artists.
On May, 2017 Western Fictioneers announced his novel "Dead Man's Boot" is a finalist for the 2017 Peacemaker Award for best western novel. Dead Man's Boot is based on the legend of the Lost Sublett Mine of the Guadalupe Mountains of Texas and New Mexico.
In 2019, Dearen released Apache Lament, an historical novel based on the last Indian battle in Texas. It is the 2020 Winner, Elmer Kelton Award of Academy of Western Artists.
Resources:
Books by Patrick Dearen on Amazon