Panhandle Literary Society of Clarendon College 1907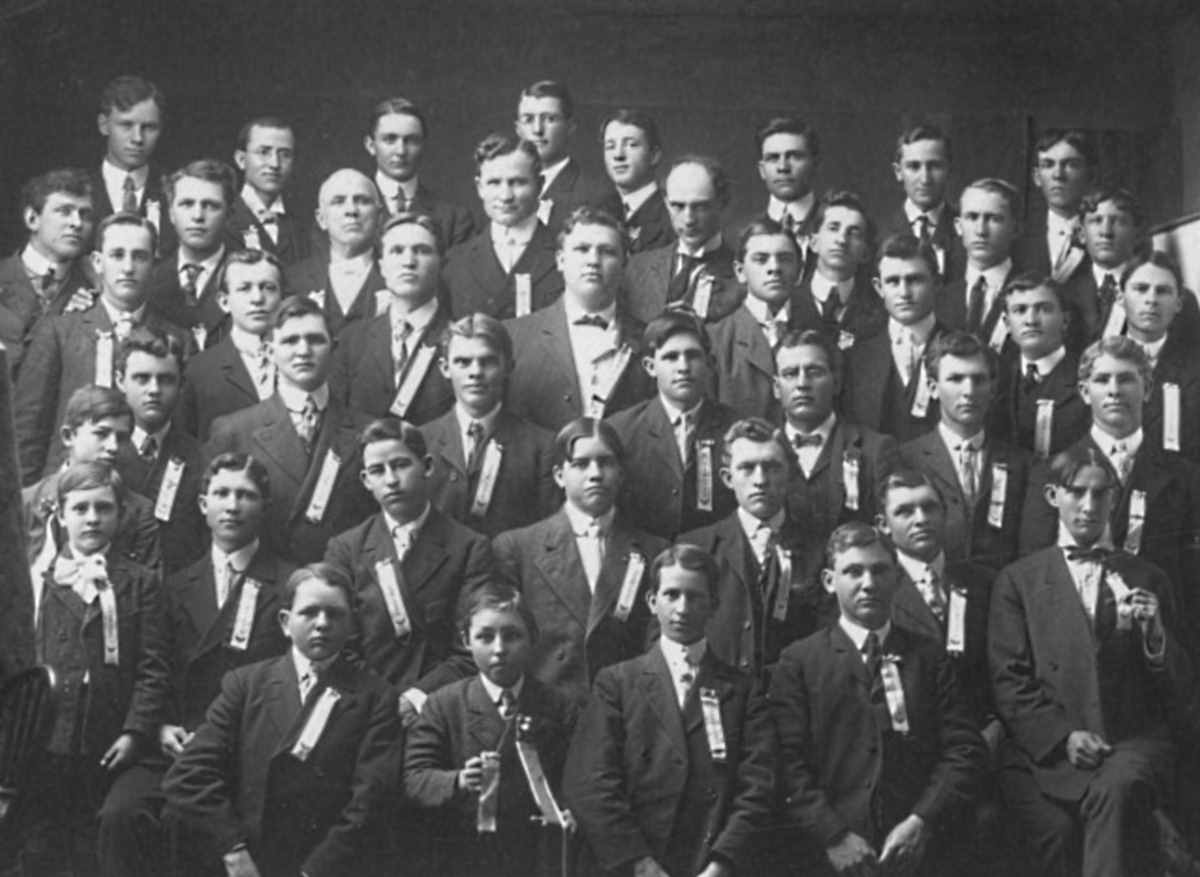 The male students, in a range of ages, and professors, are posed in rows. They are formally dressed and each has a ribbon attached to his jacket lapel. Individuals appearing in the image are:
Front row, l-r, Jerry Fagan, Elmer Smith, Erchal Lacy, Bob Glenn; second row, Louis Hardy, Clayton Lacy, unidentified, Luther Gribble, Tom Hastings, Tarlton Brock, Paul Sarvis; third row, Herbert Hilburn, Hugh Arnold, Coopwood Perry, Newbill Ferguson, Roy Teague, Leslie Gilbert, John B. Pope, Ernest Betts; fourth row, Floyd Howard, Clint Lee, Arthur Neeley, Joe Powell, Stuart Condron, Gordon Willard, Lester Sheffy, unidentified; fifth Row, unidentified, Perry Powell, Prof. S.E. Burkhead, George Anderson, Prof. D.B. Quigley, Dr. J.R. Mood, Charles Doak, unidentified; sixth row, Robert Ramey, Prof. C.M. Morton, Cassius Carter, unidentified, Steve Hufstutler, unidentified, unidentified, unidentified.