Look Who's Talking about Texas History
Davick Services recommends the Facebook Group "West Texas History & Memories" for history, famous people, old photos, stories, unclaimed estates and genealogy of the Western Half of Texas . . . Check it out and join the conversation
Mysterious Texas
Texas history is filled with tales of mysterious people, places, ghosts, monsters, ancient artifacts, UFO's, buried treasure, ancient giants and more. Browse this page for some of the best photos, stories and books about Texas Mysteries.

All books listed here are available at Amazon. Just tap the photo or book cover to read more, look inside and order if you want.

This site contains affiliate links to products. As an Amazon Associate we earn from qualifying purchases.

To read more and look inside an individual article or book just tap an image below
Spirits of the Border V: The History and Mystery of the Lone Star State
This is the fifth volume of the Spirits of the Border Series covering all hauntings and unsolved mysteries in the State of Texas. So far, I've found haunted places in just about every county in Texas. It's a good resource for finding Halloween destinations ... or maybe places to avoid on Halloween . . . Check it out
Ghosthunting Texas
Author April Slaughter divided this guidebook into regions to make it easy to find the phantoms. North Texas offers such creepy destinations as the Old Alton Bridge and Miss Molly's Bed & Breakfast. West Texas spooks haunt the Permian Playhouse and Historic Fort Davis. In Central Texas, they've been spotted terrorizing the Driskill Hotel and the Austin Pizza Garden. More than 50 spooky sites are here, along with detailed maps and photographs of each haunted locale... Read more Look inside
Haunted Places and Ghost Sightings Across Texas
Edited by prize-winning authors Kari Lynn Collins and Kevin Slimp. Hold on tight! This books contains 25 chapters filled with stories directly from the pages of Texas newspapers and the pens of Texas paranormal experts. These stories come from every corner of the state, from El Paso to Tyler. These tales include such spine-tingling titles as "Funeral Home Haunting," "Haunted Limes at the Jefferson Hotel," "Legend of Pigman," and "Burkeville Cemetery Hauntings..." Read more Look inside
Texas Bigfoot: History, Legends, and Modern Encounters in the Lone Star State
For nearly two hundred years, residents of the Lone Star State have reported dramatic encounters with elusive wildmen and hair-covered beasts that surely rival those from any part of the world. "Bigfoot encounters have been reported in more than sixty-six counties in Texas and with each passing year there are more reports.." Read more Look inside
Buried Treasures of Texas:
"Part of the colorful history of Texas includes legends of outlaw loot, pirate hoards, buried mines, and Santa Anna's lost pack-train carrying gold. This book contains 31 legends ranging from lost fortunes of Native Americans, French pirates, Spanish explorers, and Mexican soldiers to the early exploits of German and Scotch-Irish settlers. " . . . Read more Look inside
Lost Cities of North & Central America
"Similarly, they report that the Dallas Morning News on July 30, 1974, carried a story of the discovery of the skeleton of a seven-foot woman sealed in a cave at the crest of a high mesa near the hamlet of Chalk Mountain, Texas" . . . Read more Look inside
The Monster Book: Creatures, Beasts and Fiends of Nature
by Nick Redfern
"Monsters have been spotted everywhere, not just hiding under a child's bed, lurking in the closet, or springing forth from folkloric tales. Here are just a few that have been reported in Texas.
Goat Man of Texas, Orange Texas Shape Shifter, Texas Chupacabra, East Texas Airborne Enigma, Galveston Sea Serpent, Old One Eye of Lake Grandbury, The Dancing Devil of San Antonio, Grinning Man of West Texas, Bigfoot Sightings in Southeast Texas, Winged Monster in Dickens Texas, Goat-Man of Denton . . ." Read more Look inside
The Ancient Giants Who Ruled America: The Missing Skeletons and the Great Smithsonian Cover-Up
A study of the substantial evidence for a former race of giants in North America and its 150-year suppression by the Smithsonian Institution . . . including 8 references and photographic evidence of ancient giants in Texas . . . Read more Look inside
Angels, Aliens and Prophecy II: The Angel-Alien Agenda
Another puzzling oopart (Out of Place Artifact) discovery was a curious skuII obtained in the late 1990s by author Lloyd Pye, from a couple in El Paso, Texas. The story goes that the skull was found in an ancient mine tunnel in northern Mexico by a teenage..." Read more Look inside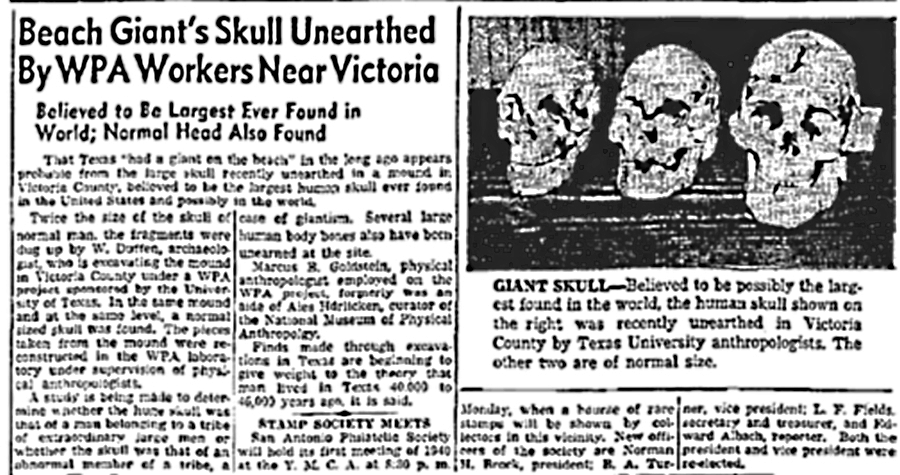 Largest Human Skull Ever Found
Beach Giant's Skull Unearthed by WPA Workers Near Victoria Texas
This 1931 article by the San Antonio Express documents the WPA find of the largest skull ever discovered was discovered in Victoria Texas. Scientists from the University of Texas Posited inhabitation in Texas 40,000 Years ago . . . tap to see full size and read the article
The Secret Genesis of Area 51
by T D Barnes
Thornton D. "T D" Barnes, author and entrepreneur, grew up on a ranch at Dalhart, Texas.
In 1955, the Central Intelligence Agency established a clandestine base of operations in the Nevada desert with a mission to protect the United States from a growing communist threat. Special projects at Area 51 were shrouded in mystery, and the first was one of the world's most famous spy planes, the U-2. It fueled half-truths, rumors and legends for more than half a century. Now with many details of that endeavor declassified, the real story can finally be told . . . Read more Look inside
Texas Far and Wide: The Tornado with Eyes, Gettysburg's Last Casualty, the Celestial Skipping Stone and Other Tales
The sheer volume of remarkable Texan exploits creates a dizzying tally for the proudest of its citizens. So it happens that inexplicable marvels slip past an entire state of storytellers and world-famous legends live as anonymous neighbors. Ever hear the story about the escaped ape in the Big Thicket? Or the "Interplanetary Capital of the Universe" that sat on the Gulf Coast? Does the cowboy hat that warmed U.S.-China relations ring a bell? From the Staked Plain Quakers to . . ." Read more Look inside
On the Trail of the Jackalope: How a Legend Captured the World's Imagination and Helped Us Cure Cancer
The never-before-told story of the horned rabbit—the myths, the hoaxes, and the entirely real scientific breakthroughs it has inspired—and how it became a cultural touchstone of the American West.
"Horned Rabbits in Texas" claims that a horned rabbit was not only killed but also skinned and displayed in the office of the local newspaper in Roscoe, Texas, "in order to satisfy those who questioned it ..." Read more Look inside
Hidden Headlines of Texas: Strange, Unusual, & Bizarre Newspaper Stories 1860-1910
Strange, Unusual, & Bizarre Newspaper Stories from 1860-1910. Ghosts in the Alamo. Lemonade Death. The Dead do Walk. Nail found in Heart of a Cow. Monster Tape Worm. A Human Fish. Eighteen-horn Cow. Sea Serpent has been seen. A Monster Rattlesnake. Horned Rabbits. That Mysterious Hole. The Wrong Man Buried . . . Read more Look inside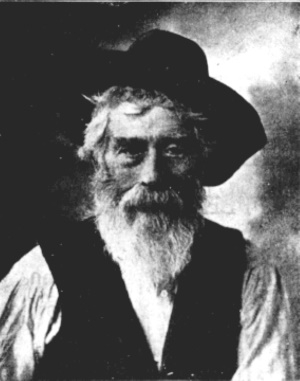 Pioneer Stories from E. A. (Doc) Steele
Old Time Cowboy Tells Stories about Early Days in Kerr County Texas. This story is about how a German Immigrant Held Off 100 Comanche Raiders with a musical instrument. Published April 24 1909 in The Kerrville Mountain Sun . . . read the article
Jesse James Lived and Died in Texas
by Betty Dorsett Duke
The author makes a compelling case that James was her grandfather. And that he died in Texas in 1943 . . . Read more
Texas Tales Your Teacher Never Told You
"Cold facts and impersonal statistics may be the bacon of Texas history, but the tall tales and interesting side stories are the sizzle. In this book, C.F. Charlie Eckhardt presents some of the Texas history sizzle that is often ignored when pure historians write about the Lone Star State. He adds to the flavor of Texas history with tales about such things as the first Texas revolution, the first English speaking person in Texas, and the little known counterrevolution of 1838-1840. Charlie examines the expulsion of the Cherokees from Texas and ..." Read more Look inside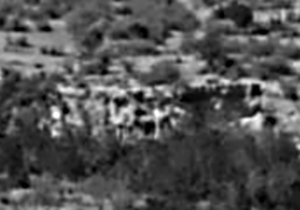 Stone Ruins in Junction Texas in 1940
In March of 1940 famed photographer Russell Lee took this huge aerial photo of Junction Texas. Does anyone know anything about the mysterious stone structure in the bottom right of this photo?
Alien Mysteries, Conspiracies and Cover-Ups
"Similarly, there is a story about a hammer that was found embedded in rock in June, 1934 near London, Texas. According to the story , members of the Hahn family found a bit of wood that seemed to be protruding from the rock. When they broke it open, they found the hammer head and just a bit of handle...''' . . . Read more Look inside
The Complete Guide to Mysterious Beings
"In February 1968 Carroll Watts consented to take a lie detector test. On Sunday, February 25, 1968 he started out for Amarillo to submit to the test. Near Hedley, Texas, on Route 287 he came upon a 1957 Plymouth which was apparently in trouble. A woman stood next to it, and he stopped to see if he could help her. Two rugged men carrying rifles suddenly popped up under a nearby culvert ... " to read 11 more mysterious tales from Texas tap, read more and Look inside
Unsolved Texas Mysteries
"One of the best Texas stories of all time began on February 18, 1928, when the cornerstone of the old courthouse in Eastland County was opened after having been sealed for thirty-one years. Inside was a very flat, dirty, but very much alive horned toad, also known as horned frog in parts of Texas. A legend was instantly born that lives on to this day . . . " What happened to the documents captured in the Alamo? Does a ghost actually haunt the state capitol in Austin? Was John Wilkes Booth killed or did he escape and flee to Central Texas? The authors present the known facts and circumstances of these and other mysteries. Read more Look inside
Texas Myths and Legends: The True Stories behind History's Mysteries
Texas Myths and Legends explores unusual phenomena, strange events, and mysteries in Texas's history. Each episode included in the book is a story unto itself, and the tone and style of the book is lively and easy to read for a general audience interested in Texas history. The more than a dozen stories answer questions such as: Is the "Navidad Wildman"—aka Bigfoot—alive and well in Texas? Was the creature in one Texas woman's freezer the legendary blood-sucking beast known as the chupacabra? Just what are the mysterious Marfa Lights? Manifestations of otherworldly beings? Can they be explained scientifically? Is Jefferson the most haunted city in Texas? . . . Read more Look inside
West Texas: A History of the Giant Side of the State
"New Spain also made some effort to bring Christianity to the nomadic occupants of West Texas, especially after Jumano Indians pleaded with the church leaders in 1628 to send religious teachers because they had been taught by a mysterious "woman in blue." In 1629 Father Juan de Salas led an expedition that reached the Jumano villages..." . . . Read more Look inside
Fossil Facts & Fantasies
by Joe Taylor from Crosbyton Texas
Full color format with over 300 photographs, most never seen before. Referenced and indexed. Never before published information about fossils. Accounts of Fossil digs in Wyoming, Colorado, Texas, Utah, Ohio, and from all over the world. Taylor has spent more time excavating, molding and studying fossils than most paleontologists with degrees. The information in this book strikes a damaging blow against the theory of evolution . . . read more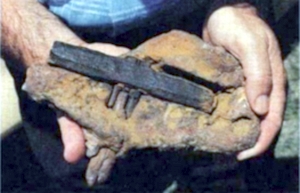 Hammer Embedded in Stone Found in Kimble County in 1936
This man-made hammer of modern origin was found near London, Texas in northeast Kimble County in 1936, encased in Cretaceous (dinosaur-age) limestone that is supposedly many millions of years old. The hammer had to be in existence before it could ... read more and see full size

Video Analysis of the London Hammer by Joe Taylor
Joe Taylor with the Mt. Blanco Fossil Museum shares about the strange artifact known as the London Hammer, found in London, Texas in 1936.
Ridgely Greathouse: Confederate, Conspirator, Convict, and Capitalist
by Marisue Burleson Potts
The life of Ridgely Greathouse is full of mysterious adventures. How did a Kentucky native, born on a plantation in Mason County in 1831, go on to run business ventures in the California and Idaho gold rush and later take part in the Watermelon Riot in Panama? How did this staunch son of the South escape the federal prison in Fort Lafayette, follow the gold rush to Idaho, and then disappear for 20 years, only to mysteriously appear on a ranch near Matador Texas? ... Read more Look inside
The Mysterious Life and Faked Death of Jesse James: Based on Family Records, Forensic Evidence, and His Personal Journals
"Explaining how the accepted version of the history of Jesse James is wrong, the authors confirm their family's oral tradition that James faked his own death in 1882 and lived out his remaining days in Texas. They methodically unravel the legend surrounding his death, with evidence vetted by qualified experts and civic authorities. They share the journal of their great-great-grandfather, kept from 1871 to 1876 and verified to be written in James's handwriting. They reveal forensically confirmed photographs of James before and after his supposed killing, including one of James attending his own funeral. Examining James's life both before and after his faked death..." Read more Look inside
UFO Sightings of 2006-2009
Found inside: "A lesser known sighting around President George W. Bush took place in Texas January 8, 2006. The people in Stephenville and Dublin Texas got a surprise appearance of a UFO in their area. Over a dozen people that included a pilot, county constable and many business owners state that they had seen a 300 meter long silent flying object ... " Read more Look inside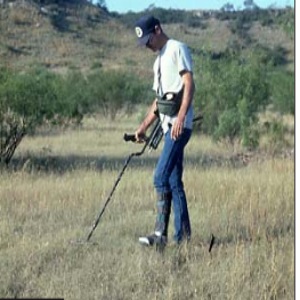 The Jimmy Owens Discovery
Meet the Man from Floydada who discovered something in the canyon south of his house that changed history. . . read more about the Jimmy Owens discovery.
Castle Gap and the Pecos Frontier, Revisited
by Patrick Dearen
LOST MINE: "Will Sublett, who found gold in 1887 and kept its location secret unto death.
"Will doubtless spent time twenty miles east of Odessa at Midland, a sister ranching community. There not only did Charles Dixon claim to have heard Will state that he learned the gold's location from an Apache, but folklore dictates that some of the town's leading citizens once plotted to steal the mine from him. As recounted by master storyteller J. Fank Dobie, the conspirators were pioneer banker W. E. Connell, rancher George Gray, livery stable operator Lee Driver, and horseman Jim Flannigan" . . . Read more Look inside
The Lost San Saba Mines: One Man's Search for Ancient Treasure in the Hills of Texas
by C. F. Eckhardt
Texas Ingenuity: Lone Star Inventions, Inventors & Innovators
Imagination is bigger in Texas, too. This collection of inspiring and often quirky stories highlights dozens of examples of innovation from Lone Star history. The Hamill brothers devised a better oil well to reach gushers at Spindletop. The first Neiman-Marcus store opened in Dallas in 1907, revolutionizing the retail fashion world. Astroturf emerged at the Astrodome in 1966. Fritos and corn dogs are just two ubiquitous snack foods claimed as Texan originals . . . Read more Look inside
Forgotten Tales of Texas
From El Chupacabra to the Marx Brothers, Clay Coppedge has a talent for digging into Texas's most unusual history. Strange as they may seem, many of these Texas-sized legends are surprisingly true, like Pancho Villa's film contract and the notorious Crash at Crush, a staged train collision and failed publicity stunt that turned tragic outside of Katy. Whether fact or lore, each tale is irrefutably part of a unique and fascinating heritage that invigorates the spirit like a Texas frontier remedy . . . Read more Look inside
Shadow Cats: The Black Panthers of North America
For generations residents from coast to coast have reported encounters with large, black, long-tailed cats. These black panthers have left a trail of dead livestock and confused witnesses in their wake. These are animals that are not supposed to exist; animals that are not recognized by science. Despite the reluctance of wildlife officials to accept the reality of these cryptid cats, anomalous tracks continue to appear, pets and farm animals continue to disappear, and sightings continue to be reported . . . Read more Look inside . . . You can also read reports from people who've seen them in Black Panthers Spotted on the Texas Panhandle
Mysteries and Legends of Texas: True Stories of the Unsolved and Unexplained
Part of our growing Mysteries and Legends series, Mysteries and Legends of Texas explores unusual phenomena, strange events, and mysteries in Texas's history... A Dozen Mind-Boggling Tales from the Lone Star State . . . Read more
Billy the Kid: An Autobiography: The Story of Brushy Bill Roberts
In 1882 a notorious outlaw and a childhood friend of Billy the Kid was released from prison where he had been serving time for killing a Texas Ranger. His freedom finally secured, the outlaw disappeared and was never heard from again. Never, that is, until 1948 when he came out of hiding after almost 70 years. In the course of proving his identity to a court of law the outlaw revealed that his friend Billy the Kid was not killed by Pat Garrett but was still alive even to that day. After a period of research and persistence the young lawyer was finally led to a destitute old man in Hico Texas . . . Read more Look inside
The Real Billy the Kid Revealed
Author Jim Johnson has been intrigued with the Old West, its lore, and its legends all of his life. His interest began while watching the old black and white western movies made in the 1940s and 50s. Over the years he has collected and read thousands of nonfiction books and magazines on western outlaws and lawmen. Today, his library overflows with these nonfiction western books and magazines. Jim read these books and magazine articles thoroughly and with caution. He was amazed at the contradictions, not only within books, but between books, and some of the fiction added to glamorize the books. His research over the last 25-30 years has taken him across the southwest, including Arizona, New Mexico, Texas and Oklahoma, and the Midwest, including Kansas, Illinois, and Indiana. He has copies of thousands of documents from archives, government records, and internet records . . . Read more
The Great Texas Airship Mystery
Wallace O. Chariton explores the great Texas airship adventure from beginning to end and retells the story exactly as it unfolded in 1897 . . . Read more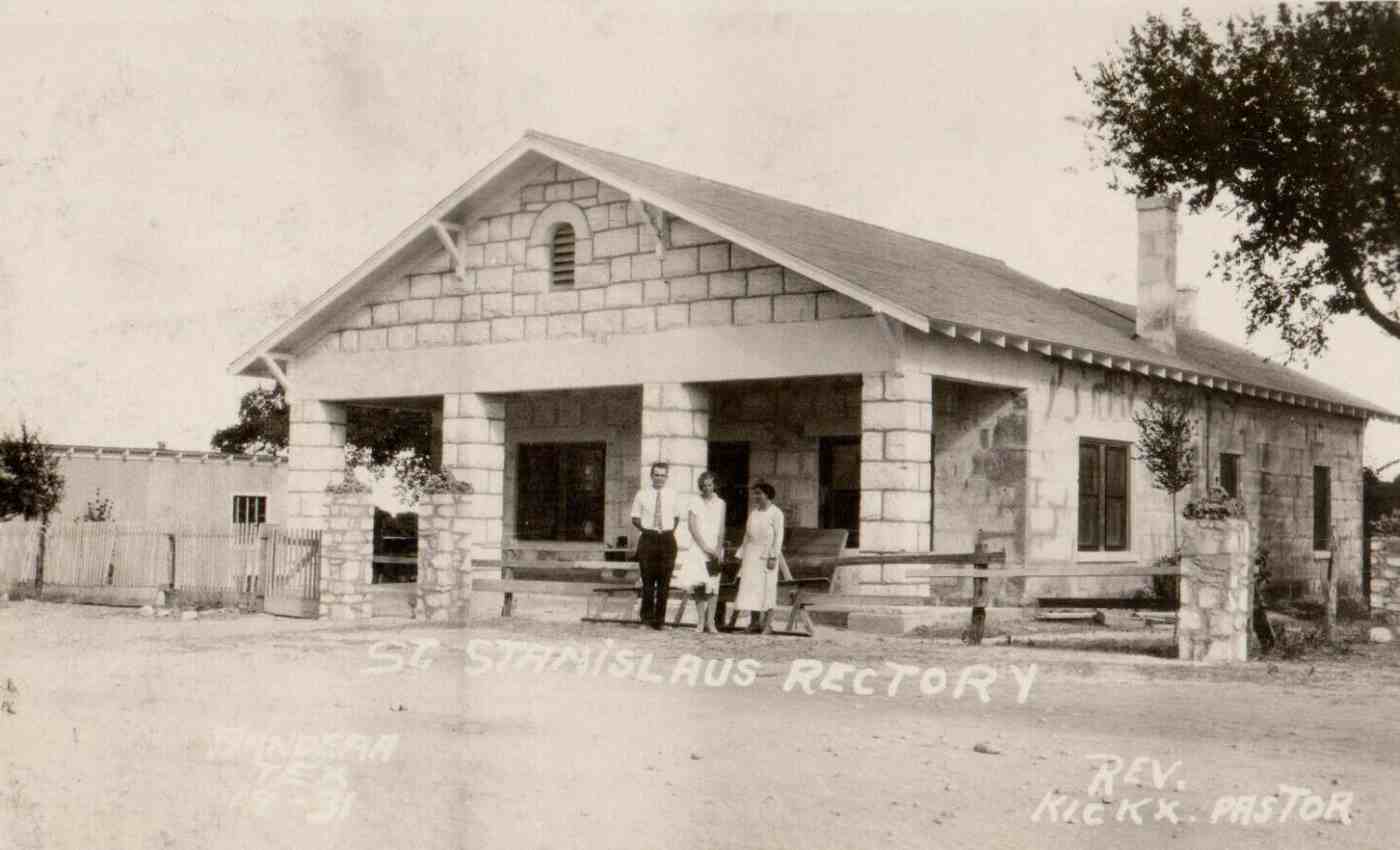 St Stanislaus Rectory in Bandera in 1931
In 1931 two women and a man posed in front of Saint Stanislaus Rectory in Bandera with what appears to be a little girl reclining in the raised flower bed . . .tap to view full size
The Spider Rock Treasure: A Texas Mystery of Lost Spanish Gold
Hidden in the unforgiving earth of West Texas were clues: archaic clues etched upon buried rocks, stacked as artifacts upon other clues, or carved into rock walls. These centuries-old clues, placed to lead Spaniards back to their cache, eventually formed an intricate web that has lured treasure seekers and captured them in its mystery... The story involves several towns and counties in West Texas; including Rotan, Aspermont, Haskell, Fisher County, Stonewall County and one of the area's most prolific landmarks, the Double Mountains ... Read more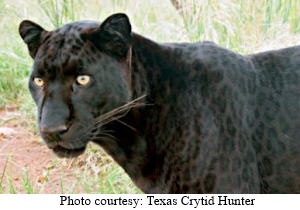 Black Panthers Spotted on the Texas Panhandle
"About three years ago I was pulling my backhoe out to the jobsite to install a new septic system and to clean out a large cattle guard. We went through Tell headed to a ranch South of Turkey Texas. A large black Puma/Cougar ran across the road in front of them. When we got to the ranch it was mentioned to the Rancher. He said several ..." read more

Joe Rogan's Black Panther Sighting in Texas
Joe Rogan talks about his black panther sighting outside his home in Austin Texas
In this Video Joe talks about seeing a black panther on his security camera footage the night before.
The Kingdom of Our Father: Who is God the Father?
"In the spring of 1988, a string of supernatural signs and events began to be reported at Saint John Neumann Church in Lubbock , Texas. .News of the miracles spread far and wide and the Church eventually appointed a committee to study all of the related events at Saint John Neumann Church. But although the story of Lubbock continues to this day, the account of Theresa Werner and her experience..." Read more Look inside for more like this please see Church in Texas
Ramble Texas: A Wanderer's Guide to the Offbeat, Overlooked, and Outrageous
Combining classic guidebook fare with lesser-known destinations, Ramble Texas creates a unique approach to travel. From mesquite-smoked BBQ on the border, tracking the Texas Chupacabra (a vampiric legend known for sucking goats dry), and sipping a Shiner under a two-headed calf at the Buckhorn Saloon to a visit to the Cockroach Hall of Fame & Museum, Ramble Texas provides plenty of ideas on how to spend your time . . . Read More Look inside
Chupacabra Road Trip: In Search of the Elusive Beast
by Nick Redfern
".....Or, to be absolutely precise, to my home site of Texas. That's right, while Jon Downes and I were racing around the wilds of Puerto Rico, dark and foul things were afoot in the Texas town of Elmendorf. Around Seventeen miles outside of..." Read more Look inside
Fallen Angel: UFO Crash Near Laredo, Texas
On July 7, 1948, U.S. military aircraft chased a fast-moving, 90-foot-diameter silver disc across Texas before watching it crash about 30 miles south-southwest of Laredo, Texas. A military retrieval team reportedly recovered the UFO and the body of its non-human occupant from the impact site. Known as the "Laredo UFO Crash," this case occurred almost exactly one year after the famous Roswell UFO Incident and holds much of the same mystery and intrigue. For the first time ever, this book presents all of the evidence regarding this hotly-debated UFO case . . . Read more Look inside
Texas Indian Myths & Legends
Step into a colorful pageantry of the powerful people who once ruled and still influence the great state of Texas. From the Caddo in the Piney Woods, the Lipan Apache in the Southwest, the Wichita at the Red River, and the Comanche across the Great Plains to the Alabama-Coushatta in the Big Thicket, five nations come alive through myth and history in Jane Archer's vividly written book about the first Texans . . . Read more Look inside
The Supernatural, Texas, And The Old West: ....The Mysterious Real Haunting Paranormal World Of Ghosts
"The ghostly haunted world is mysterious when it comes to historic Texas and other states that were the old west. Do the ghosts of historic Texas and the old west still walk? Are they trying to tell their stories? Take a walk into the interesting and mysterious historic haunting paranormal and supernatural world with author and experienced investigator/researcher Dan LaFave who has over many years explored and discovered real haunting things about the state of Texas, and the Old West. You will enjoy the adventure and discovery that this book provides. Come explore the real and sometimes scary supernatural ghostly world..." Read more Look inside
Texas Haunted Forts
Near-forgotten tales of life and death on the Texas frontier and mysterious hauntings fill the pages, as well as the history and location of the forts and what can be seen of them today.
Found Inside: "A Boy Scout troop huddled around a campfire in front of Barracks Number Four at Fort McKavett, eating hot dogs and telling ghost stories. Each told their favorite story, trying to outdo the one previously told. Unbeknownst to them, a ghostly Buffalo Soldier eavesdropped on the their party. The leaders smiled at one another and listened to the imaginings of the youngsters. As the hour grew late, one of the park rangers got up to add another log to the fire. He passed the barracks and peered up toward a window and stopped dead in his tracks . . ." Read more Look inside
Spirits of the Border: School Spirits
In this newest installment of this award winning series, the authors look at what they like to call School Spirits! Find Haunted Texas schools in Alpine. . . Levelland, Lindale, Littlefield, Lubbock, Luther, Mcallen, Mesquite, Mission, Monahans, Moody, Nacogdoches, Odessa, Pasadena, Pearsall, Plainview, Rio Hondo, San Angelo, San Antonio, San Benito, San Juan, San Marcos, Santa Ana, Sealy, Seguin, Shafter, Sweetwater, Tyler, Uvalde, Waco, Weslaco, White Oak, and Zapata, Texas . . . Read more
Legends of Texas V.1: Lost Mines and Buried Treasure
Texas abounds with legends of buried treasure and lost mines. J. Frank Dobie, perhaps Texas' greatest historian, devoted years of his life to collecting and cataloging them. Here are just a few examples: "How Dollars Turned into Bumble Bees, Lost Lead Mine on the Brazos in King County, Lost Copper Mines and Spanish Gold in Haskell County, The Wild Woman of the Navidad, Treasure Chest on the Nueces, Native Treasure Talk up the Frio, The Quicksilver Mine of the Rangers, The Nigger Gold Mine of the Big Bend..." . . . Read more Look inside . . . see also Stories About People from Gray County Texas
Marvels of the Texas Plains: Historic Chronicles from the Courthouse to the Caprock
by Chuck Lanehart
THE ALIBATES FLINT QUARRIES: Evidence of the Earliest Humans of North America
"It was 1963, I will never forget my father taking my brother Dave and me, along with other Pampa Boy Scouts, to the Alibates flint quarries near the Canadian River, Scoutmaster Charles Lanchart was a geologist and a student of Native American culture, so he brought us to learn the importance of this historic bit of barren place, fearful that the new Lake Meredith---which would flood the area a couple of years later---might destroy evidence of the earliest people in the Americas..." . . . Read more Look inside
Unsolved Mysteries of Texas: Stories of Legendary Outlaws, Buried Treasure, and Hauntings in the Lone Star State
Lost mines and buried treasures are a long-standing part of Texas history and lore, and the location of several of these riches has baffled searches for well over a century. Searches for these elusive treasures, represented by gold and silver ingots and coins, have ranged from Texas's mountain ranges to the prairies to the coast, and continue to this day. Texas may also have been the site of several "lost civilizations. Growing evidence suggests that Mayans, a culture long associated with southern Mexican and Central America, may have established settlements in the state after having disappeared from their homeland . . . Read more Look inside
Metroplex Monsters: Dallas Demons, Fort Worth Goatmen and Other Terrors of the Trinity River
In the metropolitan mosaic that joins Dallas and Fort Worth together into a brightly lit metroplex, some mysterious figures still manage to keep to the shadows and slip through the cracks. Even after the Lake Worth Monster inspired a rash of phone calls to the Fort Worth Police Department, the "Goatman of Greer Island" faded back into the haze of myth. Is Lake Granbury's Ol' One Eye an impossibly large catfish or a sidetracked sea serpent? Could pterosaurs really coexist with the region's congested skies? From the Lady of White Rock Lake to the Creature of Copper Canyon and the Chupacabras of Cedar Hill, Jason McLean methodically follows inexplicable events to their source and bizarre beasts to their lairs . . . Read more Look inside
TRUE Ghost Stories of Grayson County Texas...and Other Strange and Scary Tales
"Chapter 1: TRUE GHOST STORIES - Chapter 2: BURIED ALIVE - Chapter 3: WEIRD TRUE ANIMAL STORIES - Chapter 4 - THE STRANGE, WEIRD, AND SCARY. It is left to the reader to believe what they will and draw whatever conclusions they wish from the articles and stories, but they certainly DO make for entertaining reading. This book will not only recount ghost stories, and identify places reputed to be haunted, but also many odd, strange or scary phenomena will be examined which have been found to occur in Grayson County and the near vicinity over the years..." . . . Read more Look inside
The Levelland UFO Case
Six years earlier, the skies over Lubbock, Texas had been filled with invading UFOs. Now, late in 1957 at the height of the cotton harvest, it was happening all over again at the small Texas town of Levelland thirty miles to the east. Around midnight, during a time span of less than three hours, at least fifteen citizens of that community were terrorized by one or more UFOs of unknown origin as they traveled the highways and farm roads outside town. Each of the . . . Read more
. . . See also Books About and By People from Hockley County
Spooky Texas: Tales Of Hauntings, Strange Happenings, And Other Local Lore
Suitably, hauntings and paranormal happenings in the Lone Star state are larger than life. Included in this must-read collection are tales of the ghost lights of Marfa, the werewolf of Elroy, and the Devil's brand in the eternal roundup of El Paso. Your hair will stand on end as you read about the mysteries and lore in Spooky Texas including the Restless Spirit in Wink, The Half-Clad Ghost in Waco, The Weeper in Laredo, No Trespassing in Amarillo, On the Front Desk in Bandera, Madstone in Socorro, Eternal Roundup in El Paso, The Gray Lady in Fort Worth, Lost and Found in Abilene... Here's 35 spooky tales from Texas . . . Read more, Look inside
Haunted Texas: Ghosts and Strange Phenomena of the Lone Star State
A rich history, larger-than-life personalities, and independent spirit make Texas a treasure trove of ghostly lore and paranormal lore. This collection, drawn from the deserts of the west to the beaches of the Gulf Shore, includes eerie tales of the spirits that haunt the Alamo, Old Rip the horned toad, UFO sightings in north Texas, Hanged Man Haunts Crosby County, McDow's Hole in Erath County... There's hardly a county in Texas that hasn't been touched by tales of strange phenomenon ... Read more Look inside
Haunted Restaurants, Taverns, and Inns of Texas
"The Arcon Inn is a gorgeous turn-of-the century, two-story Gothic Victorian adobe home, located just a few blocks from the Marfa courthouse on North Austin street. The house was built from 1886 to 1909 by a doctor who came to Marfa from the Midwest. Emmeline, one of the doctor's nine children born at the house on Austin Street, died instantly from a horseback riding accident at abut age fourteen. Many years after Emmeline's death and after the family had moved away from the area, a pretty young girl enrolled at the local school. She was dressed in old-fashioned clothing. She enrolled with the name of Emmeline and gave her address as 215 North Austin. She attended school for a few days before ..." Read more Look inside
A Menagerie of Mysterious Beasts: Encounters with Cryptid Creatures
Join crypto zoologist Ken Gerhard on an enigmatic journey through the world of mysterious beasts, exploring eyewitness encounters with creatures thought to exist only in myths and legends. This compelling compendium presents a wide variety of astounding and bizarre creatures including 29 stories of Texas monsters . . . Read more Look inside
The San Saba Treasure: Legends of Silver Creek
In 1868, four treasure hunters from San Marcos, Texas, searched for a lost mine on the San Saba River, near today's Menard. It was popularized as folklore in J. Frank Dobie's treasure legend classic Coronado's Children. One hundred and fifty years later, a descendant of one of those four men set out to discover the history behind the legend. This book recounts that search, from the founding of the ill-fated 1757 mission on the San Saba River up to the last attempt, in 1990, to find the treasure in this particular legend. It describes Jim Bowie, a fake treasure map industry, murder trials, a rattlesnake dancer, fortunes lost, a very long Texas cave, and surprising twists to the story popularized by Dobie... Read more Look inside
An Adventurous Life
"While I was going to West Texas State in Canyon, Texas, two boys had gone hunting down in the canyon during Christmas break and been forced into a cave because of a blizzard. In their looking for wood, they found armor and weapons left" . . . Read more Look inside . . . for more like this please see Books About and By People from Randall County
More Commander's Lost Treasures You Can Find In Texas: Follow the Clues and Find Your Fortunes!
If you want to LEARN HOW TO find lost treasures in Texas then this is the SERIES (Volume 1 and 2) you need. HUGE photo diary included of all the different types of equipment and terrains one may encounter. 1/3 how to – 1/3 Legends and 1/3 Photo journal of professional treasure hunters in action using the top equipment. Find Lost Treasures with Jovan Hutton Pulitzer, one of the World's Top Lost History and Treasure Hunter . . . Read more Look inside
The Report on Unidentified Flying Objects: The Original 1956 Edition
"The two ladies, a mother and her daughter, had left their home in Matador, Texas 70 miles northeast of Lubbock, about twelve-thirty P.M. on August 31. They were driving along in their car when they suddenly noticed an aluminum-colored pear-shaped object hovering near the road..." Read more or listen to the audio version
The Real Cowboys & Aliens, 2nd Edition: UFO Encounters of the Old West
When you first saw this book, you probably assumed it was fiction, right? Wrong! As it turns out, America's Old West cowboys did encounter UFOs and also creatures that they believed were "aliens." This happened not in comic books and films but in real life. In this revised 2nd edition of our book, you will read actual eyewitness accounts describing strange objects seen in the skies, and, in some cases, the even stranger occupants of those UFOs! Did you know that many years before the reported crash of a UFO near Roswell New Mexico, another weird object fell out of the sky in Aurora, Texas, in 1897? The citizens of Aurora said the dead pilot was "not of this world," and they buried him in the local cemetery, where he may still remain today. . . Read more Look inside
Lone Star Saucers: Searching for UFOs in Texas
Take an out-of-this-world journey across Texas in search of answers to the enduring UFO mystery. Discover the earliest UFO sightings in the state and relive an unprecedented wave of historic "airship" reports. Read compelling eyewitness accounts of the landmark "Stephenville Lights" sightings. Explore modern field investigation and research efforts with prominent members of the Mutual UFO Network (MUFON). Examine implications of continued space exploration and the apparent alien presence with former NASA astronaut Edgar Mitchell. Experience the personal effects of close encounters and efforts to raise awareness about the phenomenon with dedicated investigators. Uncover unexpected aspects of the continued study of flying saucers with noted writer, lecturer, and Ufologist Nick Redfern. It's time to grab your binoculars, saddle up, and keep watching the skies as we go in search of Lone Star Saucers... Read more Look inside
Monsters of Texas
All across Texas there lurks a wide array of monsters, mysterious beasts and diabolical creatures that science tells us do not exist - but that a significant percentage of the good folk of Texas certainly know otherwise . . . Read more
Ghost Stories of Old Texas Vol. 3
Texas is a land of legends and folktales. These ghost stories are told in whispers. Perhaps to make children behave or adults change their way of living and have become interwoven with the real-life historical happenings and characters of Texas to the point of doubt in some instances as to what is real and what is the child of overactive imaginations. As is the case with all folklore, they are told in many different versions. These have become a part of the heritage of Texas folklore... Read more Look inside
Texas Ghost Stories: Fifty Favorites for the Telling
"Whether you read the tales out loud or spin them around a campfire, you―and your audience―will be spooked. And you'll never again saunter along a dark, deserted riverbank late at night."―Patti Ross, San Antonio Express-News Some humorous, some haunting, and some just late-night terrifying, these stories, gathered by two favorite Texas tellers, span a rich cultural heritage from the earliest Spanish explorers to the present, from La Llorona (the Weeping Woman) to the vanishing hitchhiker. Introduced by John O. West and John L. Davis, two of Texas' most respected folklorists..." Read more Look inside
Ghost Stories of Old Texas Vol. 2
The author, who insists that her stories be free of anything satanic or destructive to the minds of children, weaves a good yarn that a storyteller - such as herself - could spin before an audience. In volume two, she tells of tiny ghostly hands, the curse of an old chief, the lost musicians, the face on the wall, and 19 other tales. From the Marfa Lights to Lost Pirate Treasure, these tales are sure to send chills down your back, and you will definitely want to read with the lights on... Read more Look inside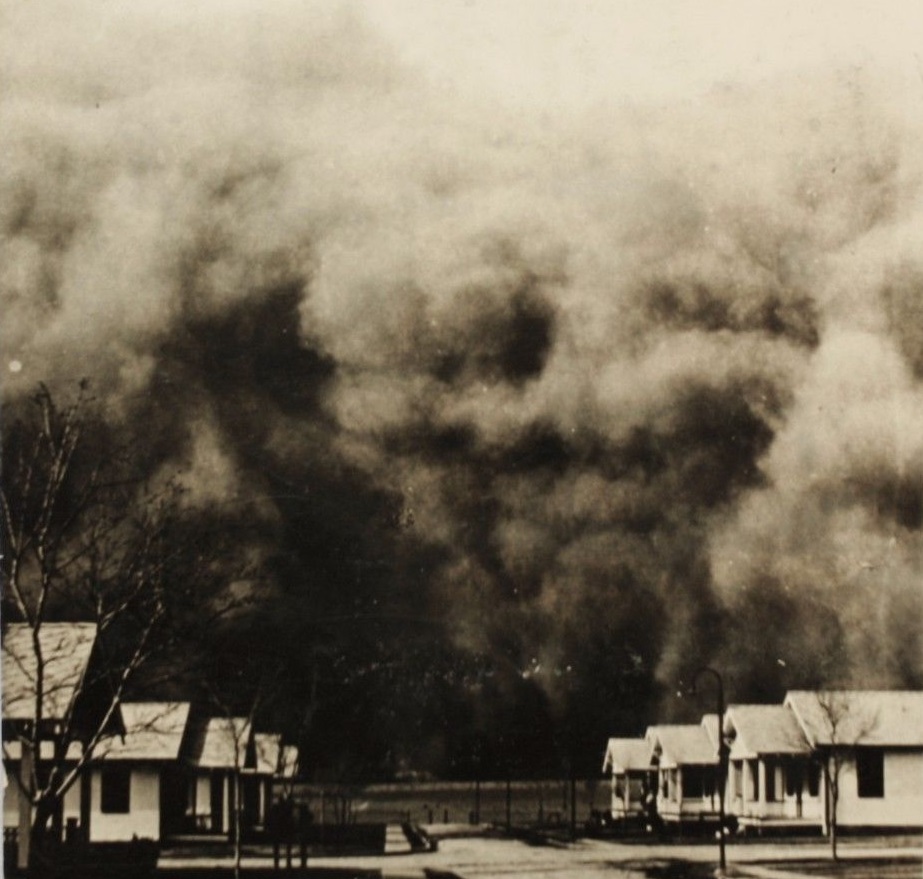 Ghoulish Faces in a Texas Dust Storm
There's more to be seen in this huge1935 photo than just a horrible dust storm. Simultaneously, images of ghoulish and monstrous faces appeared in the dark looming cloud. Can you see them?
Texas' Most Haunted EXPOSED
For decades ghostly tales have been told across the lone star state. Texas' macabre past has created its share of phantoms. From by-gone gunfighters and wealthy socialites to ghost lights and phantom hitch-hikers, their tragic lives have left an imprint in time and legend. For 25 years ghost investigator Cody Polston has searched Texas' famous haunted locations for evidence of the supernatural. Now, for the first time, the complete findings of all of his investigations are revealed. The ghost stories and history of Texas' most haunted places are fascinating, but are they really haunted by ghosts? . . . Read more Look inside
A Ghost in the Guest Room: Inns, B&Bs & Hotels
Scoop up a Texas map and plan an itinerary for a hauntingly fun visit to the Inns, B&Bs, and Hotels found in this book. So much of early Texas history lingers in these lovingly restored hostelries, along with a long-term resident ghost or two. Thoughtfully divided into seven regions, there's a place nearby, or one on your way to wherever you may want to go. Author Olyve Abbott has traveled the entire state seeking out firsthand reports of hauntings, mysterious occurrences and tales of the just plain unexplainable, and she recounts it all in this entertaining read. Be prepared for anything; from a puff of smoke following you down the hall, to a guest you didn't expect joining you late at night. And should a lady in a polka-dot dress ask for directions to Room 36, don't be surprised when she disappears before you can answer her... Read more
Ghost Stories of Old Texas: Volume 1
Texas is a land of legends and folktales. Some of them are based on characters like Pecos Bill, Bigfoot Wallace, and Davy Crockett - loud, outgoing, bigger-than-life "daytime" kinds of people. Others concern themselves with mysterious, shadowy things: giant, footless birds, river spirits, and phantom lights. These ghost stories are told in whispers. Perhaps to make children behave or adults change their way of living and have become interwoven with the real-life historical happenings and characters of Texas to the point of doubt in some instances as to what is real and what is the child of overactive imaginations. As is the case with all folklore, they are told in many different versions. These have be-come a part of the heritage of Texas folklore . . . Read more Look inside
Haunted Texas: Famous Phantoms, Sinister Sites, and Lingering Legends
"Texas history buffs and travelers have an eerie need for this book, which offers an unusual twist to seeing the "sights" in the Lone Star state. Organized by region―Gulf Coast, Rio Grande Valley, South Texas, Central Texas, North Texas, and West Texas―this book is the complete guide for both hardcore ghost hunters and more earthly tourists seeking to add some spirited fun to their travels..." Read more Look inside
Coronado's Children: Tales of Lost Mines and Buried Treasures of the Southwest
by J. Frank Dobie "And the greatest story of all the Big Bend country and of all the Mexican wasteland across the river is the story of the Lost N***er Mine. It is not an old story like that of the San Saba mine; some of the chief contributors to it are still living. The mine is supposed to be either above the mouth of Reagan Canyon, in Brewster County, on the Texas side, or else across the river in the Ladrones (Robber) Mountains. I have led a pack mule down the trail that follows Reagan Canon and I have camped where the dark waters of the Rio Bravo swishing under the stars make that part of the world seem as remote as it was when Cabeza de Vaca . . . " Read more Look inside
Spirits of the Border: The History and Mystery of El Paso Del Norte
Ghosts of the Gate City: Hauntings in Denison, Texas
Denison, hailed as the Gate City of Texas, has one of the most unique and varied histories in the state. The young and wild town on the western frontier grew into one of the most important cities along the Katy Railroad. Cowboys, bandits, and murderers made their homes alongside Southern belles and professional businessmen, creating a melting pot of different cultures . . . Read more Look inside
Footprints and the Stones of Time
Carl Edward Baugh is an American young Earth creationist. Baugh has claimed to have discovered human footprints alongside dinosaur footprints near Glen Rose Texas. Baugh promoted creationism as the former host of the Creation in the 21st Century TV program on the Trinity Broadcasting Network. *Did dinosaurs some weighing as much as 70 tons, become extinct millions of years ago? *Or, did dinosaurs and man live on earth at the same time? . . . Read more
The Creationists: From Scientific Creationism to Intelligent Design, Expanded Edition
" From acquaintances who had belonged to the Deluge Geology Society, Whitcomb had learned in 1957 about Burdick's explorations in the Paluxy River bed, near Glen Rose, Texas, where he claimed to have found giant human footprints side by side with those of dinosaurs..." Read more Look inside
E-Volution Is a Fraud, It's Nothing More Than a Religion
"The truth is if you take a drive, flight, or walk, to Glen Rose Texas you also may view the dinosaur tracks side-by-side with human foot print tracks. Dinosaur footprints tracks and human footprint tracks walking together in a number of areas and not just one or two steps or places but in a large area as if they were even walking together in a number of areas and there's a lot of other artifacts and facts to be found down in those areas from a number of researchers..." Read more Look inside
Scientific Creationism: Study Real Evidence of Origins, Discover Scientific Flaws in Evolution
"One of the most spectacular examples of anomalous fossils is the now well-known case of the Paluxy River footprints, in the Cretaceous Glen Rose formation of central Texas. Here, in the limestone beds, are found large numbers of both dinosaur and human footprints. The tracks occur in trails, and in two or three locations the dinosaur and human trails cross each other, with two known cases where human and dinosaur tracks actually overlap each other..." Read more Look inside
Yetis, Sasquatch & Hairy Giants
Author and adventurer David Hatcher Childress takes the reader on a fantastic journey across the Himalayas to Europe and North America in his quest for Yeti, Sasquatch and Hairy Giants.
Found Inside: Chalk Mountain, Texas. Also in Texas, at the Paluxy River site, creationist researcher Dr. Clifford Burdick claims to have found evidence of dinosaurs and man walking together in the many fossilized footprints in the sandstone of the river . . .
Chasing American Monsters: Over 250 Creatures, Cryptids & Hairy Beasts
"On the subject of living dinosaurs, from Big Bend National Park in southwest Texas come stories of a five-foot-tall greenish-brown lizard that runs on two legs. Called the Mountain Boomer because it produces a bark like "distant thunder," ... In the 1970s, a Texan n the Big Bend area reported that his car had been run off the road by a theropod dinosaur, and in the early 1990s, a person claimed to encounter a similar dinosaur eating road kill ..." Read more Look inside
The Big Book of Texas Ghost Stories
Reader, beware! Turn these pages and enter the world of the paranormal, where ghosts and ghouls alike creep just out of sight. Author Alan Brown shines a light in the dark corners of Texas and scares those spirits out of hiding in this thrilling collection. From tales of haunted hotels like the Von Minden and The Beckham, to a creek where a woman's screams can still be heard to this day, and the shadowy figures still stalking the Alamo, these stories of strange occurrences will keep you glued to the edge of your seat. Around the campfire or tucked away on a dark and stormy night, this big book of ghost stories is a hauntingly good read. . . . Read more Look inside
Haunted Places: The National Directory: Ghostly Abodes, Sacred Sites, UFO Landings and Other Supernatural Locations
"During a UFO flap in this area in 1975, rancher Darwood Marshall found oddly mutilated cattle on his ranch near Whiteface Texas. On March 10, the bloodless body of a heifer was discovered with its neck twisted grotesquely skyward, its internal organs neatly removed and its navel cored out. A few days later, he found a similarly mutilated steer. Both animals were found in thirty-foot circles of scorched or flattened vegetation..."To find more mysterious tales from Texas Read more Look Inside
Texas Unexplained: Strange Tales and Mysteries from the Lone Star State
Here are a round dozen tales about the "unexplained" side of Texas. The stories inform, arouse and even move the reader, allowing a view of the state from a different perspective at each turn. As varied as the stories may be, they all share the theme of mystery. Found inside: "An old squatter's ghost used to drive his phantom steers into herds that cowboys were holding for the night on a high bluff at the eastern edge of the Caprock in Crosby County. The place . . . Read more
Washed in the Blood
Washed in the Blood is a page-turning read about the early 1960s in Odessa, Texas--during its rowdy oil boom days when violence often rode the range.  It is at once an examination of local mores and foibles, piety and hypocrisy and an inside-look at the famed 'Kiss and Kill' murder of a 17-year old would-be actress, Betty Jean Williams, whose ghost is said to haunt the Odessa High School campus to this very day.  And it is a courtroom saga starring the late trial super-lawyer, Warren Burnett . . . Read more Look inside
The House On 211
When Will moves his family to Meadow, Texas, it seems the perfect for them. It was supposed to be a new—and bigger—home with which they could continue to build upon their already established happy memories but as the house's past begins to haunt them they realize it is not the dream they first hoped it to be . . . Read more Look inside
The Voices Within Us: A Book of Hope
"Since that day in the small town of Talpa, Texas, Roxy has made his presence known many times. People have seen his spirit roaming around the Indian burial grounds in Santa Ana, Texas, and up in Montana at the Indian burial sites up ..." Read more
The ghost of the McDow Hole
by Mary Joe Clendenin
Best Tales of Texas Ghosts
by Docia Schultz Williams
Once again Mrs. Williams brings to light tangible evidence and eyewitness testimony in Best Tales of Texas Ghosts to validate an illusive world without dimension, one filled with bizarre and disturbing accounts of unexplained presences. Renowned storyteller Docia Williams gathers a medley of some of the best haunting stories from her four previous books-Spirits of San Antonio and South Texas, Phantoms of the Plains, Ghosts Along the Texas Coast, and When Darkness Falls-then she adds a hundred pages of new ghostly tales from the Piney Woods of East Texas and from North Central Texas . . . Read more Look inside
Red River Hauntings - TRUE Ghost Stories of Grayson County Texas....
by Natalie Clountz Bauman
The ghost stories and strange tales in this book and the previous volume, are not just fun scary stories, they are also part of our history. Many of these true ghost stories also contain a great deal of this area's past. While we are reading and enjoying the interesting tales, we are learning about the past. Who said history has to be boring, right? . . . Read more Look inside
See Also: Books About and By People from Grayson County
Red River Hauntings Volume Four - Haunted History and Ghost Stories of Denison, Texas
No one thinks of Denison as a ghost town. It is a vibrant city. In a way, the Denison of the old days has passed away, purged by fire; and a sleeker, more beautiful new Phoenix has always risen from the ashes, stronger than before! - So the old Denison, has a ghostly past, a past rooted in the colorful Wild West days and many of these stories start there too . . . Read more Look inside
Haunted Homeland: A Definitive Collection of North American Ghost Stories
Contains 36 Stories About Haunted Places in Texas . . . here's an example
"Gates Hall, on the campus of Wayland Baptist University, in Plainview, Texas, the home of the music department until 1973, has one of the more well-known campus ghost legends in the American Southwest. The young woman, in life a music major at the college, haunts the third floor of Gates Hall rehearsing over and over and over again a musical score that she did not perform correctly at her senior juries. Distraught at the thought of failure, she flung herself from a third floor balcony. But then again she may have jumped from the roof ..." Read more Look inside . . . See Also Stories About and By People from Hale County
Haunted Texas Highways
Spectral lights, phantom hitchhikers, and tall, Texas tales... you'll find all that and more in this book of ghost stories from the open road. These Lone Star spirits haunt the highways and byways of the state, and will keep you glancing back over your shoulder as you drive down a deserted Texas road in the dark. You'll read about... * Strange, unexplained lights in the sky over the city streets of Levelland, Texas; * A haunted bridge just north of the town of Electra where the screams of a young woman are heard at night; * Sinister Holloman's Road near Mesquite, the scene of grisly murders, where supernatural activity has been reported for years; * And a hitchhiker who tells a sad story to get a ride, only to mysteriously vanish in the back seat. You'll discover all of these chilling tales and more as you explore Haunted Texas Highways!. . . Read more
HAUNTED LUBBOCK
In 2013 the author asked the citizens of Lubbock, Texas to share their personal stories of ghosts in and around the Hub City. The only stipulation was that they be true stories... things that had happened to them personally, or to someone close to them . . . Read more
Ghost Stories from Lubbock, Texas
Lubbock's been around for well over a century now. It's risen from a dusty little farm town to a thriving metropolis. It's seen its share of death, and it's been said many of the departed didn't want to leave. Or perhaps they had no choice. There is much we don't know about death and dying, for those who experience it firsthand aren't able to share those experiences. Many people are skeptical about the existence of ghosts and spirits. However, that's only because . . . Read more
Hunting Marfa Lights
"Hunting Marfa Lights reports the results of an eight-year investigation (2001–2009) into mysterious lights seen near Marfa, a small West Texas town. This is, to date, the only long-term, extensive study of these phenomena. Reports of unusual lights east of Marfa extend back to the 1800s. Based on data collected, the author finds that while most of the observed lights in this area can be explained, about 3 percent are truly mysterious and of unknown origin. In addition to frequent on-site observations and photography, the author installed . . . " Read more
In Defense of the Marfa Lights
These days, Marfa, Texas, is a mecca for art and artists. But Mitchell Flat, a vast stretch of ranch land to the east of Marfa, is a much older mecca, not for art, but for lights. Since the 19th century, reports of "mysterious" or unexplained lights have intrigued people who live in this far west Texas area.
Some visitors (and there are many) declare distant, moving lights to be "mysterious," while more skeptical visitors may tell you that what they saw were ranch lights and vehicle headlights. Who is right? What are these lights? . . . Read more Look Inside
Mysteries of the Marfa Lights Revealed
Eyewitnesses to the mysterious lights around Marfa, Texas report that they may appear out of nowhere, move up and down, change colors, merge, separate, and even chase cars. What are they — UFOs, atmospheric anomalies, optical illusions, or something else? For over 100 years, these so-called Marfa lights have baffled experts and amateurs alike — until now . . . Read more Look inside
Texas UFO Tales: From Denison 1878 to Stephenville 2008
Since the late 1870's Texans have been reporting UFO sightings in the sky...and as recently as 2008, a wave of UFO reports around Stephenville stirred up international attention in the Lone Star State. In Texas UFO Tales, noted Texas writer-historian Mike Cox and journalist Renee Roderick have selected seventeen stories from among the many hundreds of reports. Ranging from the mysterious to the mirthful, they make these stories come alive . . . Read more
A Journey through Texas: Or a Saddle-Trip on the Southwestern Frontier
Found inside: "About five miles above, upon the west bank, a sort of religious colony of Silesian Poles has been established since our return. One or two hundred arrived on the ground in February, 1855, seven hundred more in the autumn, and some five hundred additional in 1856. The site was chosen by their ghostly father, who accompanied them, without discrimination, and the spot has proved so unhealthy as to induce a desertion of about one-half the survivors, who have made a settlement in the eastern upper corner of Medina County . . . " Read more Look inside
From a Southern Porch
Emily Dorothy Scarborough (January 27, 1878 - November 7, 1935) . She wrote about Texas, folk culture, cotton farming, ghost stories and women's life in the Southwest. Scarborough was born in Mount Carmel, Texas. At the age of four she moved to Sweetwater, Texas for her mother's health, as her mother needed the drier climate . . . Read more Look inside
The Family Saga: A Collection of Texas Family Legends
Included here are stories grouped by common topics, such as Ghosts and the Supernatural, Feuding and Fighting, and Death and Burial. They include tales from favorite storytellers Elmer Kelton, James Ward Lee, Robert Flynn, Archie McDonald, and John Graves. Found inside: "His wife of some 60 years declared that enough was enough and banished her husband from the premises. He left Granger, Texas, in a huff and never returned. No one knows for sure when he died, but he is buried in the Confederate Cemetery in Austin. A story my father delighted in telling my sister and me as well as the grandchildren involved the . . . " Read more
The Case for the UFO - VARO EDITION
In 1957 Morris Jessup was approached by two mysterious Naval officers who informed Jessup that a man, who called himself Carlos Allende, had extensively annotated Jessup's seminal book "The Case for the UFO" with a bizarre commentary involving time travel, electromagnetic forces, even the teleportation of a battleship." The annotated copy, addressed to Admiral N. Furth, Chief, Office of Naval Research came in a manila envelope postmarked Seminole, Texas . . . " Read more Look inside
In the Big Thicket : On the Trail of the Wild Man : Exploring Nature's Mysterious Dimension
Sightings near Haskell, Texas, have been so numerous for at least the past 80 years, that the locals have taken to calling it the "Haskell Rascal..." Read more Look inside . . . See Also Stories About and By People from Haskell County
Real-Life X-Files: Investigating the Paranormal
FOUND INSIDE: "is a combined biography of the two UFO missionaries who founded Heaven's Gate, whose adherents shocked the world with their mass suicide in 1997. Marshall Applewhite was the son of a domineering Presbyterian minister of the same name. Little is known of his childhood, but he was born in Spur, Texas, in 1931. He was, his sister said" . . . Read more Look inside
The Lubbock lights
Evidence pro and con about UFO sightings, cattle mutilations & contact with aliens in the vicinity of Lubbock, Texas.
The Other Roswell: UFO Crash On The Texas-Mexico Border
Shocking eyewitness testimony that is just as riveting as the story of the 1947 Roswell UFO crash. "This crash reportedly occurred along the Rio Grande River on the Mexican side, about halfway between El Indio, Texas and Guerrero, Coahuila, Mexico on a clear spring day in 1955 ..." Look inside Read more
The Coyame Incident: UFO Crash Near Presidio, Texas
In this follow-up to their wildly-successful book, "Mexico's Roswell," the authors bring us up to date on the incredible story of a mid-air collision in August 1974 between a small plane and a UFO on the U.S.-Mexico border near the city of Presidio, Texas. Following the crash, the governments of both Mexico and the U.S. sent troops to recover the fallen UFO . . . Read more Look inside
Our Gal Someday: A Scalar Signature Western
A classic "fish-out-of-water" tale set amid the quirks of a small Southwestern town where UFO investigator Curt Wick first loses, then finds, and finally defines himself. "I flew into the Maverick County airport east of Oreville on one of those twin-engine turbo-prop shuttles that are barely commodious enough to encase a panatela. Winds were gusting to forty miles an hour or so and the pilot and ..." Read more Look inside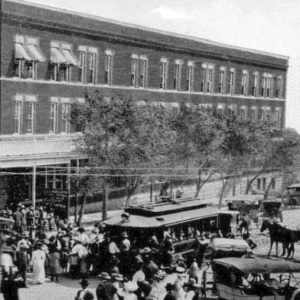 Landon Hotel San Angelo, Texas in 1909
The Landon in San Angelo Texas began as a glorious two-story hotel in 1881. It was obliterated by fire in 1883 in a murder cover-up and rebuilt as a three-story hotel. According to some, the property is still plagued by cries from the spirits of people who had died . . . see full size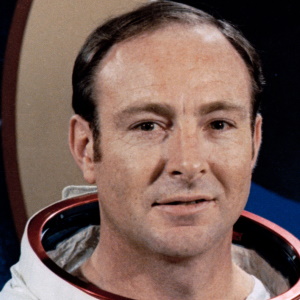 Edgar Mitchell
Born September 17, 1930 in Hereford Texas, Edgar Mitchell was the sixth person to walk on the Moon. Mitchell publicly expressed his opinions that he was "90 percent sure that many of the thousands of unidentified flying objects, or UFOs, recorded since the 1940s, belong to visitors from other planets." Dateline NBC conducted an interview with Mitchell on April 19, 1996, during which he discussed meeting with officials from three countries who claimed to have had personal encounters with extraterrestrials.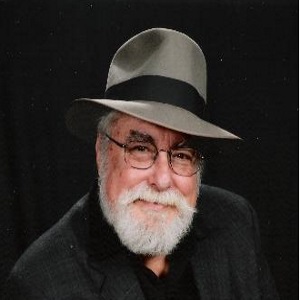 Jim Marrs - author, reporter, editor and photographer and journalist

Born in 1943 in Fort Worth, Marrs moved to Lubbock Texas in the 60's and graduated from Texas Tech University. From the JFK Assassination, to Secret Societies, Marrs focused on the hidden truth. His work was treasured all over the world and books like Alien Agenda: Investigating the Extraterrestrial Presence Among Us and Our Occulted History: Do the Global Elite Conceal Ancient Aliens? are essential reading for anyone wanting to understand more about extraterrestrial theory . . . more Marrs
A Door of Hope: My Search for the Treasures of the Copper Scroll
by Vendyl Jones from Sudan Texas
An inscription on a mysterious Copper Scroll, found in the Qumran caves in Israel, has led Professor Vendyl Jones on a life-long quest to locate sacred treasures from the Temple of Solomon . . . Look inside
Weird Texas: Your Travel Guide to Texas's Local Legends and Best Kept Secrets
Found inside: "At the center of Eastland's town square, locked away behind two layers of glass, a Texas legend lies. Once famous around the country, hailed by fans and even a U.S. president, he now rests in near obscurity. His name is Old Rip, and although you may never have heard his name, you're almost certainly familiar with story--the basics of it anyway . . . " read more
What's your Favorite Book about a Texas County, Town, Person or Place? Here's our best reads list County by County