Famous People from Motley County, Texas.
Murdo Mackenzie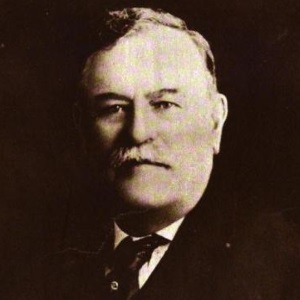 Murdoe Mackenzie was born in the highlands of Scotland on April 24, 1850. Mackenzie immigrated to the US in 1891 and managed the Matador Land and Cattle Cattle Company.
"In the heyday of Western "bad men" Murdo Mackenzie refused to carry a gun. The pistol toters killed themselves off; but Mackenzie, by straight thinking and fair dealing, lived to become one of the world's cattle kings," Neil M. Clark wrote.
President Theodore Roosevelt commented, "During my term as president, (Murdo Mackenzie) was, on the whole, the most influential of the Western cattle growers."
Mackenzie was more CEO than Cowboy. He took the Matador ranch from a grand adventure in the untamed West to a settled business. Mackenzie had a plan to put aside the old ways of the west and lead the Matador into a sustainable business model. The plan involved a pasture management system, a breeding program and a water-use scheme using dams, irrigation ditches and windmills.
Murdoe MacKenzie died May 30, 1939 at the age of 89.
Motley County History and Genealogy
Texas History and Frontier Genealogy




Books about Motley County People and Places
What's your Favorite Book about a Texas County, Town, Person or Place? Here's our best reads list County by County