Famous People from Midland County Texas
Mike Timlin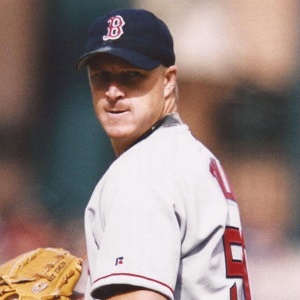 Born in Midland, Texas March 10, 1966, Mike Timlin graduated from Midland High School. His parents are Jerome Francis Timlin Sr. and Nancy Sharon Beyer. A former relief pitcher in Major League Baseball. Timlin played on four World Series championship teams in an 18-year career.
Timlin assisted on the final out of the 1992 World Series in Game 6 by fielding a bunt by Atlanta Braves outfielder Otis Nixon and throwing to Joe Carter at first base. Timlin also recorded a save for the game.
Known for his 93 mph fastball, in 2004, Timlin made 76 pitching appearances, the third-most in Red Sox history and tied for fourth in American League history. On September 3, he made his 800th major league appearance, becoming only the 29th pitcher in major league history to reach that mark. Timlin made his 1,000th career appearance on August 31, 2007, against the Baltimore Orioles.