Famous People from Midland County Texas
Mike Stanton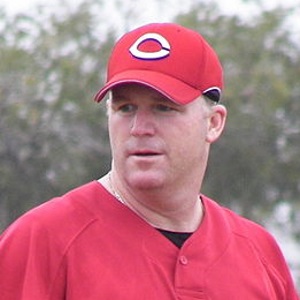 Photo Courtesy Wknight94
Born June 2, 1967, Mike Stanton graduated from Midland High School in Midland, Texas, where he played baseball, basketball and football. He did not however, pitch at all in high school. His first pitching appearance came at Southwestern University in Georgetown, Texas.
Stanton is a former left-handed specialist relief pitcher in Major League Baseball who enjoyed success over his career, most notably with the Atlanta Braves and New York Yankees. He holds the Major League Baseball record for most holds in a career, with 266, and was a member of the Yankees' bullpen during their 1998-2000 World Series wins.
During his career Stanton pitched for the Atlanta Braves, Boston Red Sox, Texas Rangers, New York Yankees, New York Mets, Washington Nationals, San Francisco Giants and the Cincinnati Reds.
Until 2010, he was the head coach of the varsity baseball club at Don Bosco Preparatory High School in Ramsey, New Jersey. Stanton is currently a host on SiriusXM's MLB Network Radio