Famous People from Midland County Texas
Michael Arden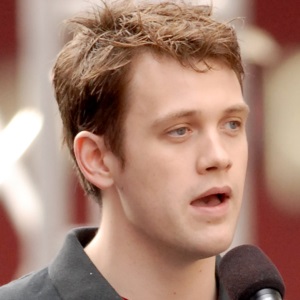 Michael Arden was born October 6, 1982 in Midland, Texas as Michael Jerrod Moore. He is an actor best known for Source Code, Bridal Wars and The Odd Life of Timothy Green as well at TV appearances in Gray's Anatomy and Numb3rs
Michael was raised in Midland and was a student at Trinity School, a college preparatory school in Midland. He was active in the Pickwick Players, Midland Community Theatre's youth performing company. A Presidential Scholar in the arts, Arden graduated from Interlochen Arts Academy in 2001 as a theatre student. He continued his education with the Julliard School in The Dama Division's Group 34 from 2001 to 2005. Arden left Julliard to join the Broadway revival company production of the musical Big River.
Arden made his Broadway debut as Tom Sawyer in the 2003 Roundabout and Deaf West revival of Big River. In Summer 2005, he played Nick, a sexually promiscuous gay man in love with a shark, in Adam Bock's surreal play Swimming in the Shallows at New York's Second Stage Theatre. Arden directed Deaf West Theatre's revival of Spring Awakening. On May 3, 2016 Arden received a Tony Award nomination in the category Best Direction of a Musical for his work on the Spring Awakening revival.
In the movies, Michael is best known for his role as Derek Frost in Source Code, he played Kevin in Bride Wars and Doug Wert in The Odd Life of Timothy Green.
Arden can also be seen on television. He has appeared in television on ABC's Grey's Anatomy as Neal Hannigan and in Numb3rs for CBS. He also co-starred with Donald Trump in a Domino's Pizza television commercial, and with Regis and Kelly in a 2006 Commerce Bank commercial. Arden recently had a recurring role in the NBC series Kings as Joseph, the secret boyfriend of the closeted gay heir to the throne, Prince Jack Benjamin. He also guest starred in an episode of The Closer as James Clark, a schizophrenic murder suspect, as well as guest starring in an episode of Bones as Harold Prescott. He will be starring alongside Radha Mitchell, Jeffrey Nordling, and John Heard in the new A&E drama The Quickening. Producers of The Good Wife announced in August 2011 that Arden had been cast in a recurring role as a potential love interest for the recurring character Owen Cavanaugh. He starred in the FX series Anger Management.
Arden is openly gay. He Is married to fellow Broadway and TV actor Andy Mientus. They married on August 18, 2016, in Somerset, England.