McLennan County Experts
Waco, Texas
No one knows McLennan County real estate, title search and court records better than the people who are in the courthouse everyday working directly with local officials to bring you the kind of professional service only a local expert can.. Connect with McLennan County Abstractors, Public Record Retrievers and Legal Service Professionals . You'll find McLennan County Clerk, McLennan County Appraisal District, abstractors, lawyers, county record retrievers, and real estate in McLennan County Texas.
Cities and towns in McLennan County include Bellmead, Beverly Hills, Bruceville, Crawford, Gholson, Golinda, Hallsburg, Hewitt, Lacy, Leroy, Lorena, Mart, McGregor, Moody, Riesel, Robinson, Ross, Waco, West and Woodway.

When law firms, lenders, energy production companies and national title companies need public record information that is accurate and official they rely on local abstractors, document retrievers and landman who physically inspect the McLennan County records at the courthouse. Get Email Updates
Professional Research, LLC

Residential & commercial services including cell tower searches, mineral searches, lien and court searches, document retrievals, and right of way/ easement searches to include roadways and pipeline.

Contact Lisa Ramsey
Phone 469-223-0344
Email | LinkedIn
Williamson Abstracting Research & Retrieval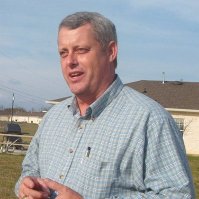 Specializing in Current Owner Searches, 20, 30, 40 & Full Searches & document retrieval. E & O insured. Based in Salado Texas. Contact Ted Williamson

Phone 254-231-8952 | Email | LinkedIn Profile
Abstractor Vendor Management Companies
Abstractor networks or "vendor management companies" provide title abstracting and court search services through their network of local abstractors and searchers. The Vendor Management companies listed below have trusted local abstractors who work in the courthouse.
Title Trackers of Texas, LLC Phone: 972-635-0071 | Cell: 469-888-0193 | Send Message |