McAdoo Cowboys in 1911 Dickens County Texas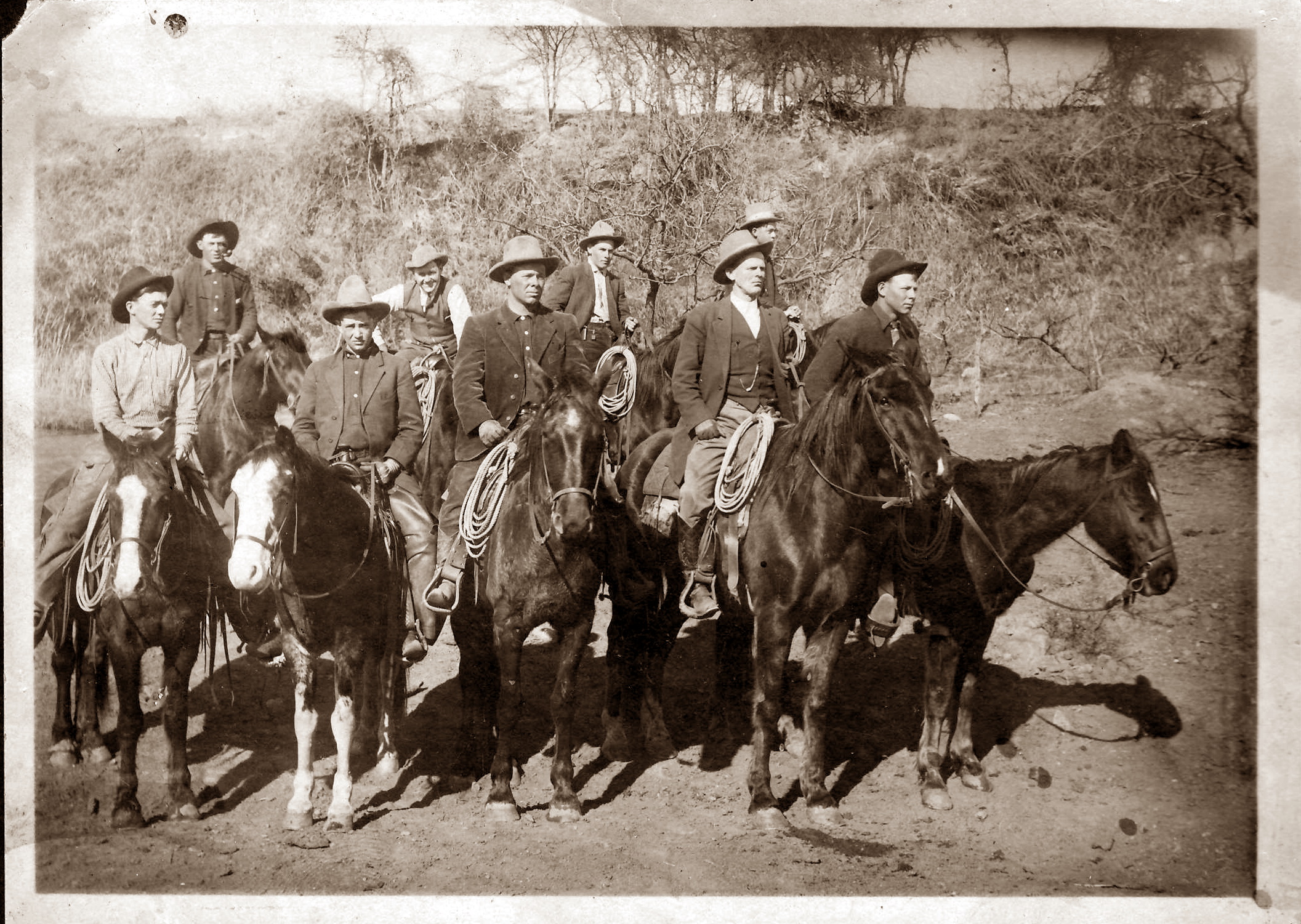 In 1911 nine cowboys posed for this amazing photo in McAdoo Texas. The original photo was given to my grandmother, Ludie Mills Sanderson by her brother Sid Mills and then passed down to my mother, Elna Sanderson Bloys. Sid Mills worked on the Pitchfork ranch for most of his life.
McAdoo is at the junction of Farm roads 193 and 264, fifty miles northeast of Lubbock in northwestern Dickens County. Settlement began in the area when some local school lands, of which the McAdoo site was a part, began to be sold in 1907. During 1915 a one-teacher school, known as Prairie View School, was moved to the town. The school also served as a meetinghouse for three area churches. As a supply center for area ranchers and farmers, McAdoo had a large business section, portions of which burned in 1925 and again in 1929. In 1925 the town had an estimated population of twenty, and in 1933 it reported nineteen residents and thirteen businesses. Dickens County is one of the "Loneliest Counties in Texas"