Matador HS Girls Basketball Team 1941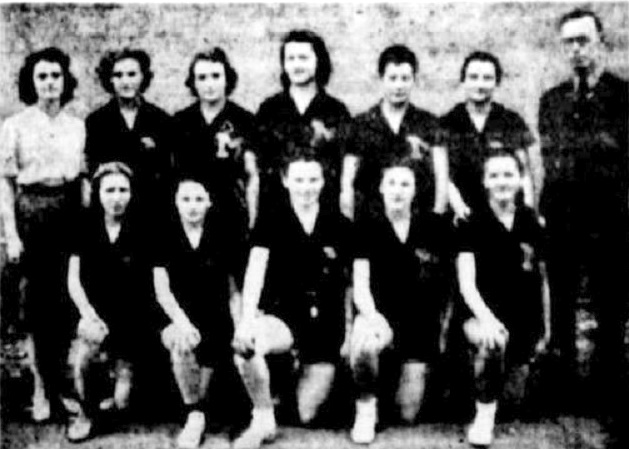 Pictured from left to right, Jaunita Mize (manager), Mary Ruth Muse, Frances Carpenter, Eugenia Tilson, Mary Ellen Barton, Wandean Garrison and Coach Hugh Grey. Second Row: Ruby Burton, Janell Jackson, Ruth Jameson, Lucille Plumlea and Grace Lavern Tilson.
They were undefeated that year until Mobeetie won the district championship at Qual on February 21, with a score of 22 to 16.
Photo courtesy Matador Tribune and Janelle Jackson Shirley