Mason Crosby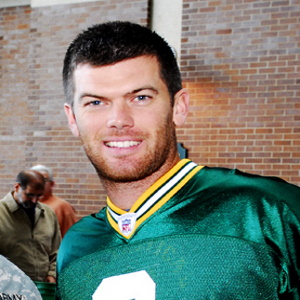 Mason Walker Crosby was born September 3, 1984 in Lubbock Texas. He is a football placekicker for the Green Bay Packers of the National Football League.
Crosby attended and played high school football at Georgetown High School. He played college football for the University of Colorado, and earned unanimous All-American honors. The Packers chose him in the sixth round of the 2007 NFL Draft, and he was a member of the Packers' Super Bowl XLV championship team against the Pittsburgh Steelers.
Crosby also served as the Buffaloes' kickoff specialist, where his knack forcing touchbacks after touchdowns made him a fan favorite.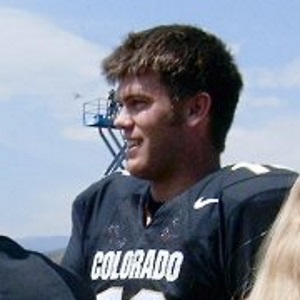 The Sporting News named Crosby to its All-Decade team for the first nine years of the 2000s (decade).He was a first-team All-Big 12 selection in 2004, 2005, and 2006. Following his junior season in 2005, he was recognized as a unanimous first-team All-American, having received first-team honors from the Associated Press, the Football Writers Association of America, The Sporting News, and Walter Camp Football Foundation.
As a senior, he was again selected as a first-team All-American by Pro Football Weekly and the Walter Camp Football Foundation. He was the runner-up for the Lou Groza Award, despite being heavily favored to win. During his senior season, he became the first player in Big 12 Conference history to be named player of the week eight times, and became Colorado's all-time leading scorer, with 308 career points.
On January 15, 2017, Crosby kicked 2 field goals, of 56 and 51 yards, in the final two minutes of the Packers' 34-31 second-round NFC divisional playoff win against the Dallas Cowboys, the second for the win as time expired, marking the first time a kicker made two 50+ yard field goals in the final two minutes of a postseason game. He holds every significant kicking record in Green Bay Packers history.
On February 24, 2020, Crosby signed a three-year, $12.9 million contract extension with the Packers. On July 30 he was added to the Packersí reserve/COVID-19 list, which means he either tested positive for the virus or was in a place where the risk of being exposed was elevated. He was activated on August 15, 2020.