Look Who's Talking about Texas History
Davick Services recommends the Facebook Group "West Texas History & Memories" for history, famous people, old photos, stories, unclaimed estates and genealogy of the Western Half of Texas . . . Check it out and join the conversation
Life in Williamson County Texas 1850 - 1950

Williamson County, Texas from 1850 to 1950 as pictured in archived government photographs, vintage postcards, old school yearbooks and newspapers. This was life in Texas as our parents, grandparents and ancestors saw it.
Tap the thumbnail to view these photos full size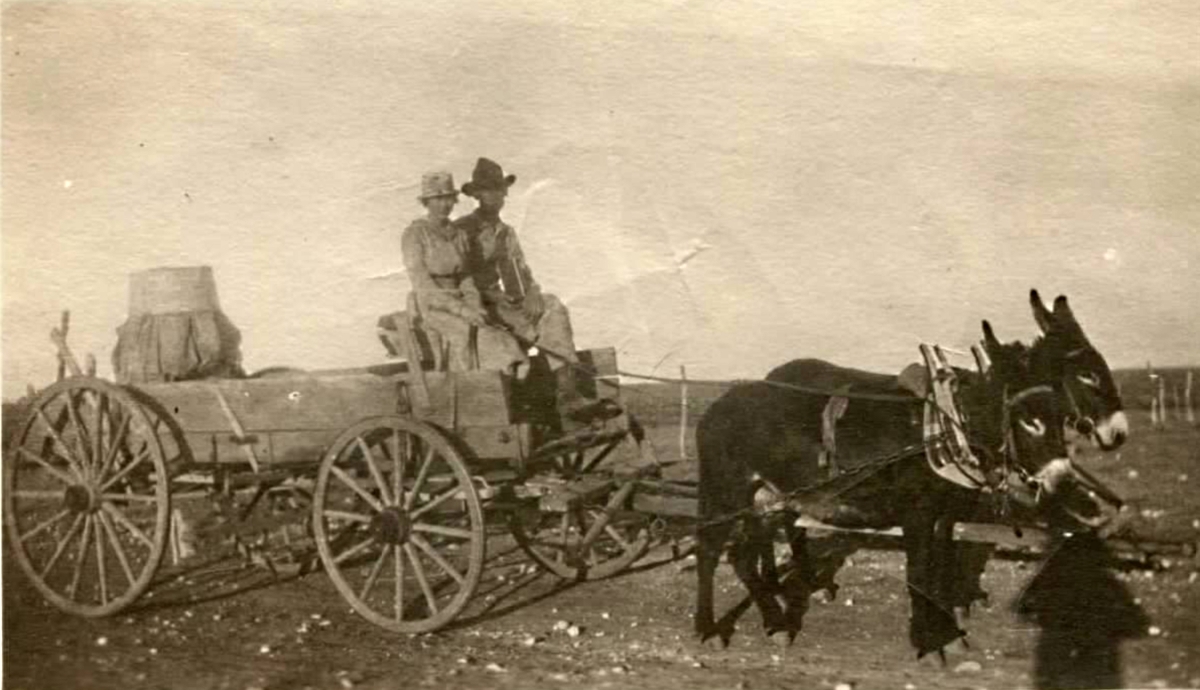 Leaving Liberty Hill Texas in 1913
In 1913 Ruby Forbes Wykes left Liberty Hill Texas for New Mexico at age 17 to homestead land and teach school. She did both and lived in a dugout for six years alone to homestead the ranch which is still in the family. In this photo she is shown with her brother Ed in a wagon carrying her cistern pulled by two donkeys as she prepares to begin her journey . . . Read more See full size.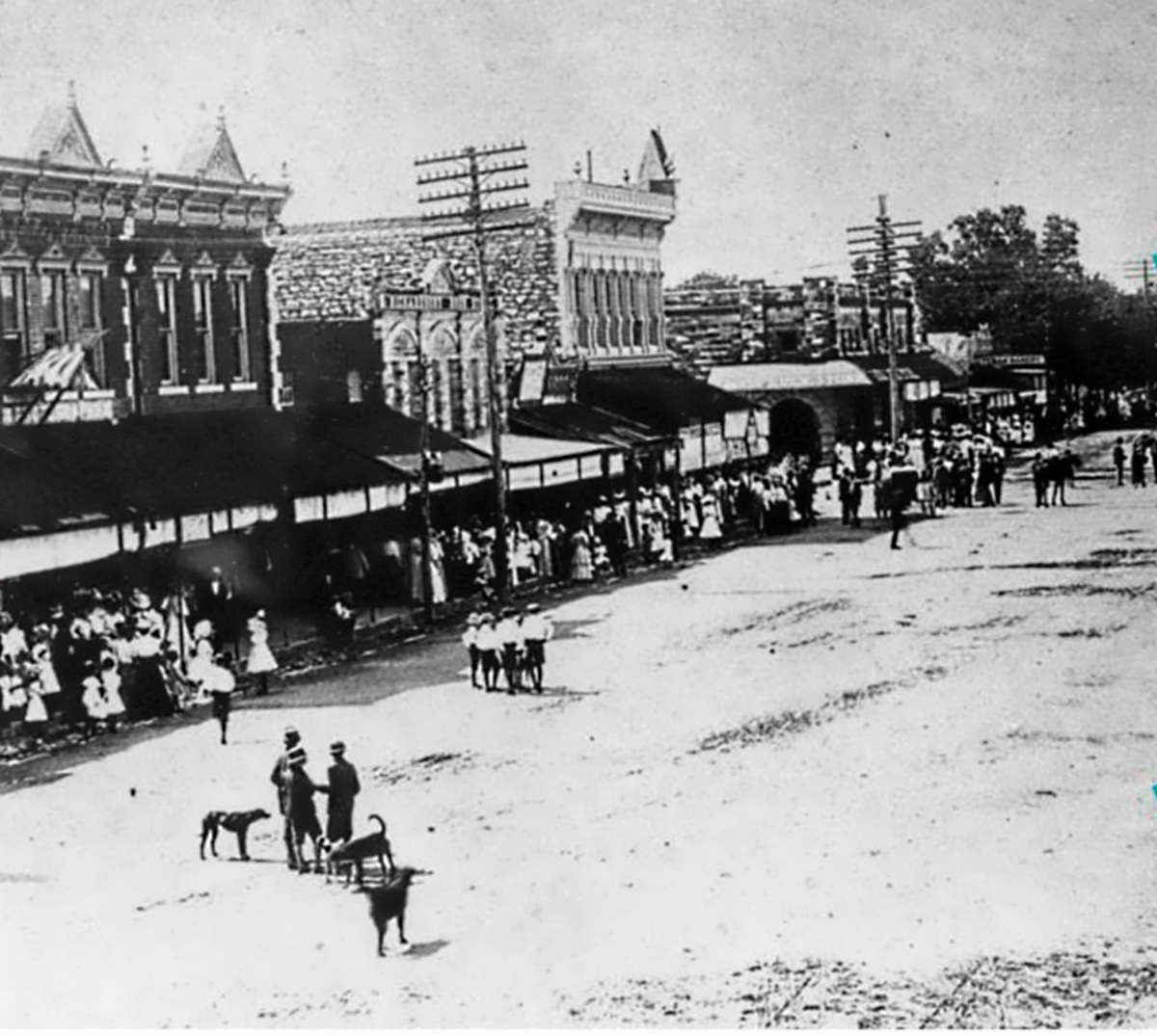 Georgetown Texas Main Street in 1900
In this remarkable old photo of Georgetown Texas in 1900 well dressed people wait on the side walk for someone to arrive and three dogs sniff at the pants of three men waiting on the street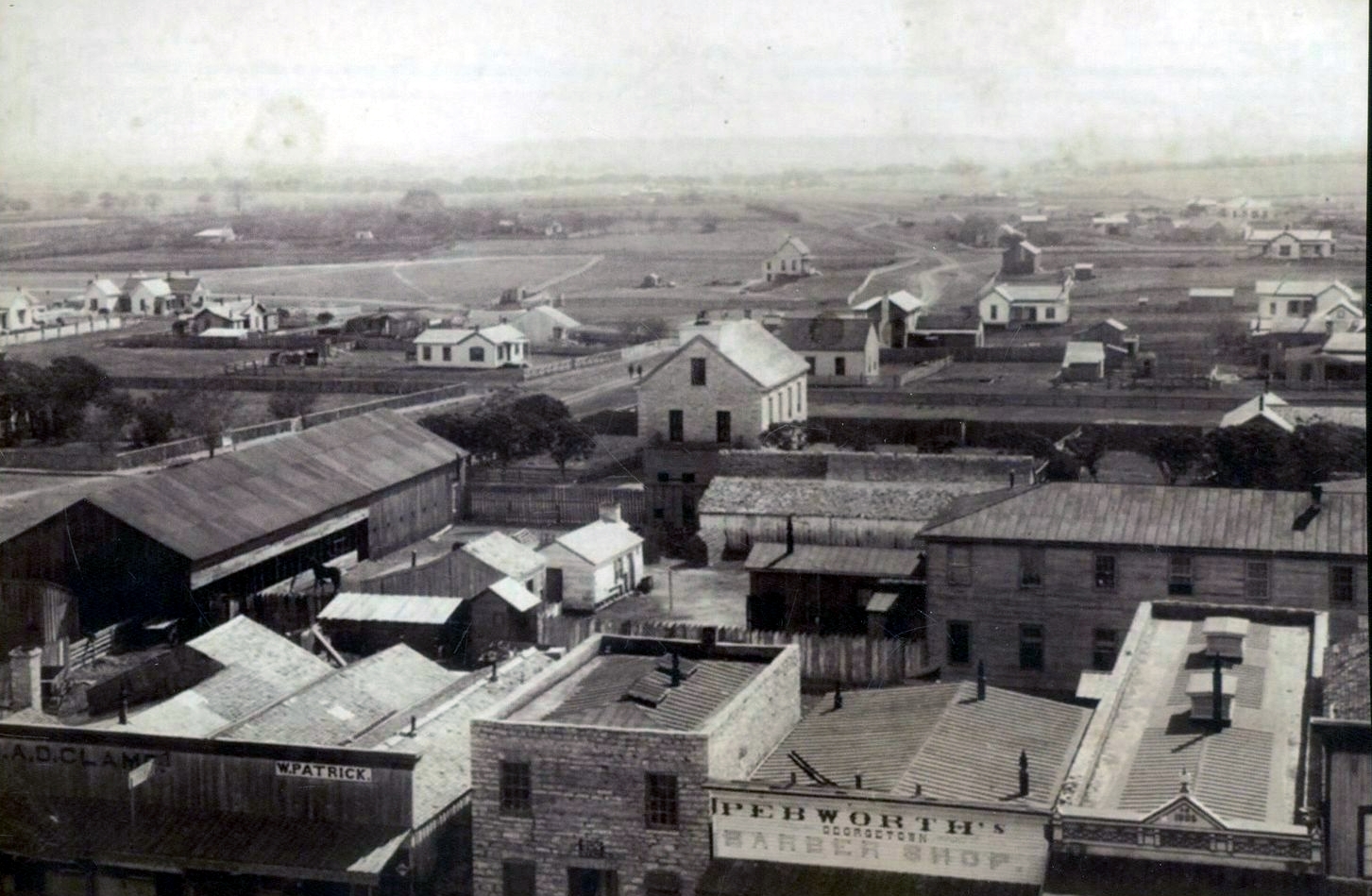 Birdseye View Georgetown Texas in 1880s
Huge, amazingly clear birdseye view of Georgetown Texas in the 1880s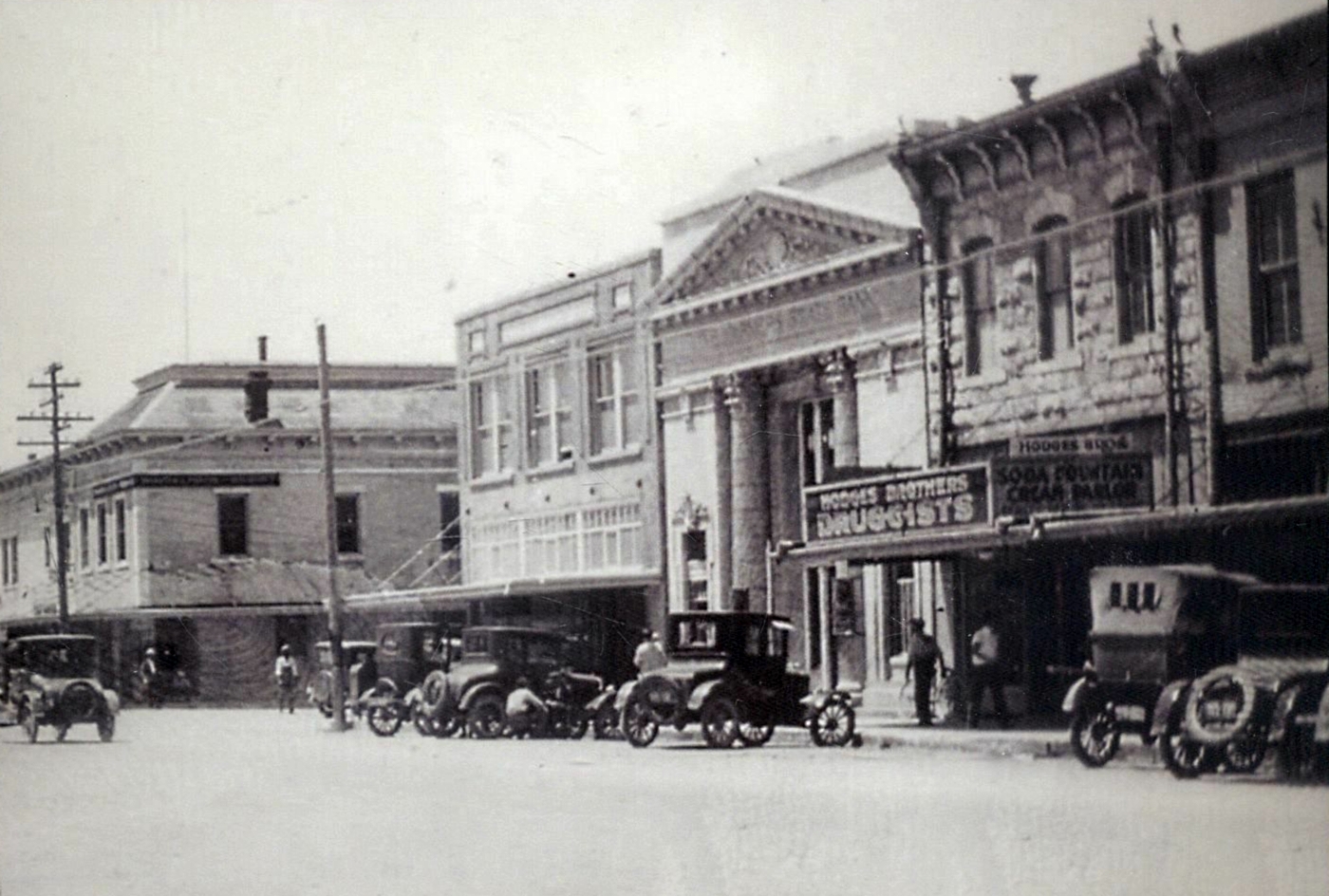 Downtown Georgetown Street Scene in 1920's
Very nice, very large photo of Downtown Georgetown Texas in 1920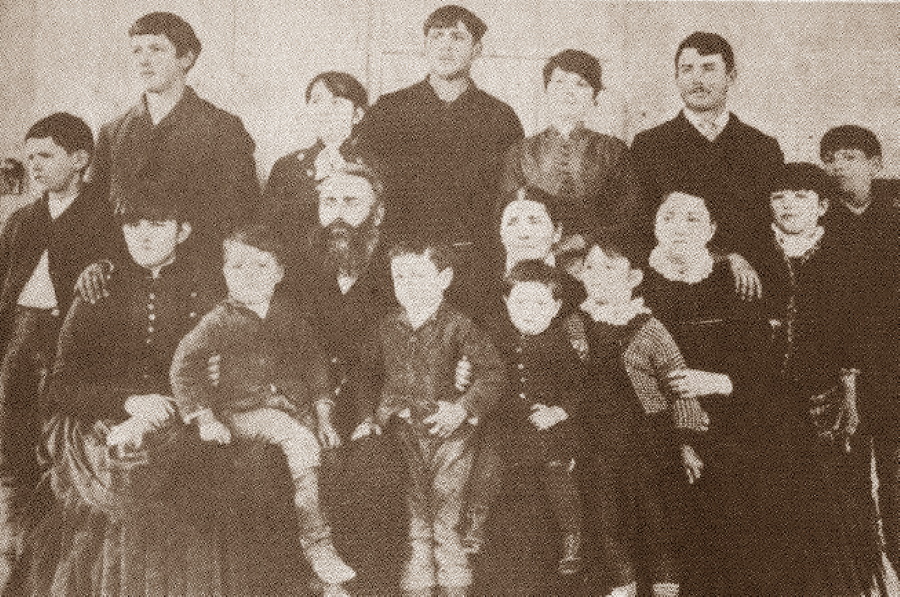 Stockton Family in Bartlett Texas in 1896
17 members of the Stockton family posed for this family portrait in 1896. Even the smallest child had shoes, a mark of wealth for families at the time . . . take a closer look at this remarkable old photo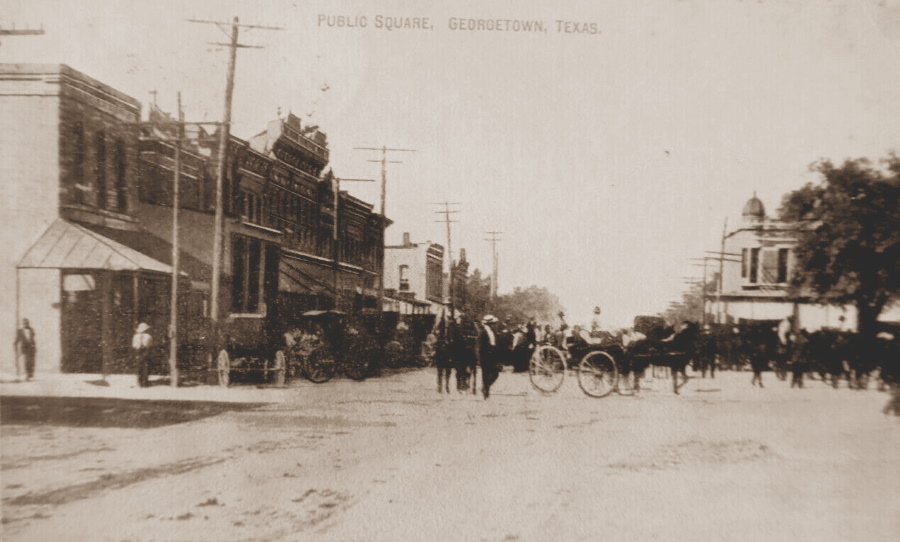 Georgetown Public Square in 1909
Horse-drawn carriages, horses and pedestrians crowd the dirt street in this rare old photo of downtown Georgetown Texas in 1909 . . . see it full size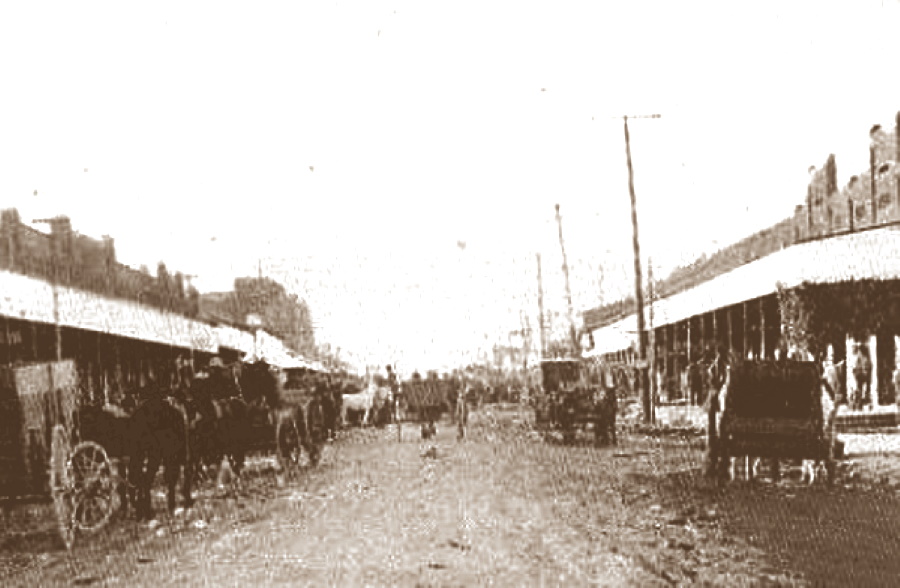 Bartlett Texas Main Street in 1910
The rocky dirt main street Bartlett Texas was a busy place in 1910 with street filled with horse drawn freight wagons and horses while shoppers walk the wooden sidewalk . . . zoom in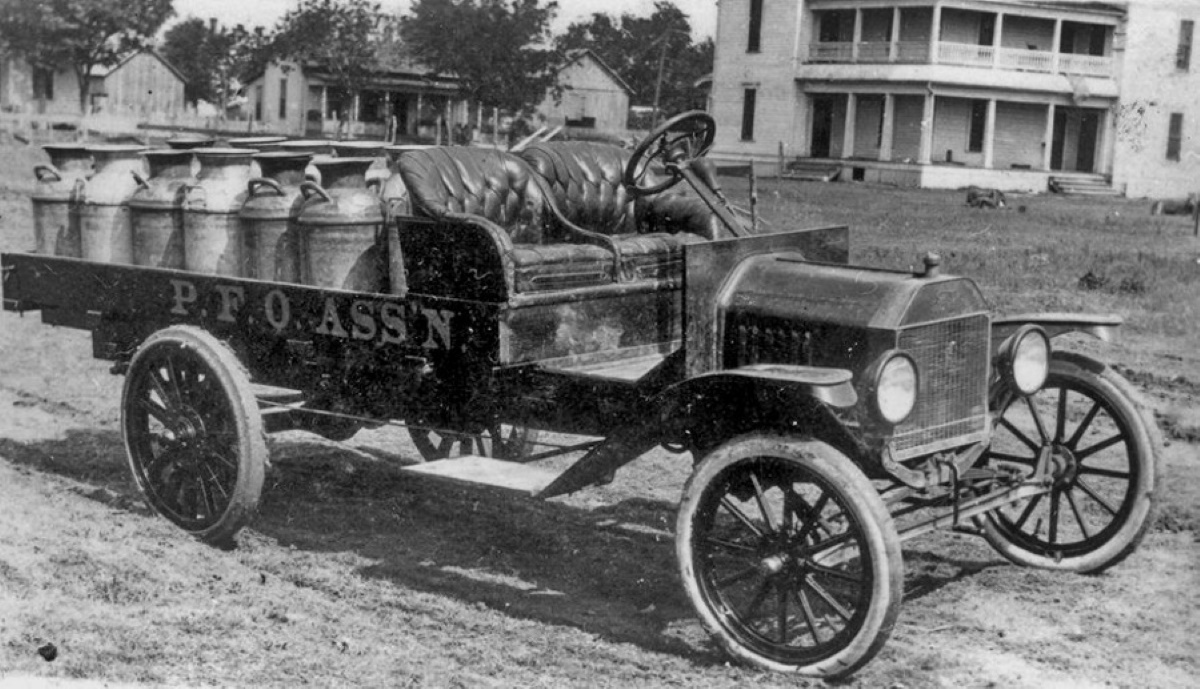 Milk Truck in Granger Texas in 1912
Very large highly-detailed photo of a milk truck in Granger Texas in 1912. The model T truck is loaded with milk cans probably collected from local farmers and on the way to processing and bottling . . . see it full size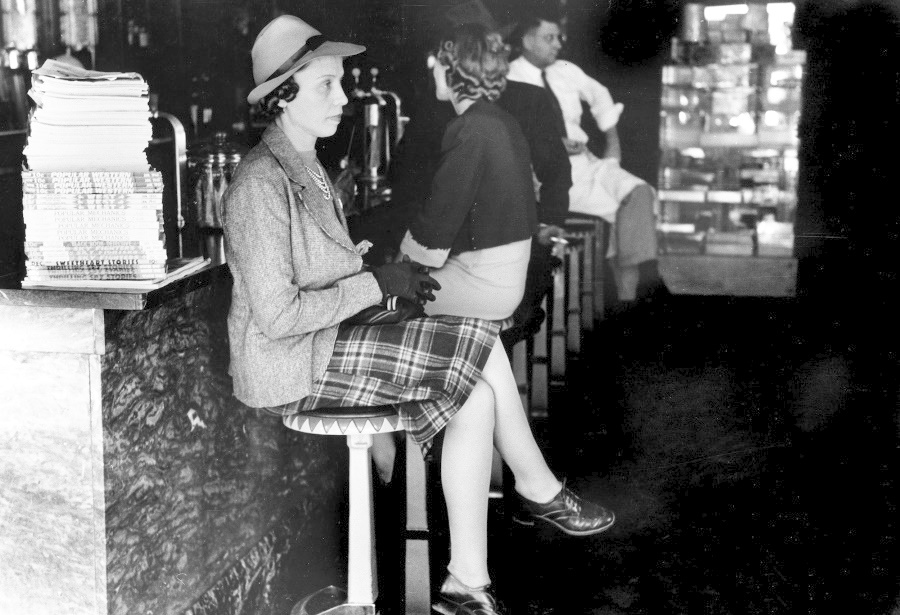 Soda Fountain in Taylor Texas in 1939
In 1939 a stylish woman looks watches out the window of a drug store in Taylor Texas while other patrons face the bar and the proprietor looks outward toward the door. This photo is so clear you can read the stack of Sweetheart Stories magazines on the counter . . . see for yourself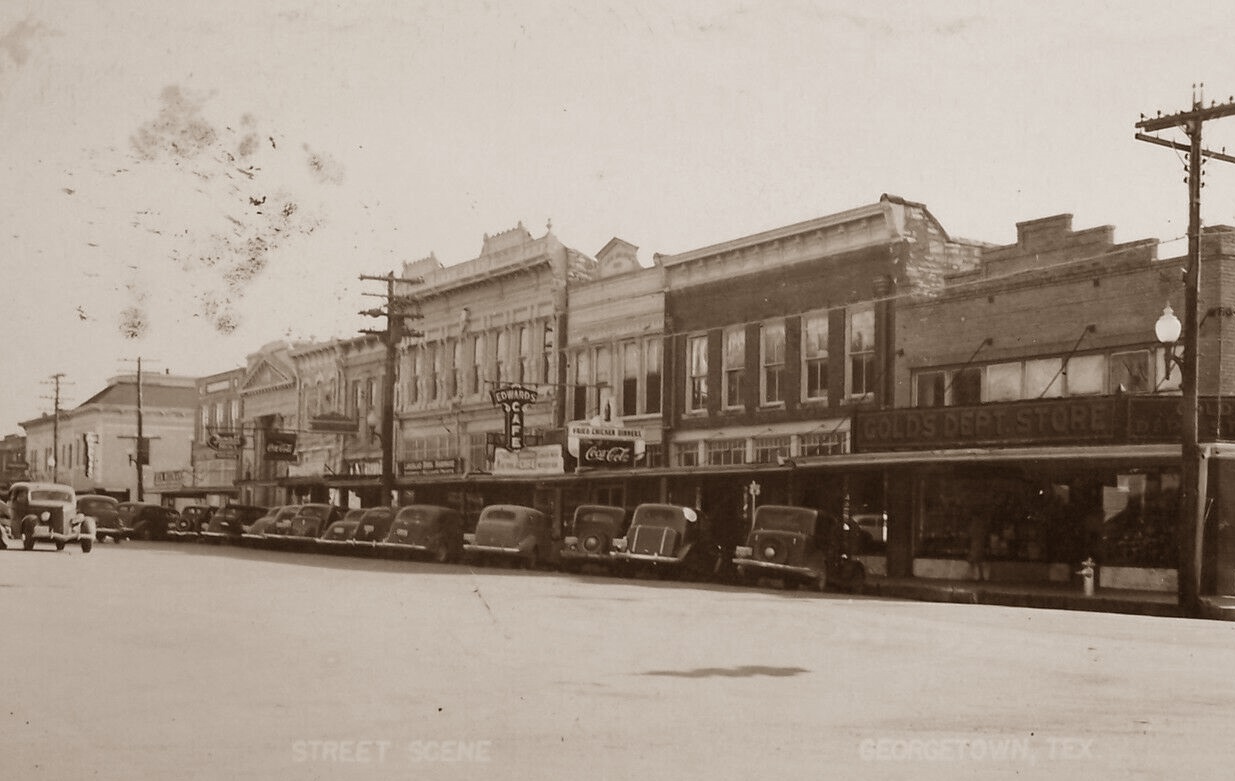 Georgetown Street Scene in the 1940s
Downtown street scene in Georgetown Texas in the 1940s features period cars parked in front of Gold's Dept Store, Edward's Cafe, another cafe offering Fried Chick Burgers and a hardware store . . .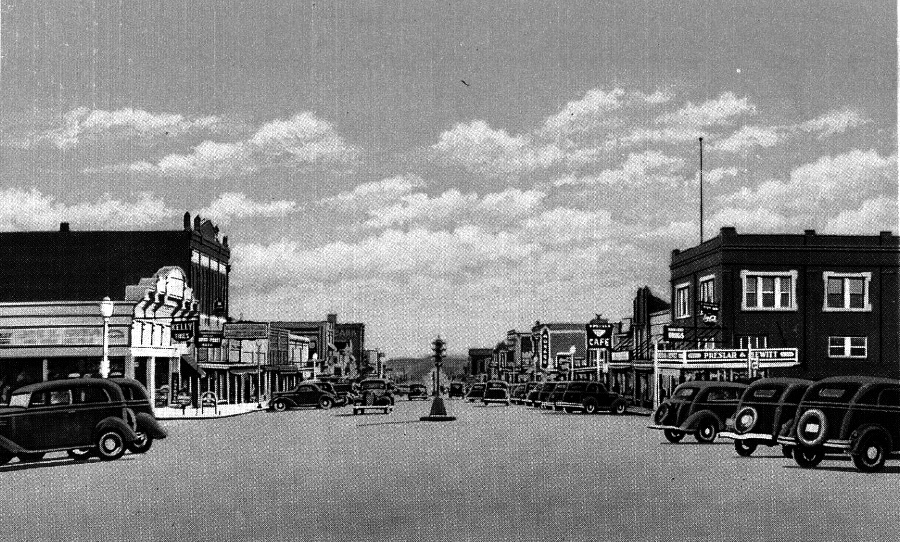 Main Street in Taylor Texas in 1930s
Old post card depicts Taylor Texas in the 1930s with visible stores including Preslar & Dewitt Pharmacy and Kelly Tires . . .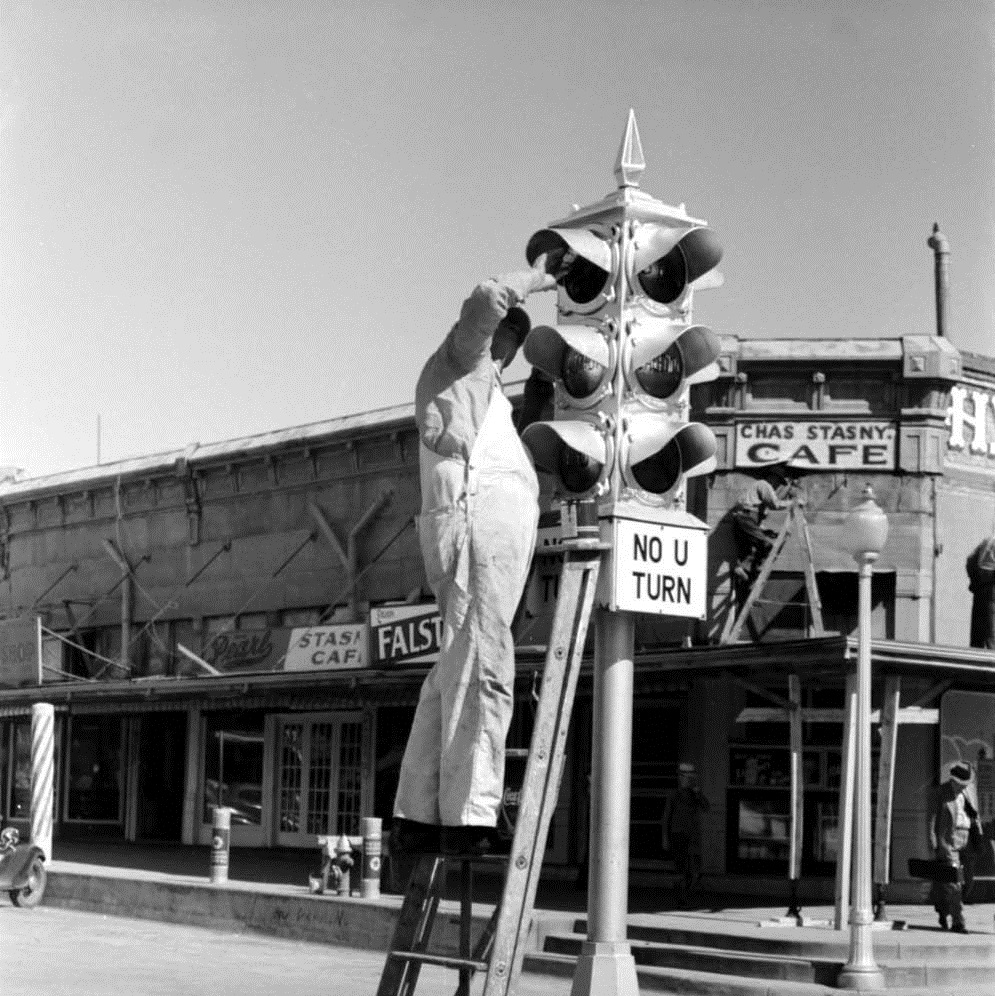 Painting Traffic Light in Taylor Texas in 1939
Man paints traffic light in front of the Chas Stasny Cafe which also has a man working on a ladder in Taylor Texas in 1939 in this crystal clear photo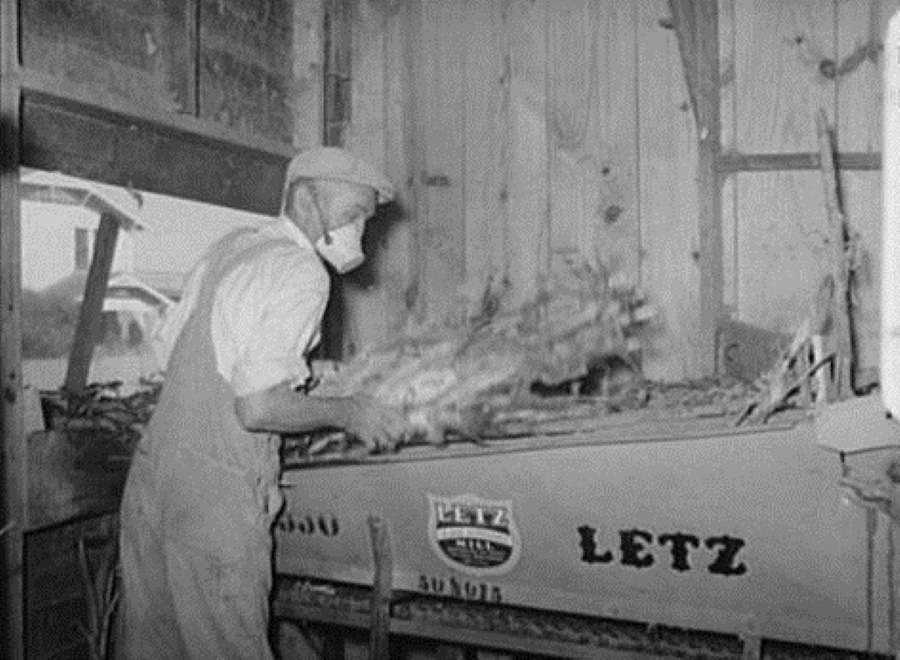 Feed Mill Worker in Taylor Texas in 1939
In 1939 a feed mill worker in Taylor Texas demonstrated how his Letz mill turns corn stalks into milled livestock feed
Resources:
Books about Williamson County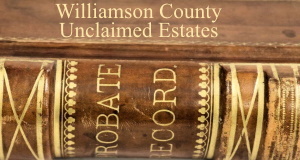 Williamson County Unclaimed Estates
These Deceased Residents from Williamson County left a total $628,451 in Unclaimed Money for their heirs. Please contact your Family and Friends in Georgetown, Cedar Park, Taylor, Coupland, Florence, Granger, Hutto, Jarrell, Leander, Liberty Hill, Taylor, Thrall and Hare Texas . . . Check the list
What's your Favorite Book about a Texas County, Town, Person or Place? Here's our best reads list County by County