Look Who's Talking about Texas History
Davick Services recommends the Facebook Group "West Texas History & Memories" for history, famous people, old photos, stories, unclaimed estates and genealogy of the Western Half of Texas . . . Check it out and join the conversation
Life in Texas from the 1800's to 1950
Life in Taylor County Texas from 1900 to 1950
Taylor County, Texas from 1900 to 1950 as pictured in archived government photographs, vintage postcards, old school yearbooks and newspapers.
Click on the photos below to view full size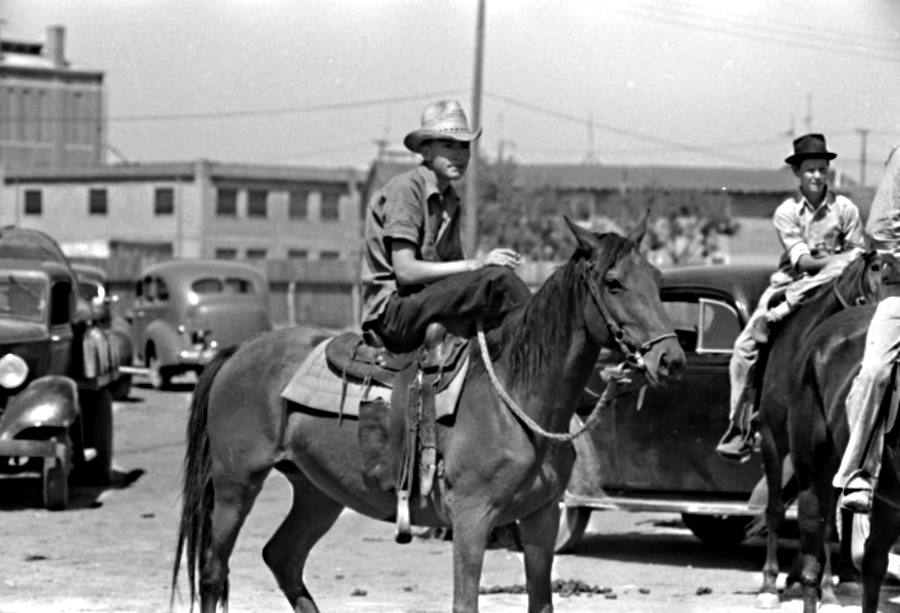 Cowboy Watches Polo Match from Horse 1939
In 1939 a cowboy threw his right leg over his saddle horn to watch a Polo match in Abilene Texas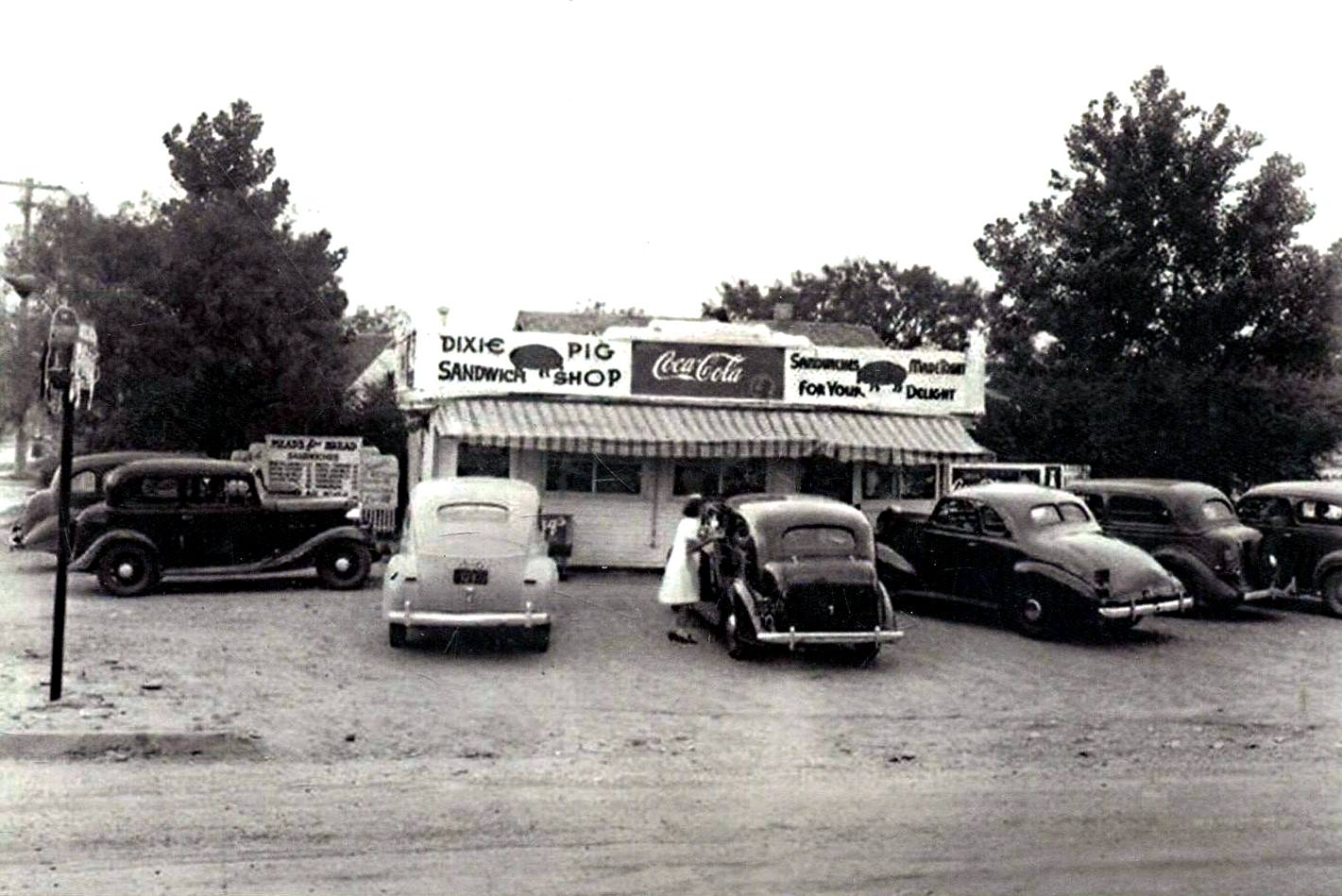 Abilene BBQ Drive Up Cafe 1940s
Carhops wait on customers in their cars at the Dixie Sandwich Pig Shop in Abilene Texas in the 1940s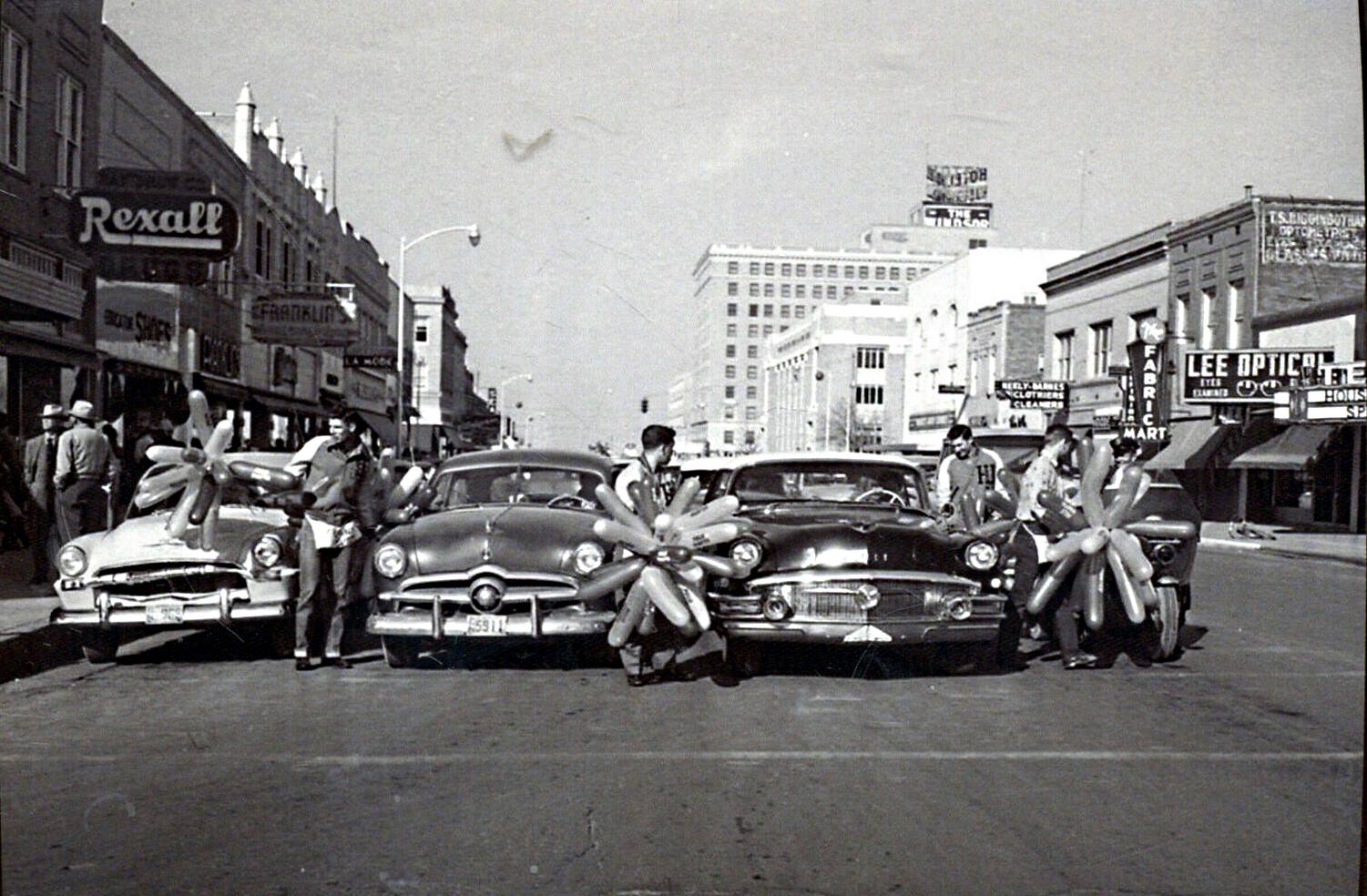 Downtown Abilene in 195
5
Traffic came to a stop in downtown Abilene when Hardin Simmons athletes were selling balloons to drivers in 1950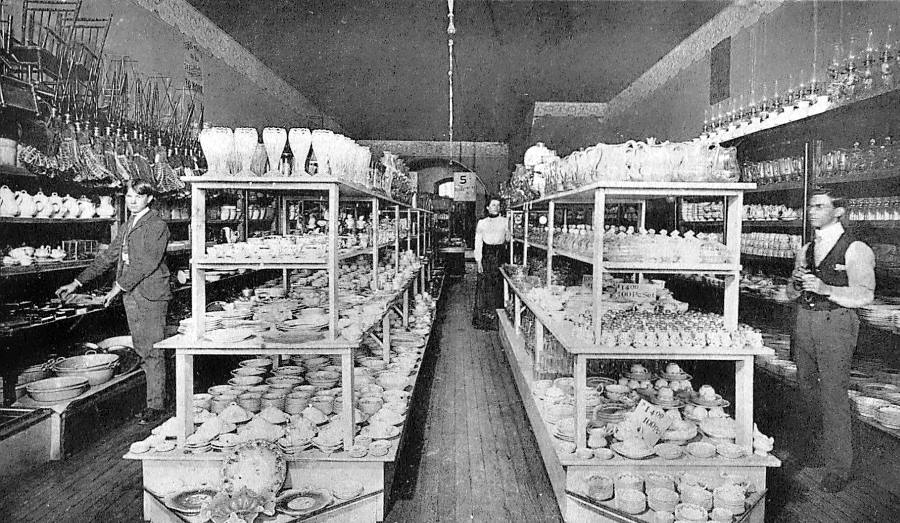 Nickel Store Interior in Abilene in 1909
Nice clear photo of the Nickel Store in Abilene Texas with clerks and owner waiting to serve in 1909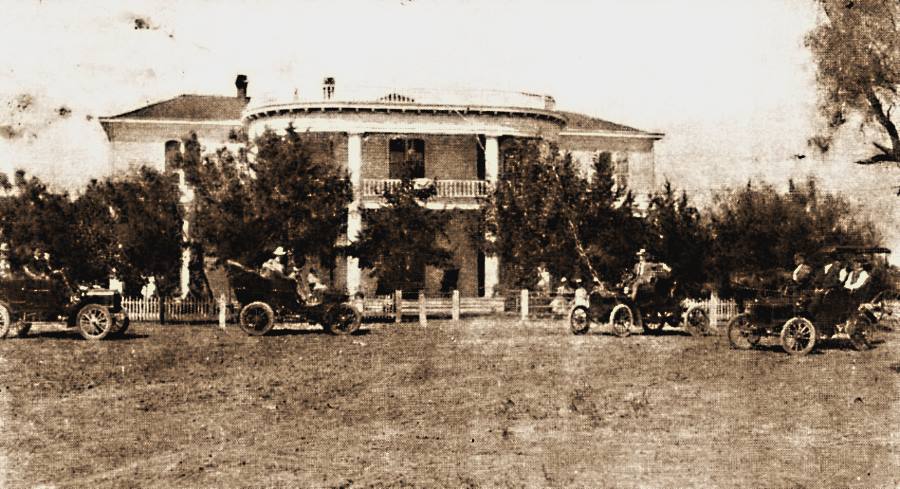 Alexander Sanitarium in Abilene Texas in 1909
In 1909 several of Abilene's wealthier citizens parked their cars in front of the Alexander Sanitarium for this photo . . .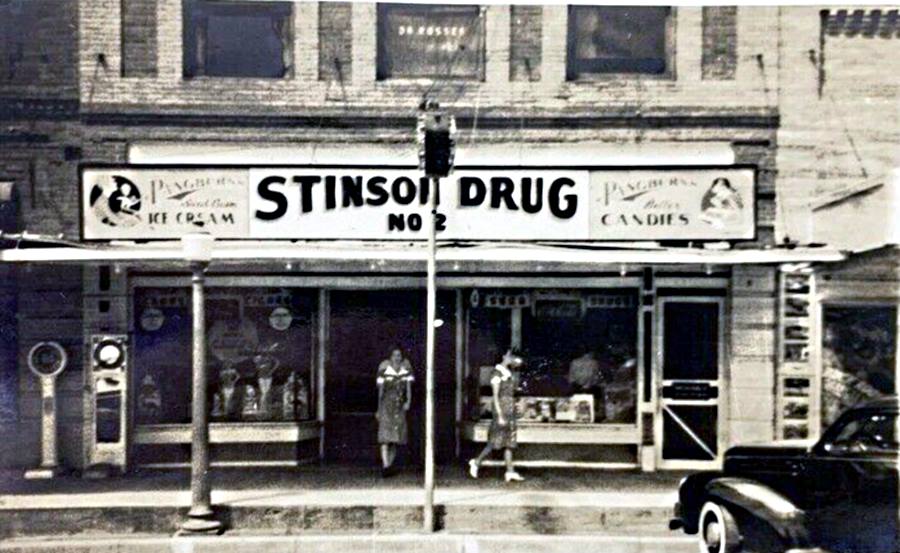 Stinson Drug Store in Abilene in the 1930s
Sometime in the 1930s two uniformed women left Stinson Drug #2, bypassed the coin operated weight machines when - just as one takes a lick off her ice cream cone they were captured on film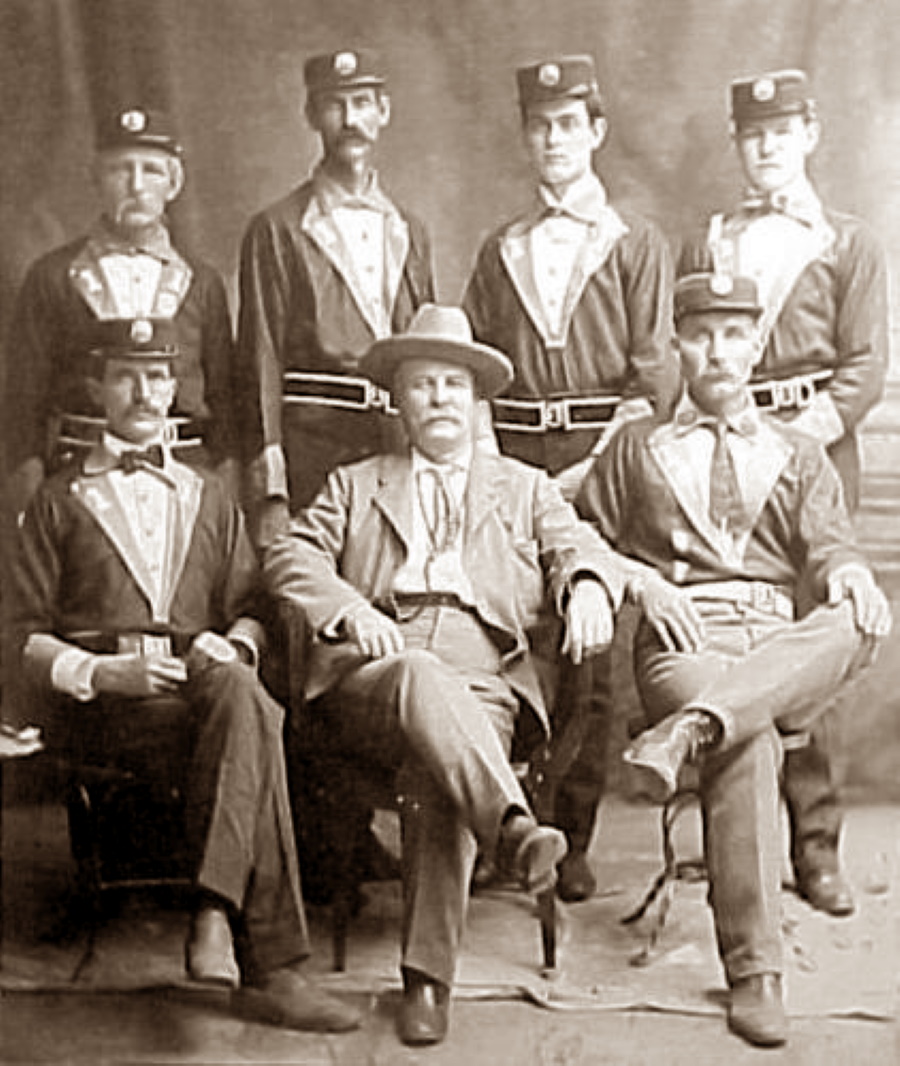 Abilene Volunteer Firemen 1899
Abilene Texas Volunteer Firemen J. D. Hailey, Chief Clinton, Bob Lane, Lee Lane, Joe Perry and Albert Lane are pictured in this highly detailed photo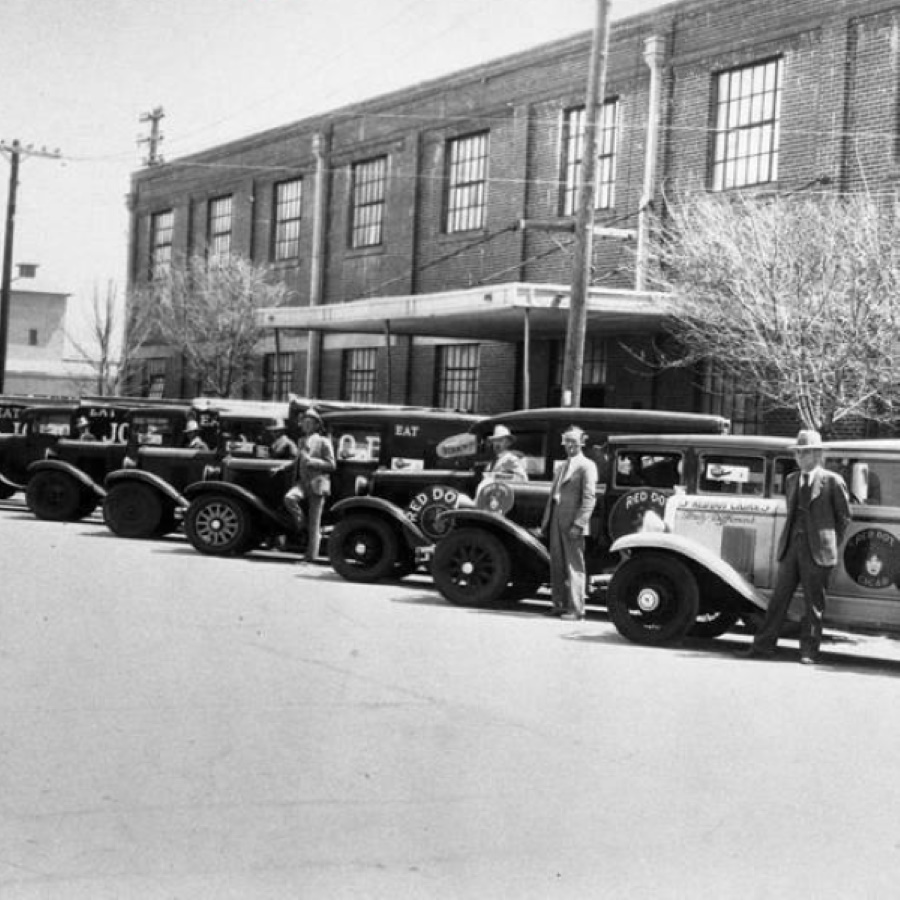 Abilene Candy Company in 1939
Salesmen for the Abilene Candy Company proudly line up beside their company cars in 1939.

Abilene High School Football Team in 1923
Eleven players on the Abilene High School football team in 1923.

1923 Abilene High School Football Team
1923 Abilene High School Football Team on the Way to Fort Worth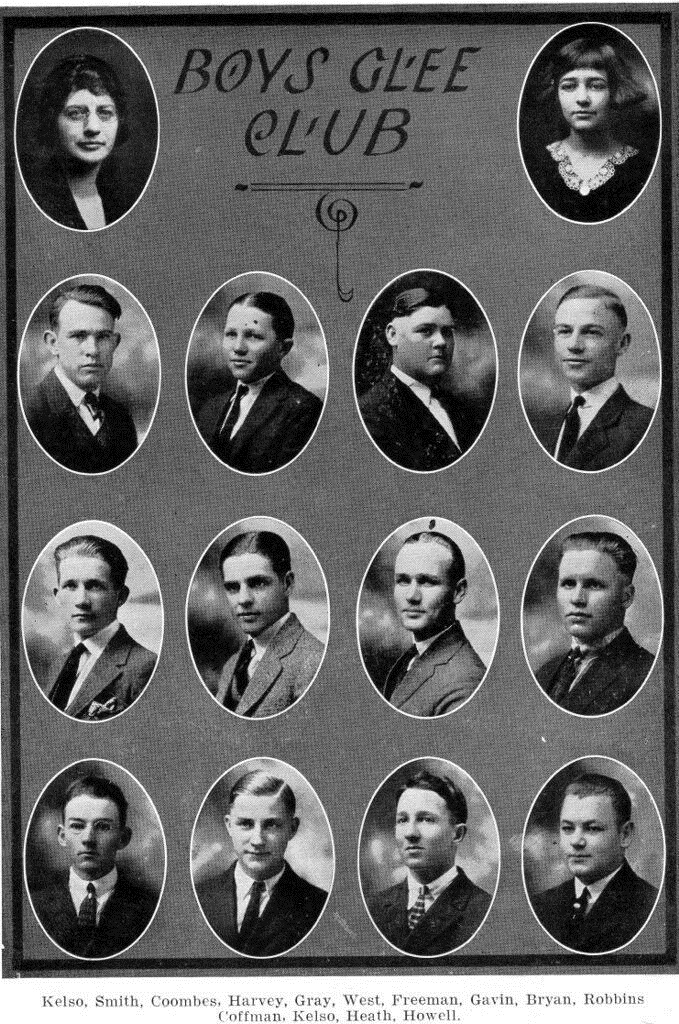 Abilene High School Boys Glee Club 1923
Kelso, Smith, Coombes, Harvey, Gray, West, Freeman, Gavin, Bryan, Robbins, Coffman, Kelso, heath, and Howell made up the Abilene Boys High School Glee Club in 1923 . . . look closer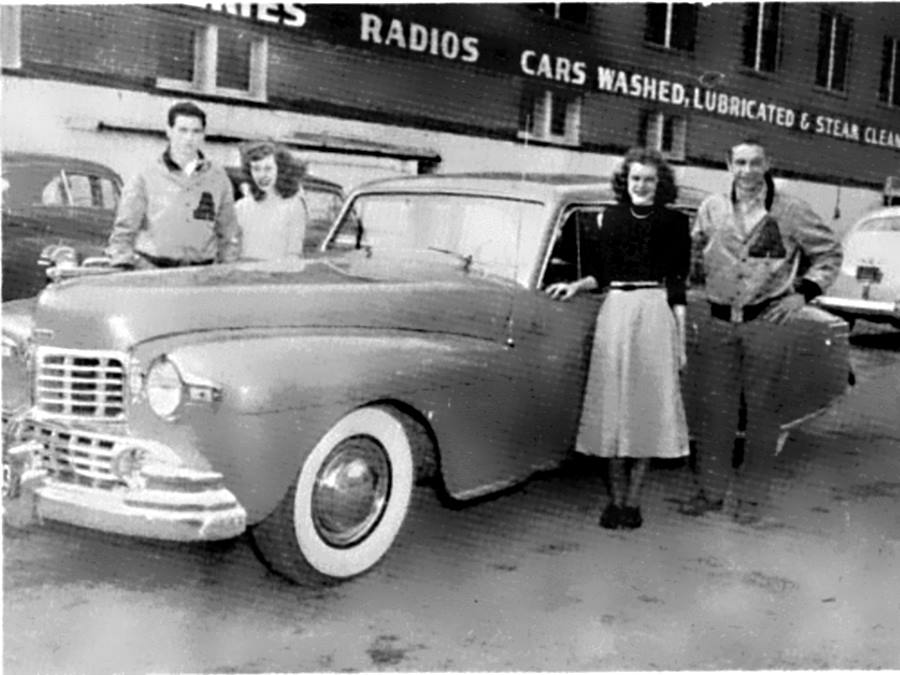 Four Abilene HS Students in 1948
Four Abilene High School students pose beside period car in 1948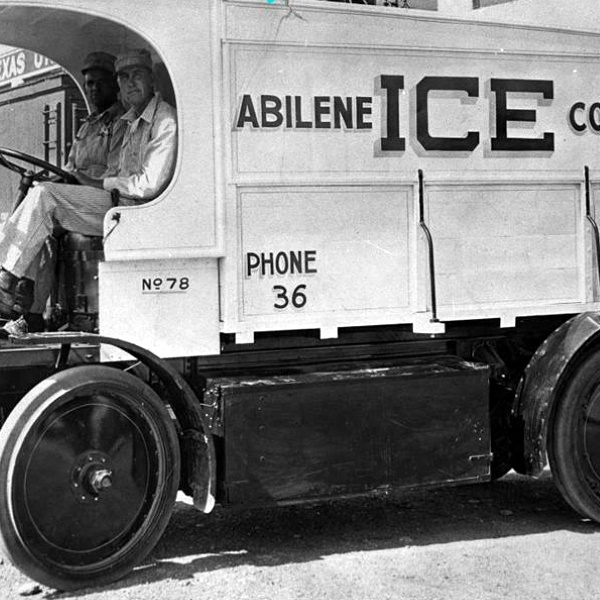 Abilene Ice Company Truck 1940's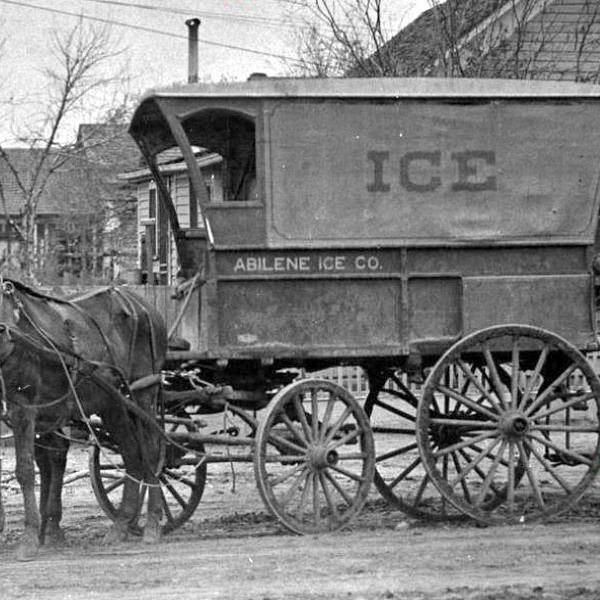 Abilene Ice Company Wagon 1910
Horse-drawn ice wagon from the Abilene Ice Company parked on a residential dirt street in 1910 while driver delivers a block of ice to resident's ice box.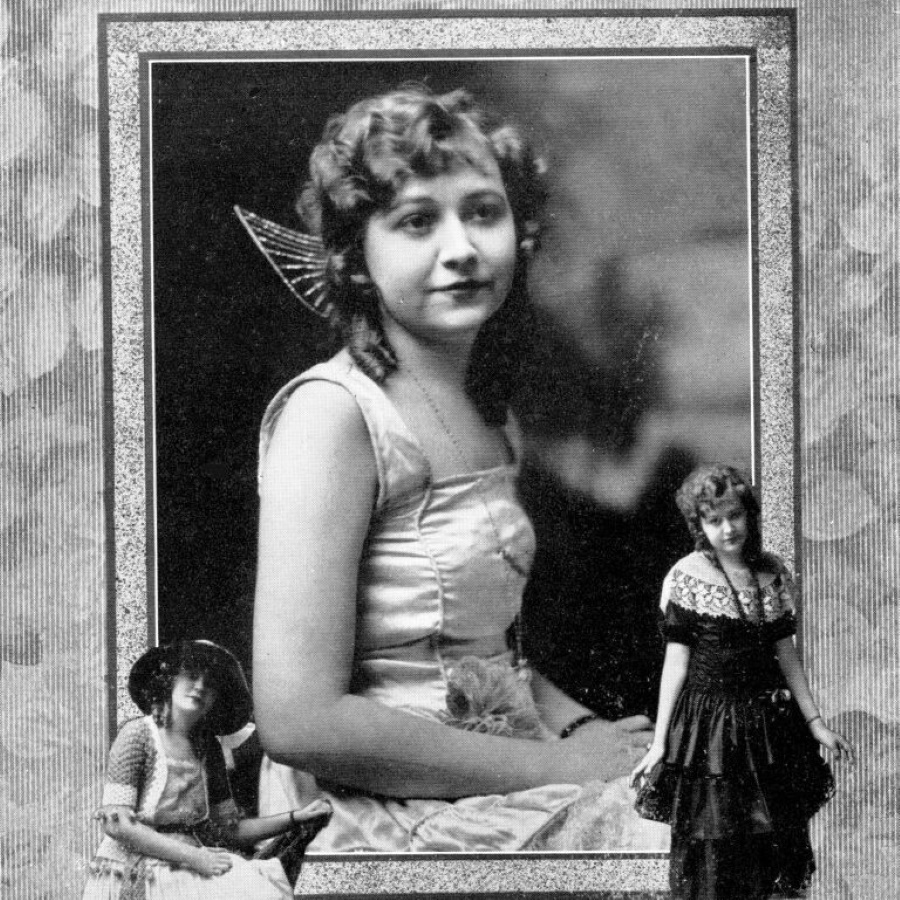 1923 Abilene Texas High School Yearbook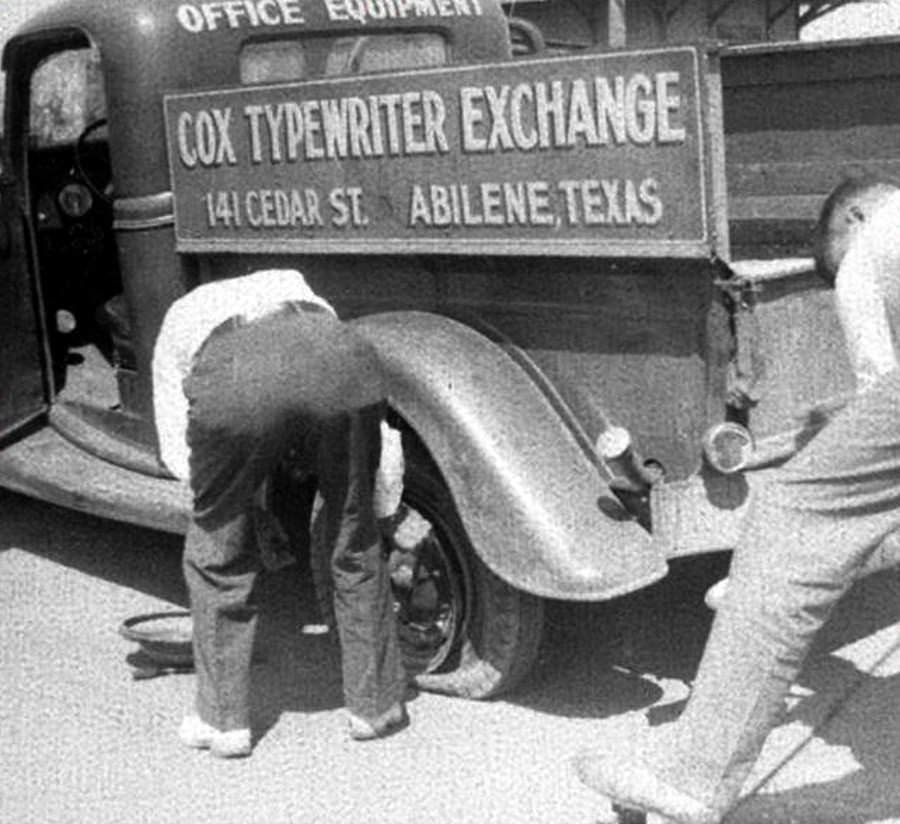 Abilene Typewriter Exchange Truck 1940
In 1940 B. F. Cox and Wayne Thornton were changing a flat tire on the Cox Typewriter Exchange truck in Abilene Texas when an unknown photographer captured this photo . . . See it full size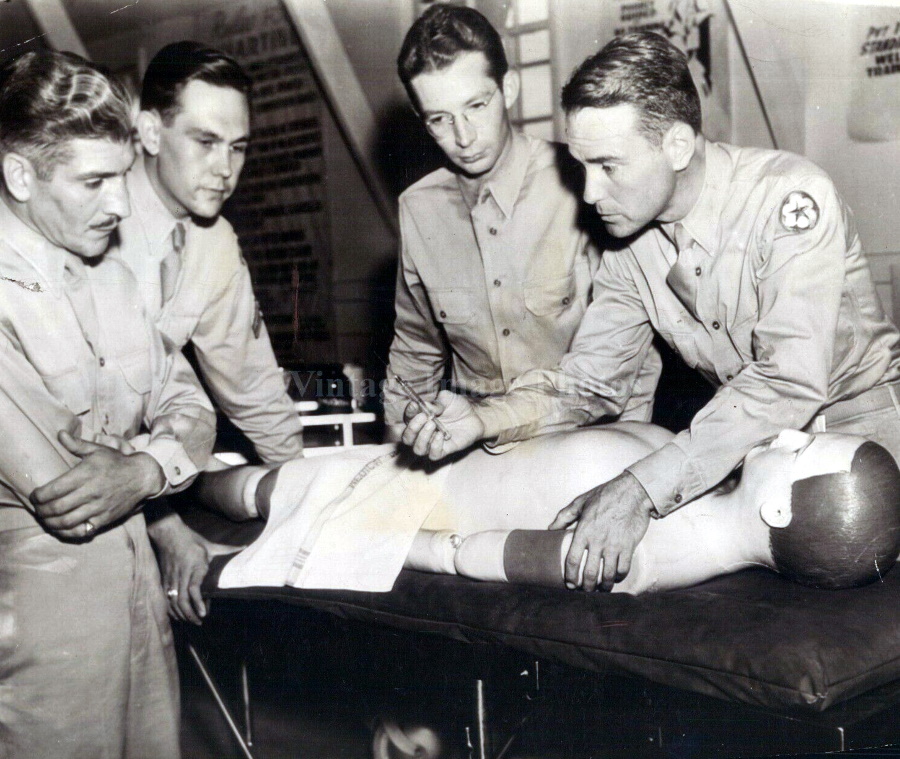 Actor Lew Ayres at Duty Hospital in Abilene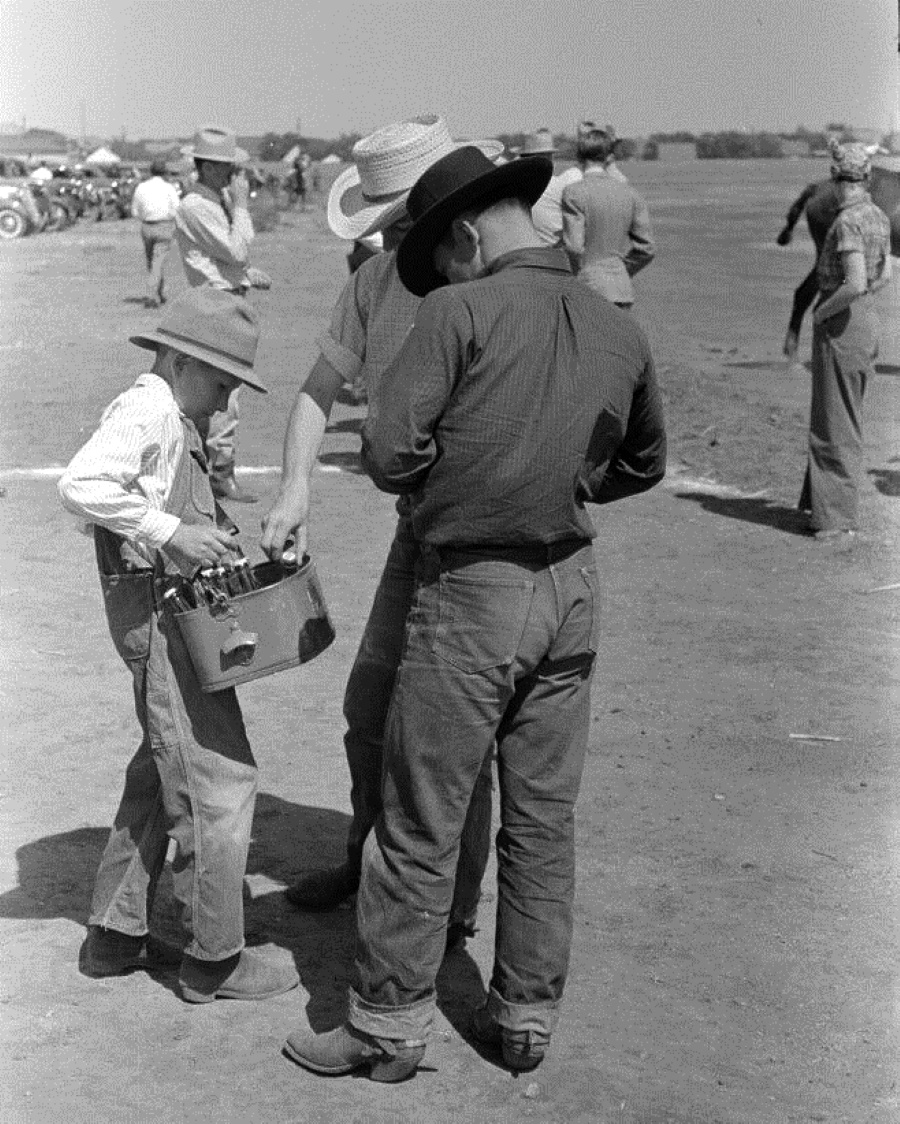 Boy Sells Soda Pop at Polo Match in 1939 Abilene
At a Polo Match in 1939 Abilene Texas a boy sells Coca-Cola from metal cooler. In the 1930s West Texans from Taylor County enjoyed polo and horse and auto racing at Fair Park in Abilene . . .
Buffalo Gap, Texas Railroad Depot 1920ís
Travelers wait for train at the Buffalo Gap train station in 1920.

Camp Barkeley 1942 Texas Champion Baseball Team

Construction Workers Sign Up To Build Camp Barkeley 1941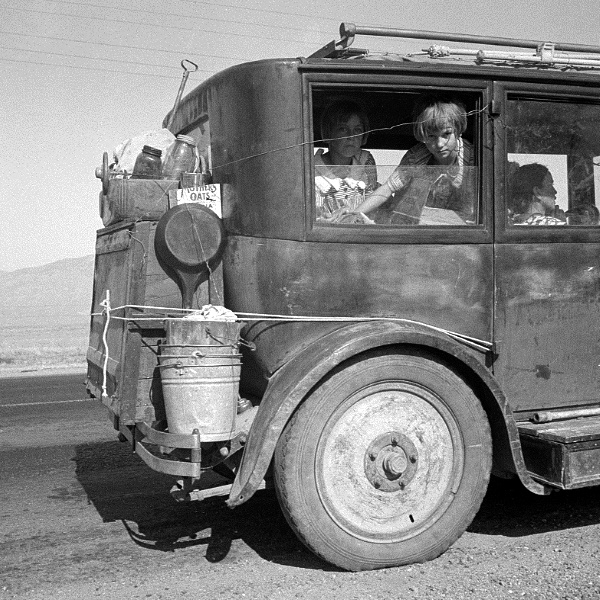 Refugees from Abilene, Tx Flee Drought in 1936
Children look out window as older sister or mother drives hoping to escape the drought.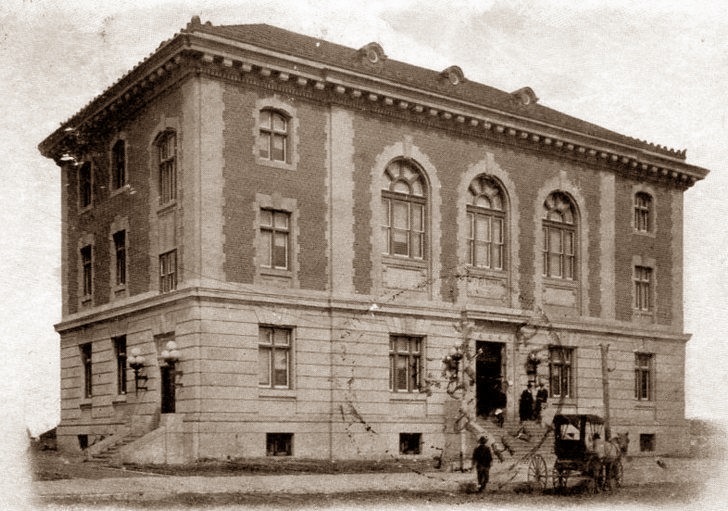 Federal Court House Abilene Texas 1906

Green Cumby, ex-slave, in Abilene Tx in 1937
After he was freed, former slave Green Cumby settled in Abilene Texas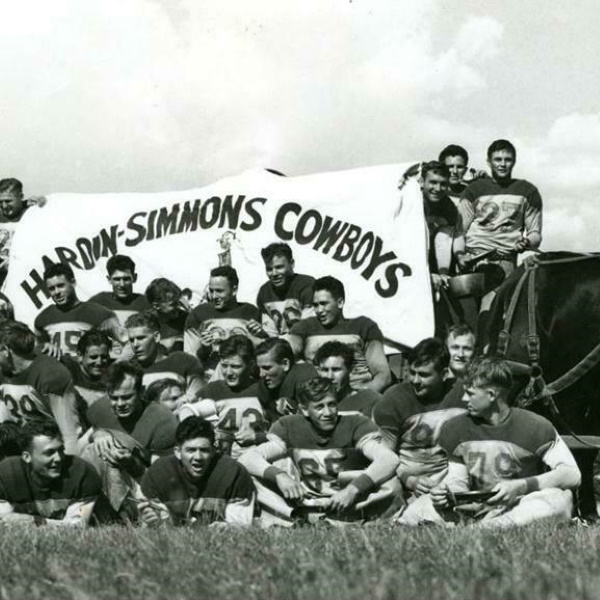 Hardin-Simmons Cowboys Football Team 1939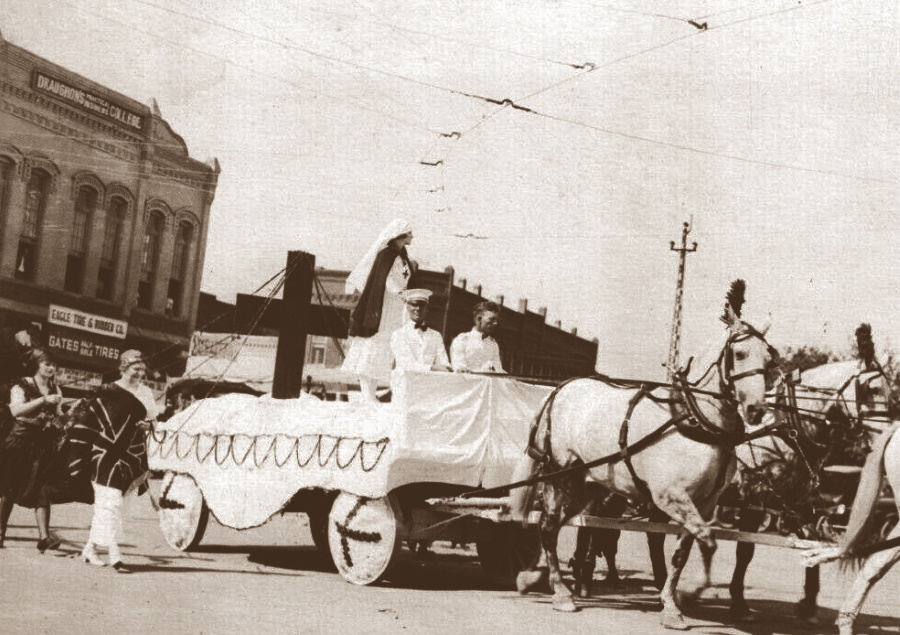 Horse Drawn Parade Float Abilene Texas 1910's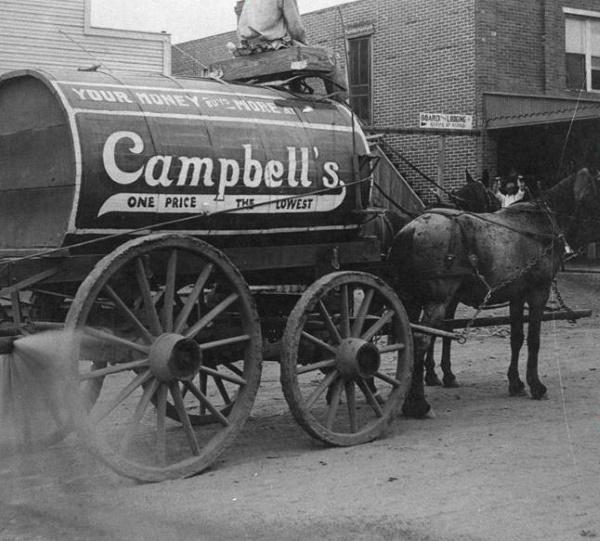 Horse Drawn Street Sprinkler Abilene c1900
Horse-drawn sprinkler wagon helps keep the dust down on the dirt streets of Abilene Texas in 1900. This one also serves as a moving billboard for the Campbell's Store.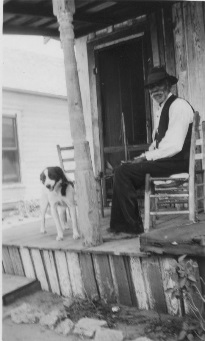 Former Slave John Barker in Abilene Tx 1937

McMurray College Abilene Texas 1927 Football Team
McMurray College Coach R M Medley with players Taylor, Osborn Park, Isaacs, Bowers, Tharp, Miller, Newton, Asst. Coach Pratt, Corbin, Roberts, Edwards, Brown, H V Hodges, Patterson, Mitchell, Hunt, Wharton, Hale and Pool in 1927.

McMurry College Abilene Texas 1924 Football Team
McMurry College Football Coach R. M. Medley with players Campbell, Hale, W. Hill, Fitzgerald, Farmer, Hunt, Bigby, Bowers, West, Young, McCandless, Brown, Donaldson, Peeples, Wood, Self, Newton, D. Hill, Ledbetter, Harkrider, Murphy, and Meader in 1924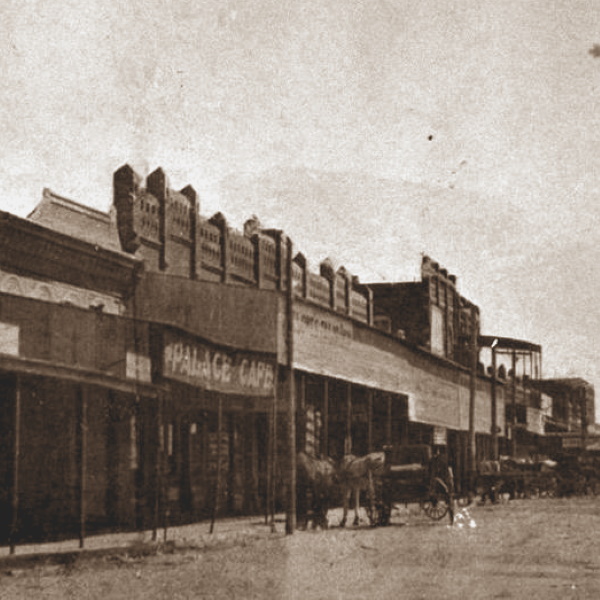 Palace Cafe Merkel Texas 1900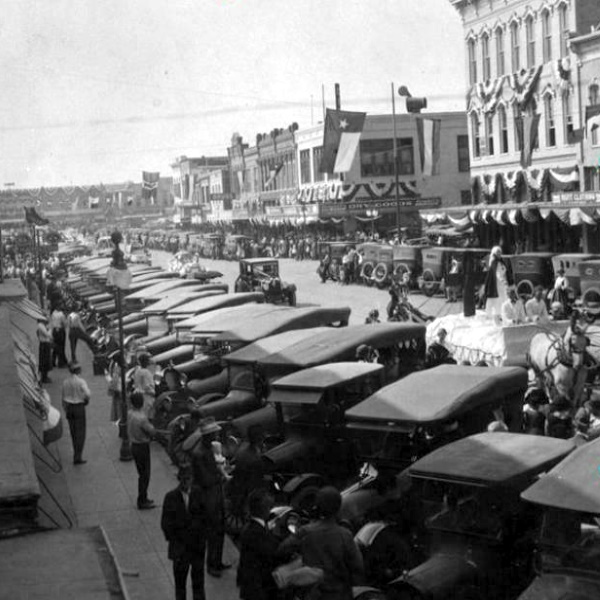 Pine Street Abilene Texas 1920
In 1920, cars and pedestrians lined Pine Street in Abilene Texas to watch the parade. Tap the image to see full size.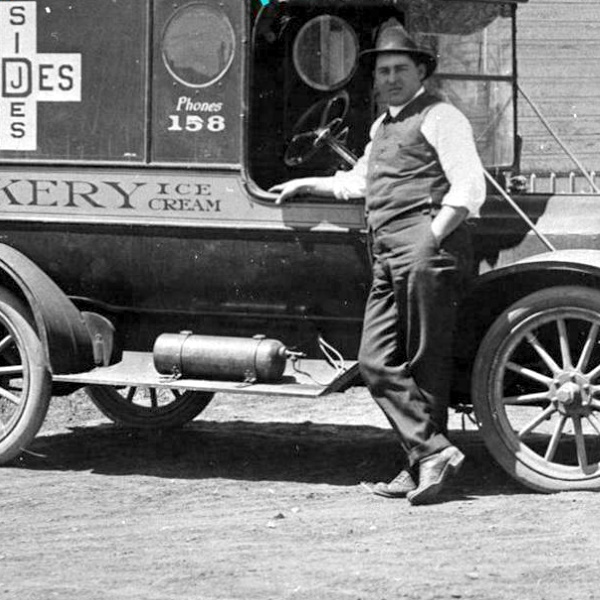 Sides Bakery and Ice Cream Truck 1930s
In the 1930s Jes Sides Posed with his customized Bakery and Ice Cream Truck in Abilene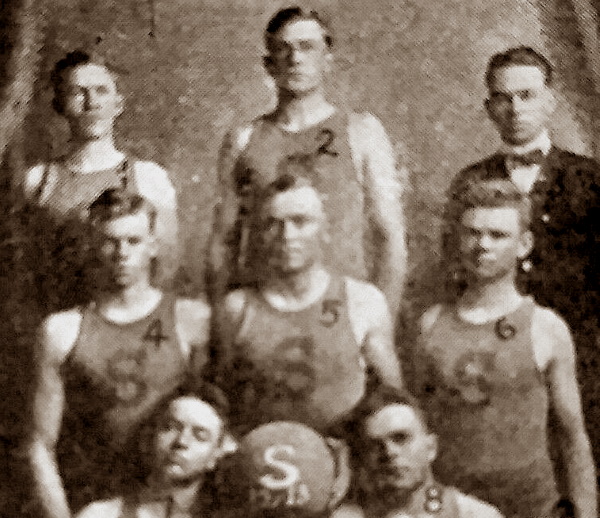 Simmons College Abilene Basketball Team 1912-1913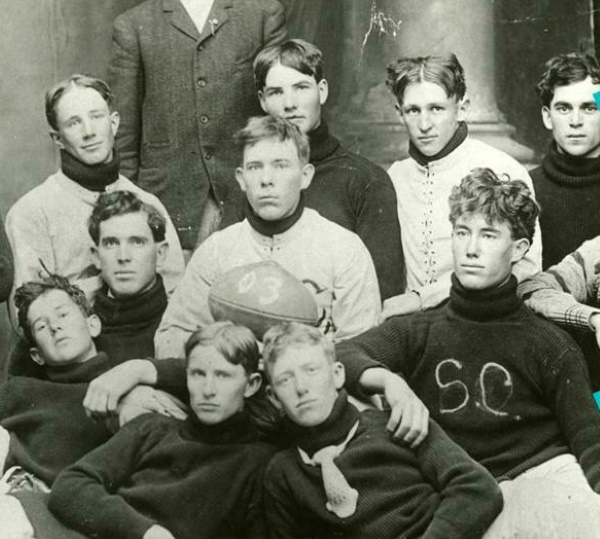 Simmons Cowboys Football Team 1903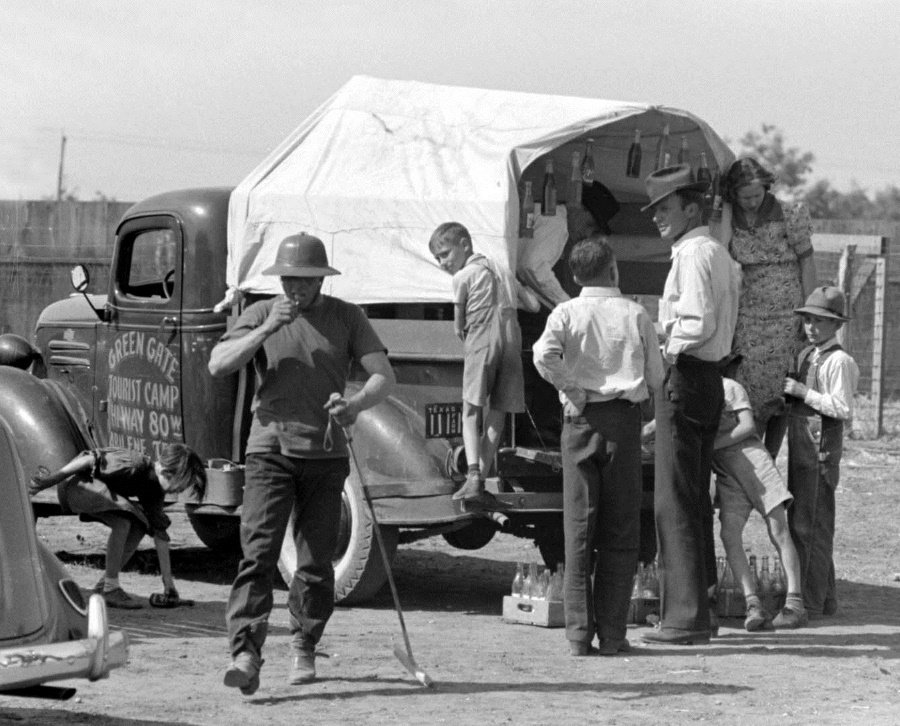 Soda Pop Truck at Abilene Polo Match in 1939
Green Gate Tourist Camp set up a soda pop stand from the back of a pickup truck at this 1939 polo match in Abilene Texas. Polo player garners attention from boys and men as he walks away.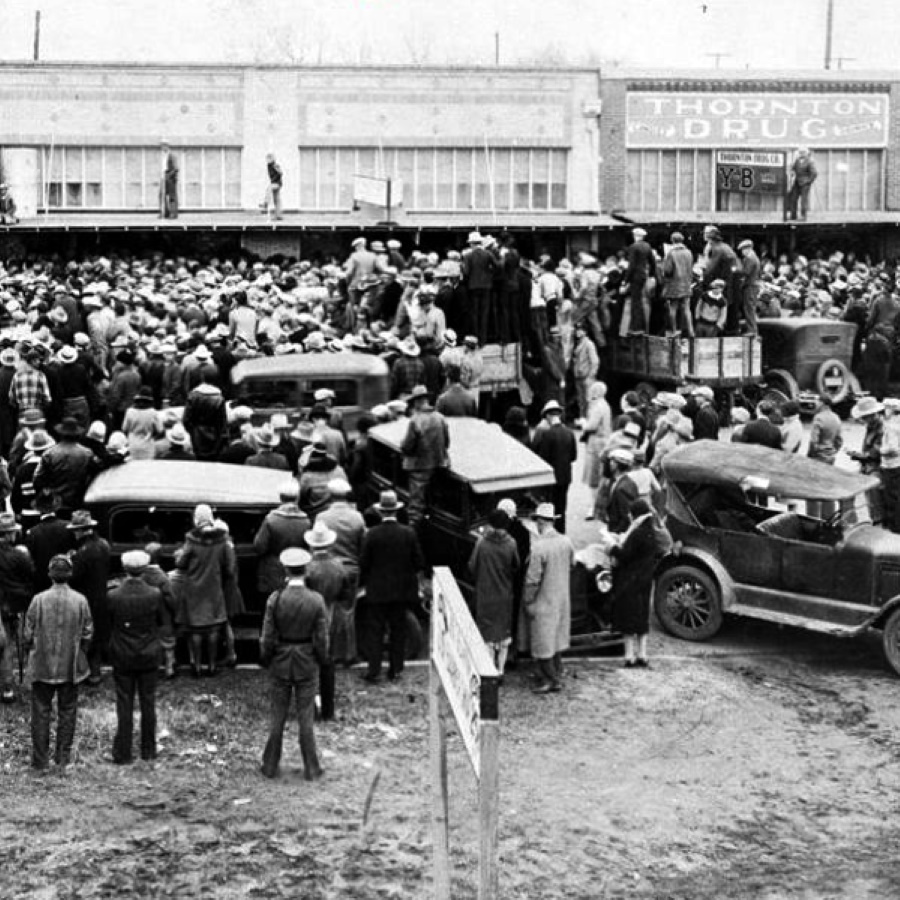 Thornton Drug Store Abilene Texas 1920s
Large crowd gathers in front of Thornton Drug Store in Abilene Texas in 1920. Men climbed on top of trucks and rooftops to get a glimpse of something.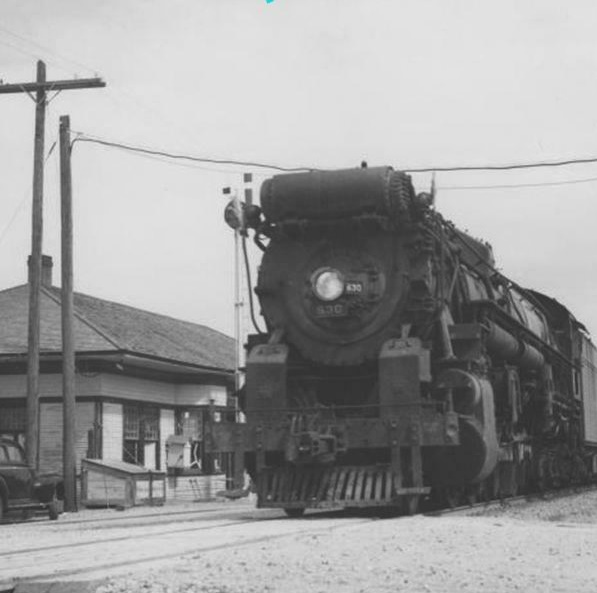 Trent Texas Railroad Station 1940
Train Arrives at Station in Trent Texas 1940
Resources:
Books about Taylor County People and Places
What's your Favorite Book about a Texas County, Town, Person or Place? Here's our best reads list County by County