Davick Services on Facebook
True Stories of Amazing People and Places in Texas
Life in Swisher County Texas 1850 - 1950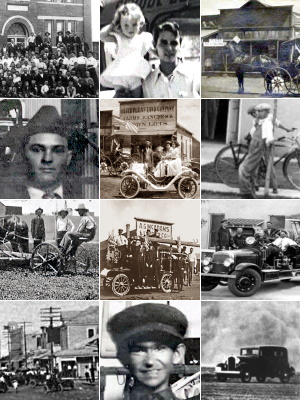 Swisher County, Texas from 1850 to 1950 as pictured in archived government photographs, vintage postcards, old school yearbooks and newspapers. This was life in Texas as our parents, grandparents and ancestors saw it.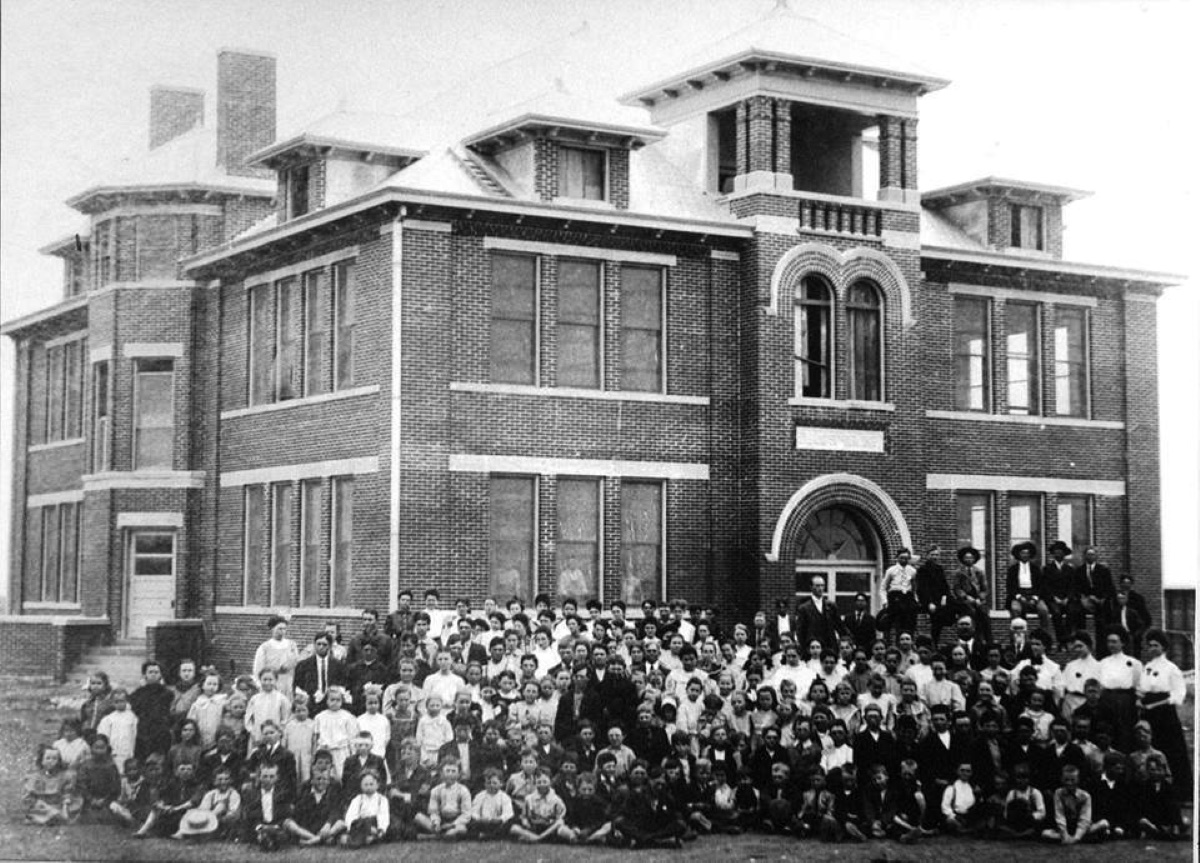 Tulia Public School 1907
In 1907 staff and students turned out for this amazing old class photo of the Tulia Texas School District.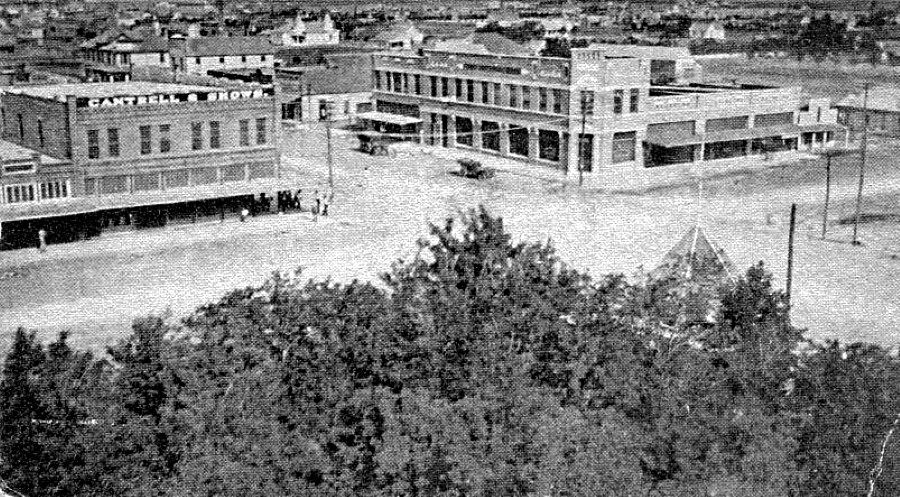 Northwest Corner of Square in Tulia in 1918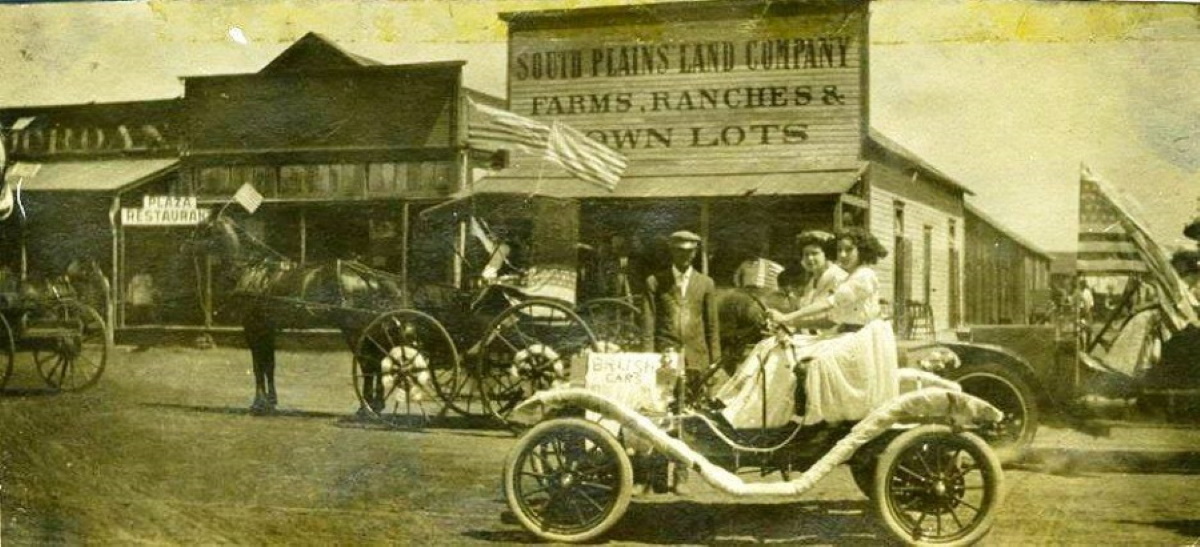 Patriotic Parade in Tulia Texas in 1909
In July 1909 decorated early cars and horse drawn wagons paraded on the dirt streets of Tulia Texas past the South Plains Land Company and the Plaza Restaurant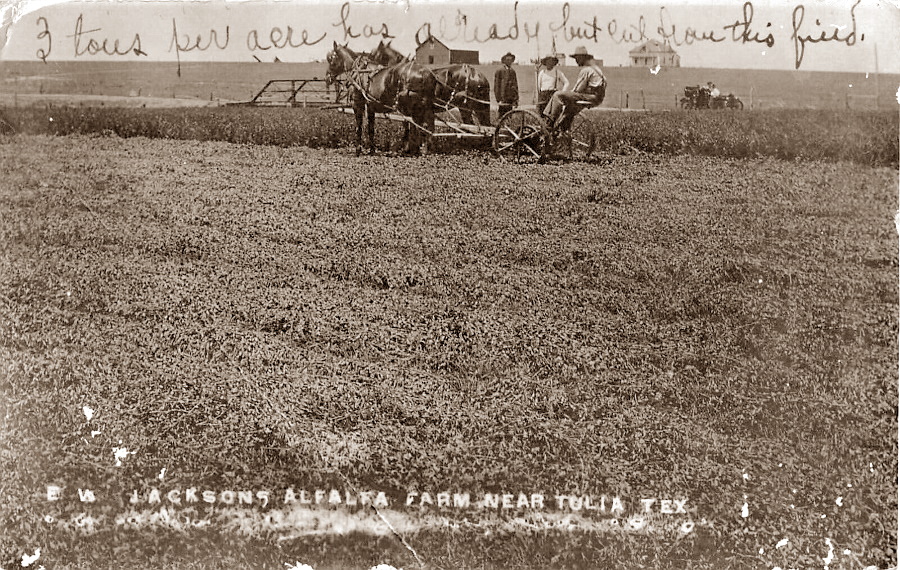 EW Jackson's Alfalfa Farm Near Tulia in 1909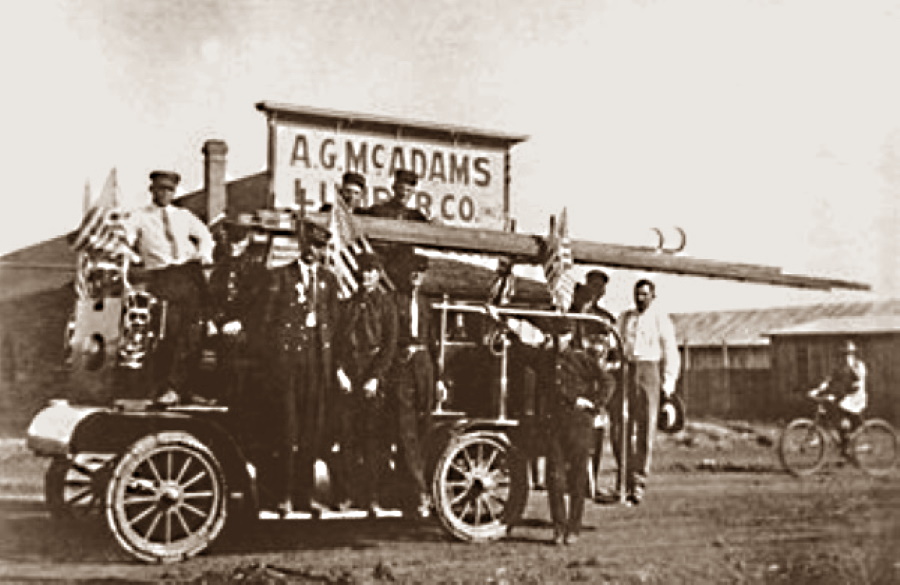 Tulia's First Fire Truck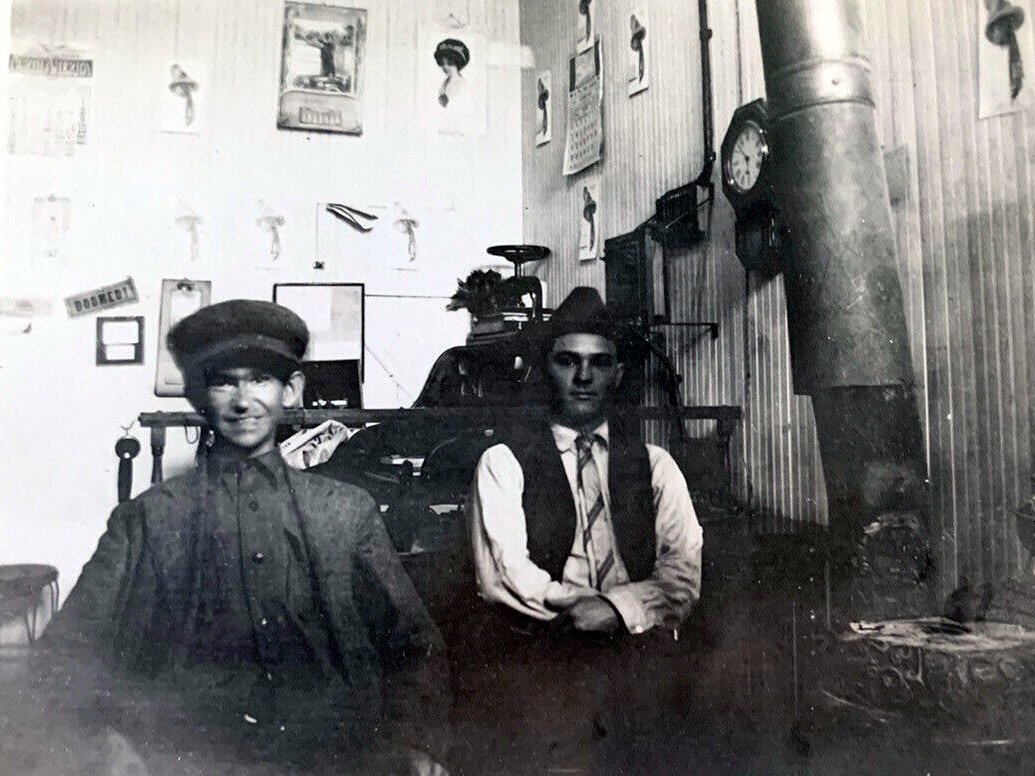 Two
Men in Their Print Shop 1910ís Tulia
Sometime in the 1910s at 7 o'clock, two men posed for this remarkably well defined photo inside their print shop in Tulia Texas. Behind them is their book press and examples of their work pinned to the wall.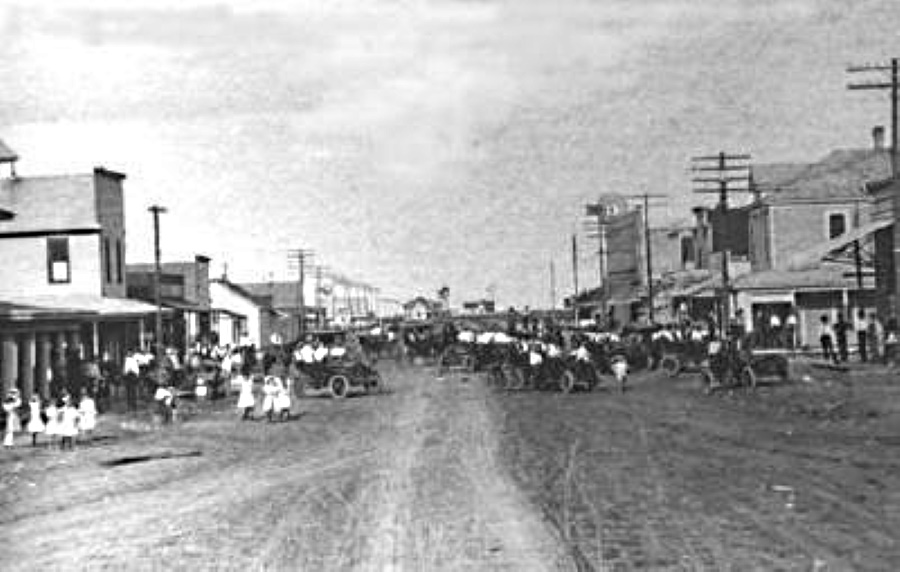 Downtown Tulia in 1910s
Downtown Tulia Texas was a busy place when this photo of was taken showing well dressed people and Model T cars on the dirt street.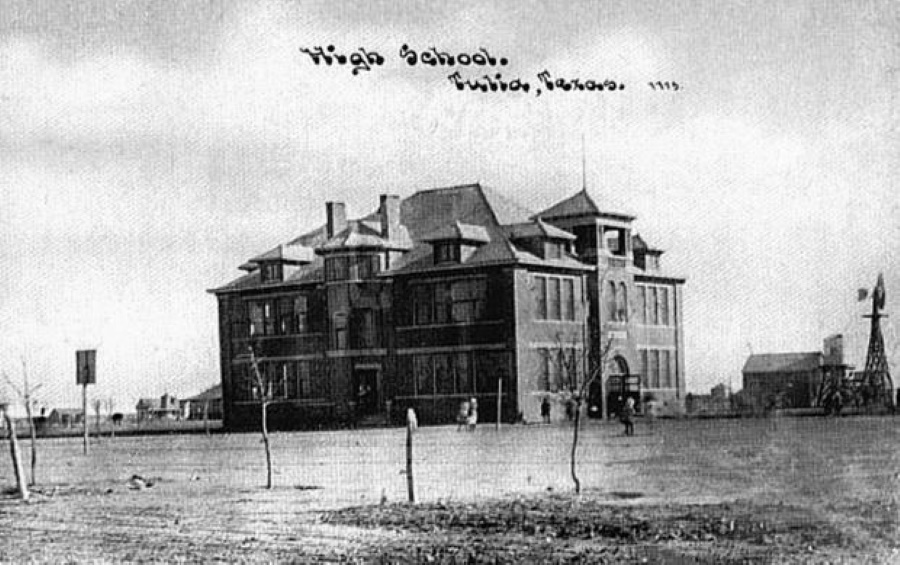 Tulia High School in 1915
Large photograph of the Tulia High School with students walking on the grounds and windmill and tank that supplied water for the facility.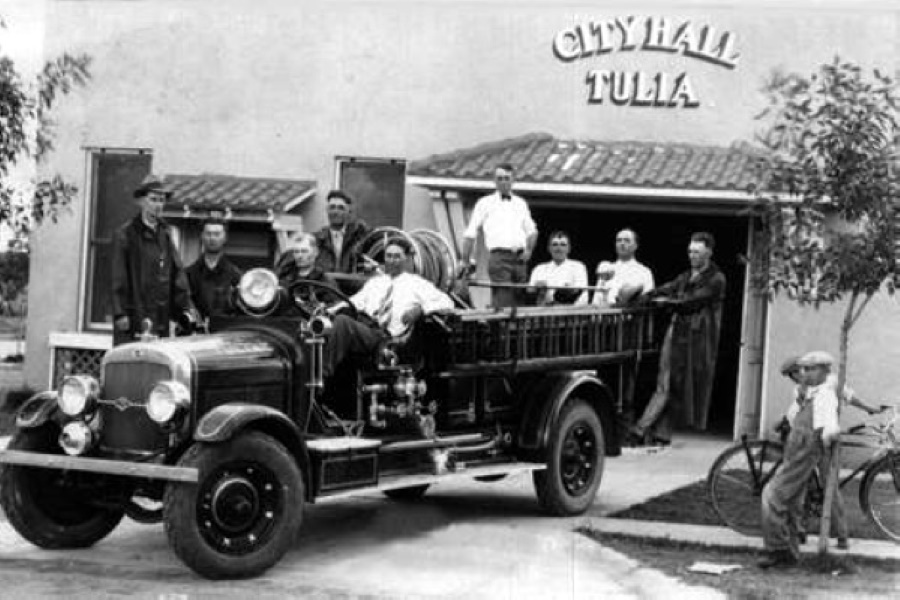 Tulia Fire Department in 1930s
Some time in the 1930s, firemen and a couple of admiring young boys posed in front of City Hall with their fire truck in Tulia for this wonderful capture of the history of Tulia Texas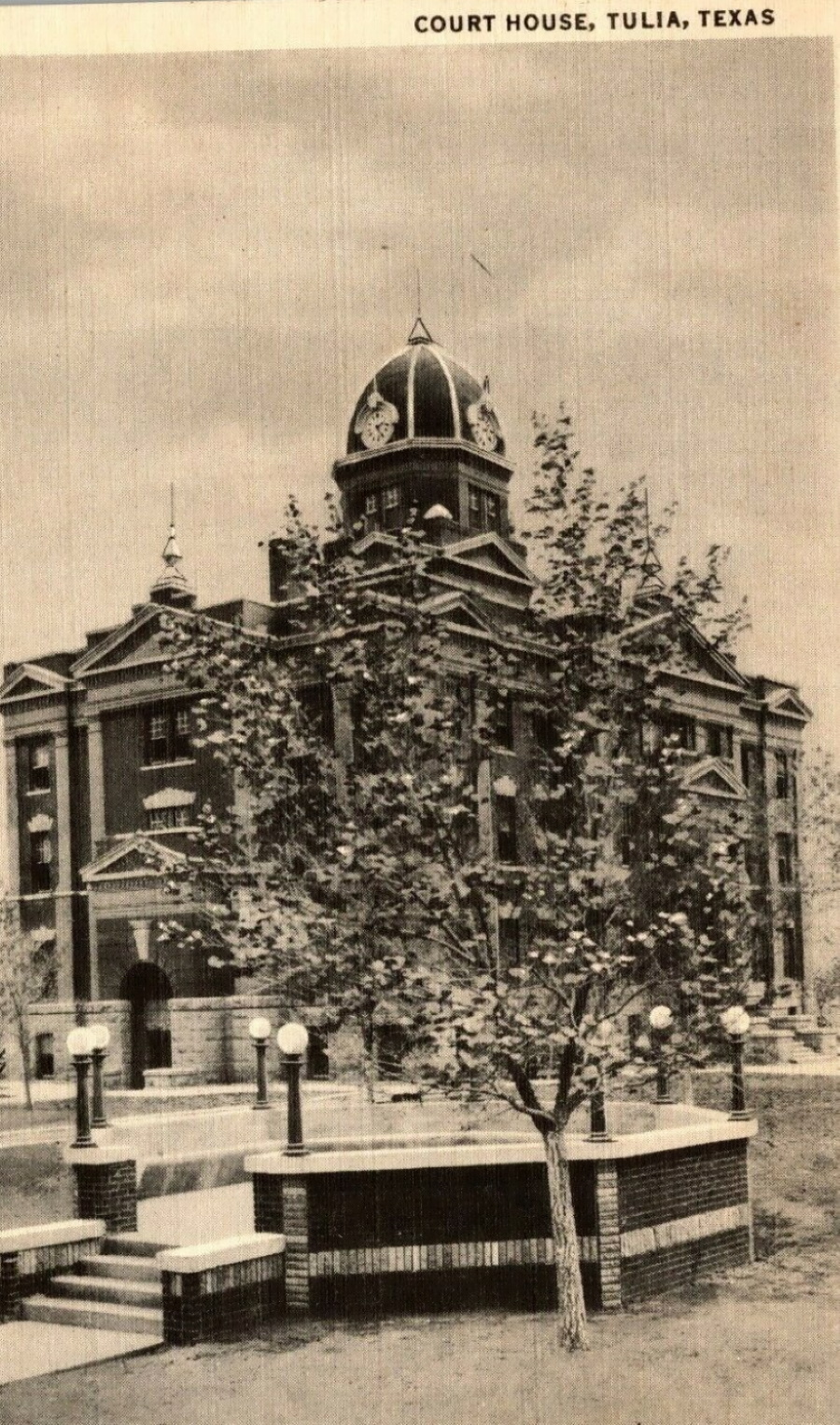 Tulia Courthouse Postcard in 1933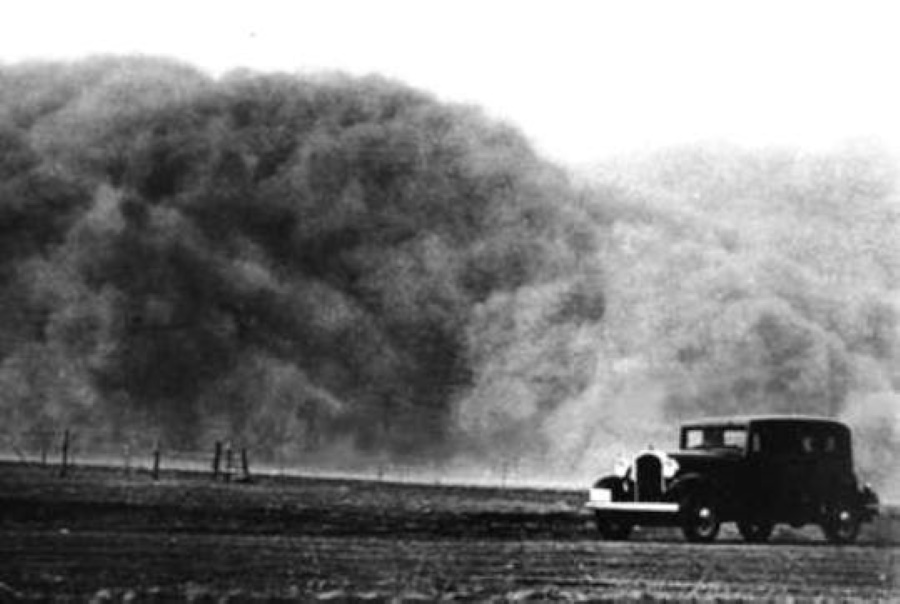 Dust Storm in Swisher County in 1935
In 1935 a family tries to flee the inevitable onslaught of a sand storm near Tulia Texas before it overtakes their car.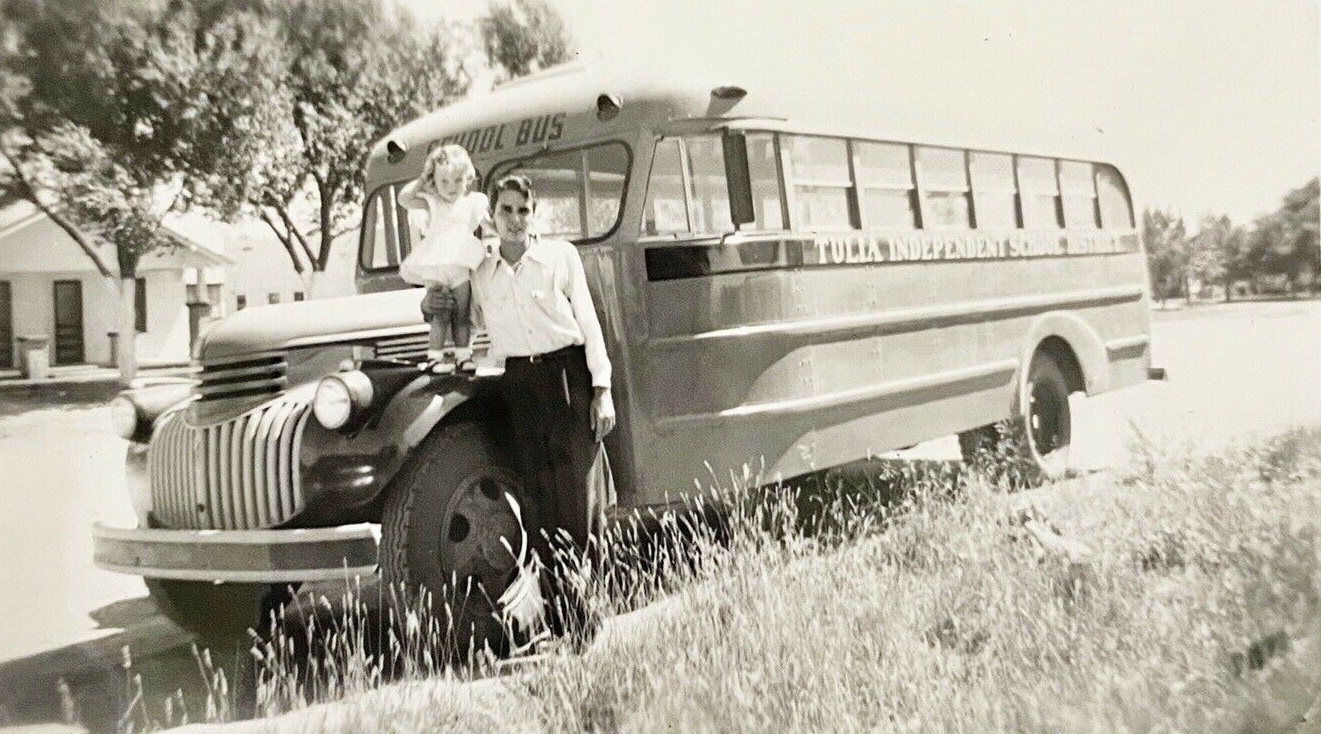 1947 School Bus in Tulia Texas
Great old photo of a man and his daughter posing in front of a school bus parked in front of his home in Tulia Texas in 1947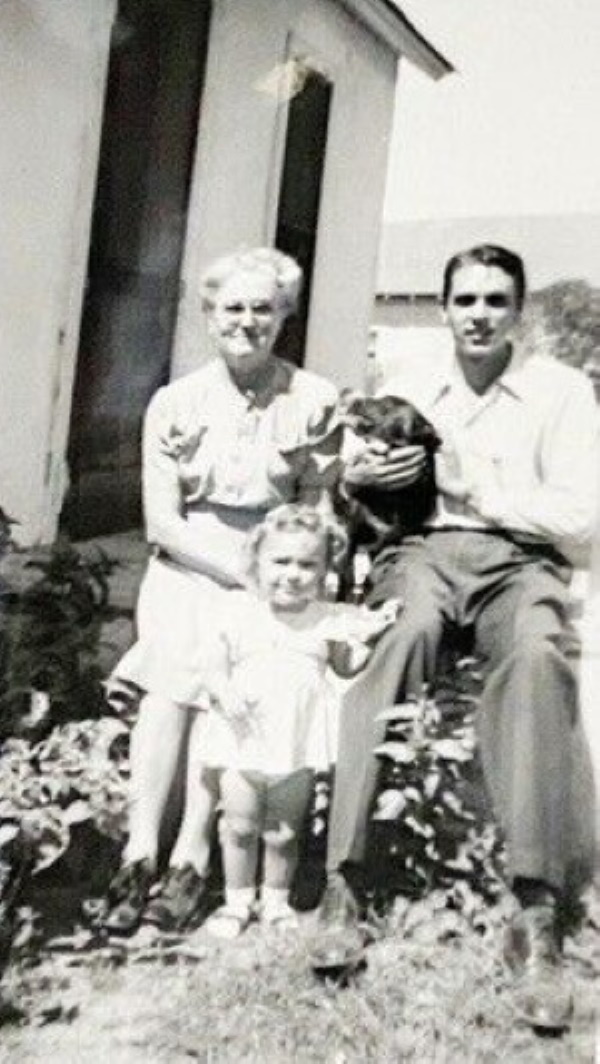 Tulia Family at Home September 1947
In 1947 a man, his mother, little girl and family dog posed on their front porch in Tulia Texas.
Resources: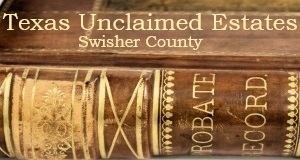 These deceased residents of Swisher County Texas left a total $14,654 in Unclaimed Money for their heirs. Know the Heirs? Please Share or Tag your Family and Friends from Tulia, Kress and Happy Texas to let them know they can collect it from the Texas Comptroller's Office . . . see the list
Books about Swisher County People and Places
What's your Favorite Book about a Texas County, Town, Person or Place? Here's our best reads list County by County