Davick Services on Facebook
True Stories of Amazing People and Places in Texas
Life in Hutchinson County Texas 1850 - 1950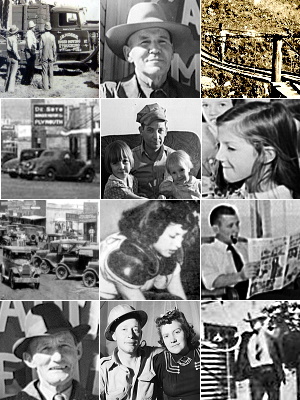 Hutchinson County, Texas from 1850 to 1950 as pictured in archived government photographs, vintage postcards, old school yearbooks and newspapers. This was life in Texas as our parents, grandparents and ancestors saw it.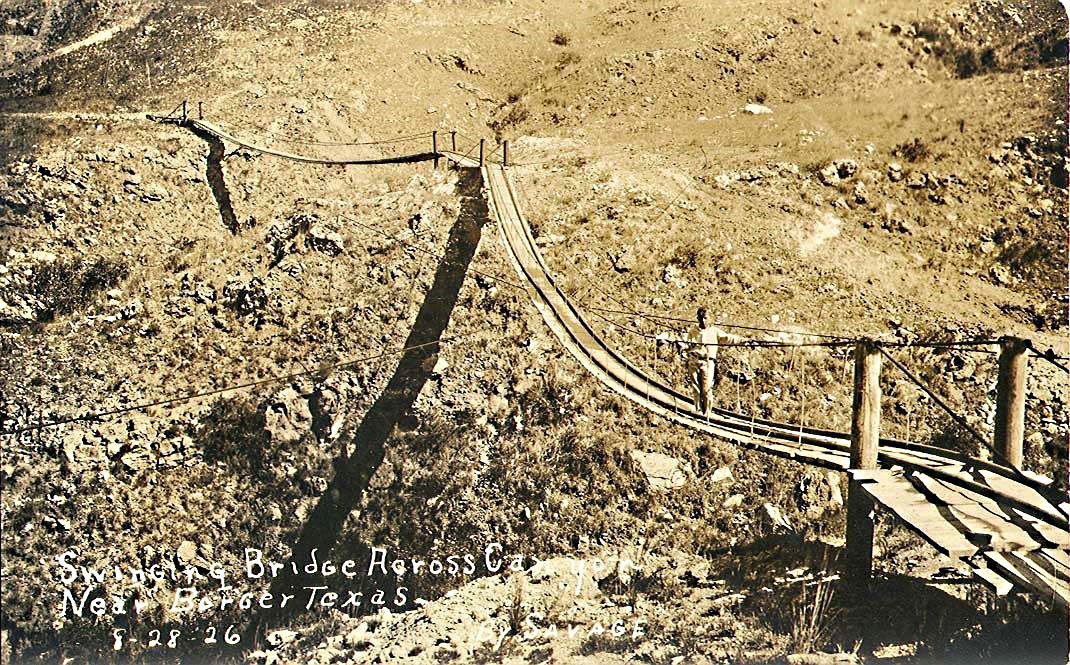 Swinging Bridge Near Borger
When you think of the Texas Panhandle you may not think of deep canyons where a swinging rope bridge would ever be needed but this amazing photo from August 28 1926 shows a boy walking across a swinging bridge near Borger Texas . . . see it full size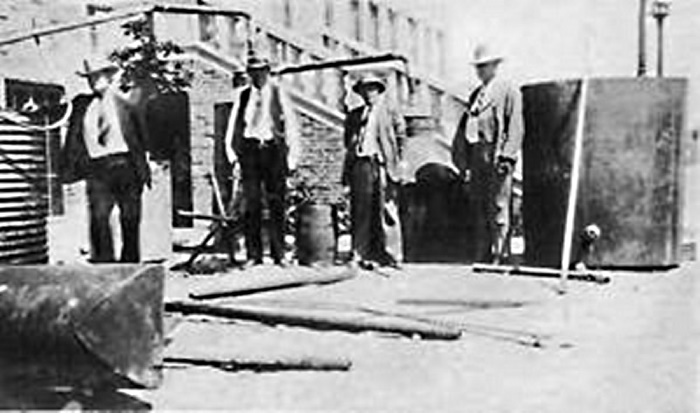 Confiscated Moonshine Still in Stinett in 1919
In 1919 lawmen confiscated a large moonshine still in Stinett Texas and a newspaper captured this great old photo of the prohibition era in Hutchinson County . . ,. see full size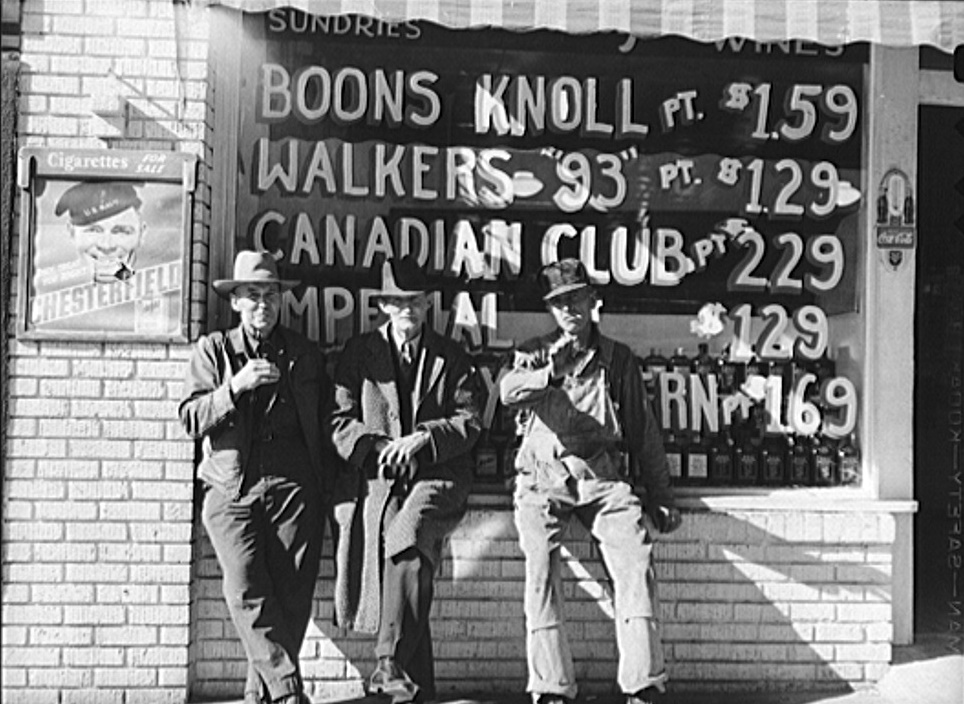 Men at a Liquor Store in 1942
In 1942 three men were caught in front of a liquor store. One of the men seems to be raising his hand in protest of the photographer taking this photo. The sign behind them offers pints of Boons Knoll for $1.59, Walkers 93 for $1.29 a pint. Canadian Club for 2.29 and Imperial for $.1.29. See this crystal clear image full size.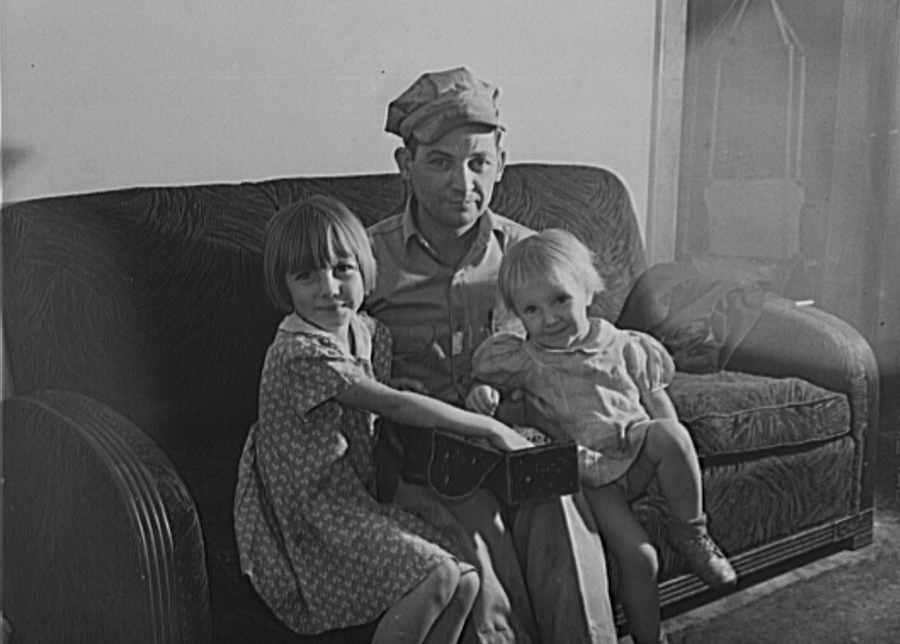 Borger Refinery Worker With Children
In 1948 a refinery worker posed with his two little girls at their home in Borger Texas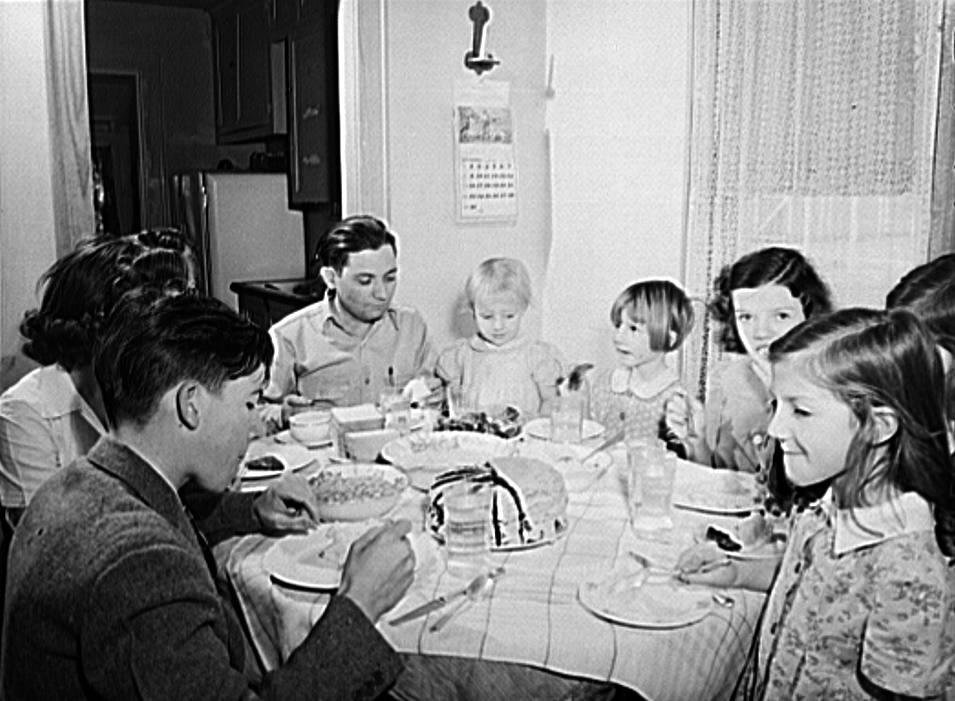 Borger Family Meal in 1942
In 1948 a family of eight in Borger Texas sets down to enjoy a meal that includes a large cake.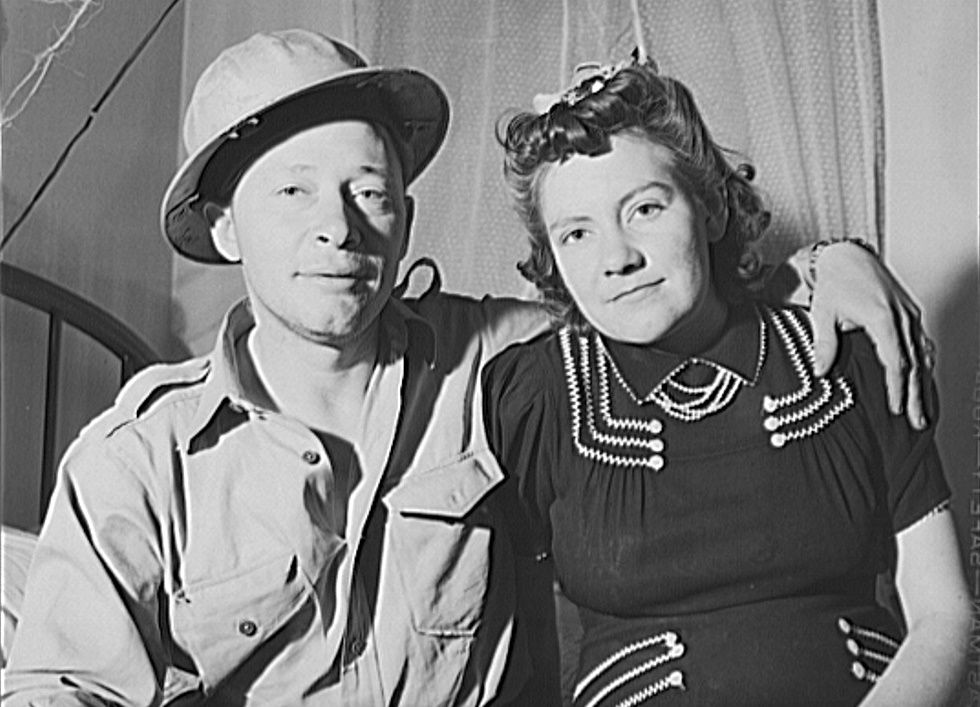 Borger Oil Field Roughneck and Wife 1942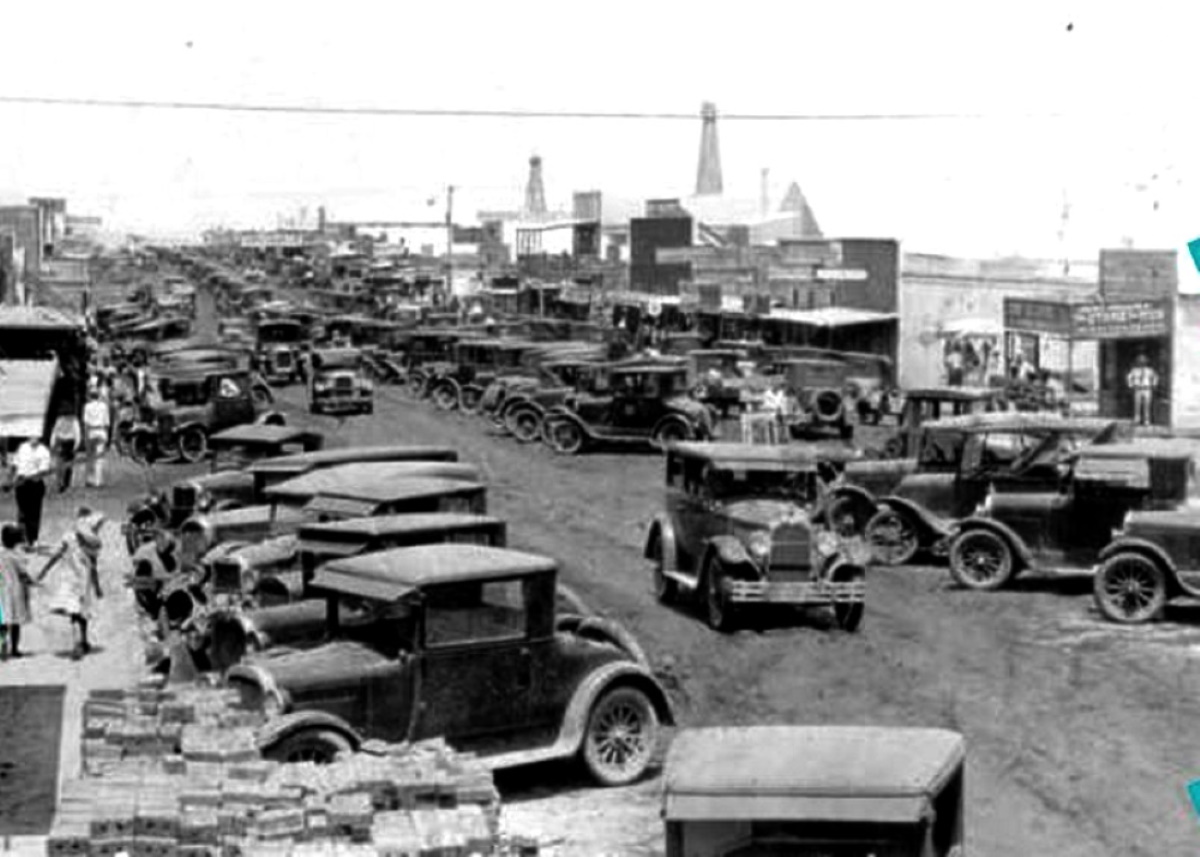 Borger Texas Main Street on a Busy Day in 1920
In 1920 cars crowded this wide dirt street in Borger Texas in this large, detailed photo . . . tap to see full size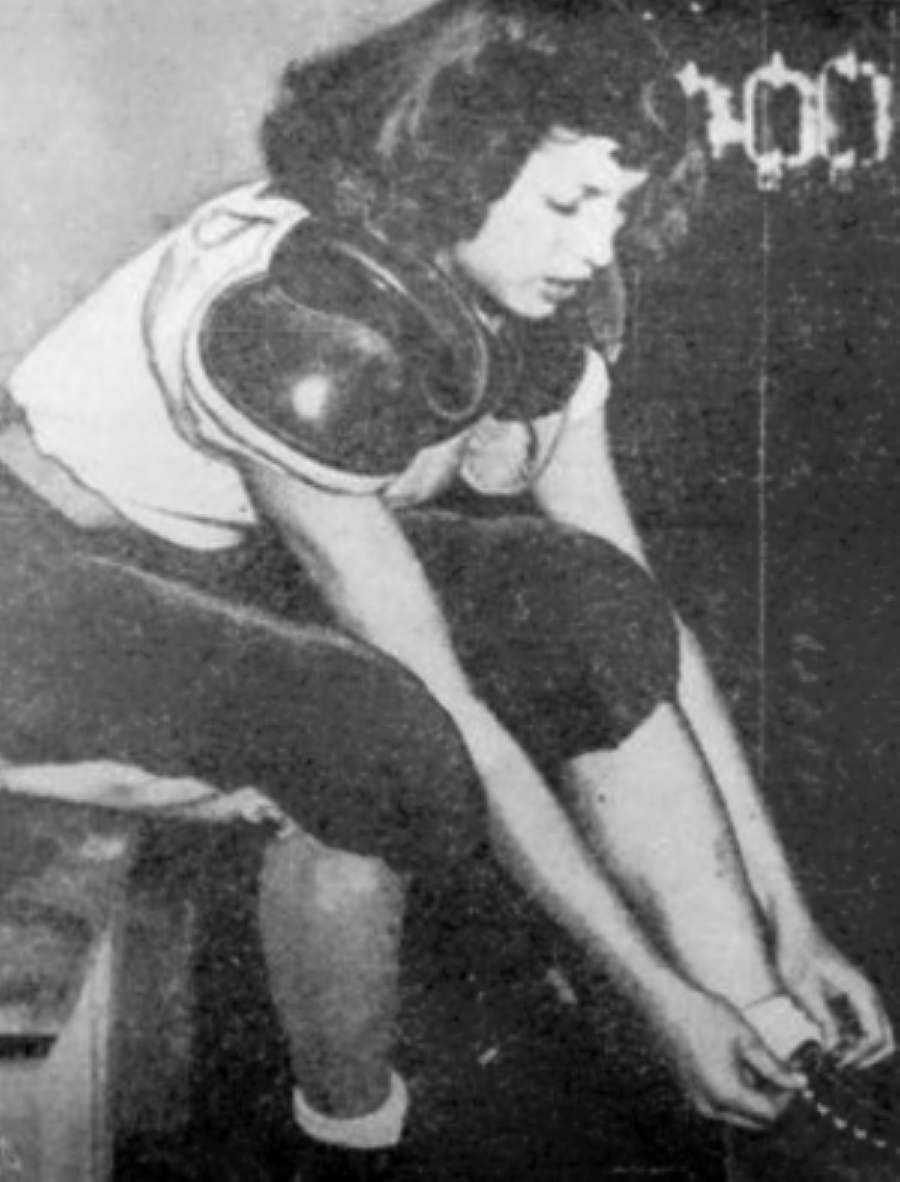 Frankie Groves, First Girl to Play High School Football
In this amazing old photo 16-year-old Frankie Groves, the first girl to play High School Football in Texas suits up to play for Stinnett Texas in 1947. It was on a frigid November 14 against arch-rival Groom High and against the wishes of many in her own hometown, that Frankie Groves became the first girl to play high school football in the State of Texas . . .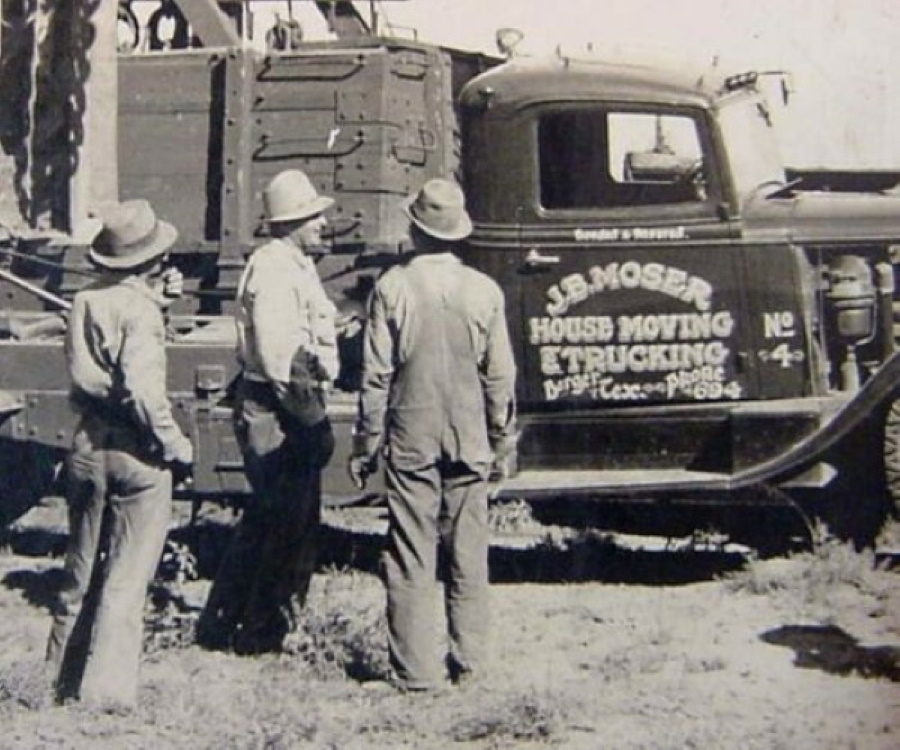 J.B. Moser House Moving & Trucking Borger 1930s
Three men stand in front of the J.B. Moser truck number 4 in 1930s. Sign on truck door says phone number is 684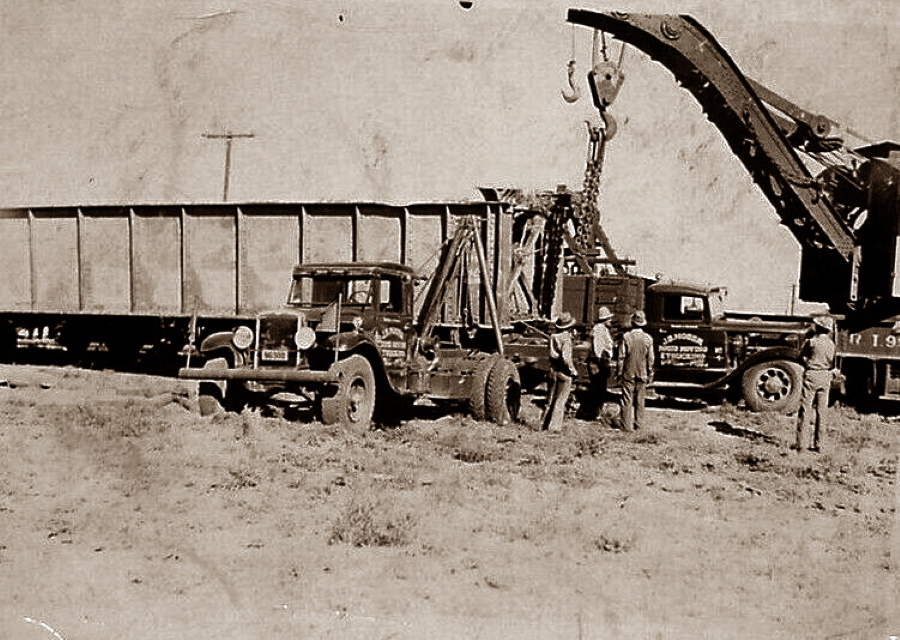 Trucking Crane in Hutchinson County Texas in 1930s.

Sometime in the 1930s near Borger a large crane was brought in to lift a heavy load for the J.B. Moser House Moving and Trucking Company.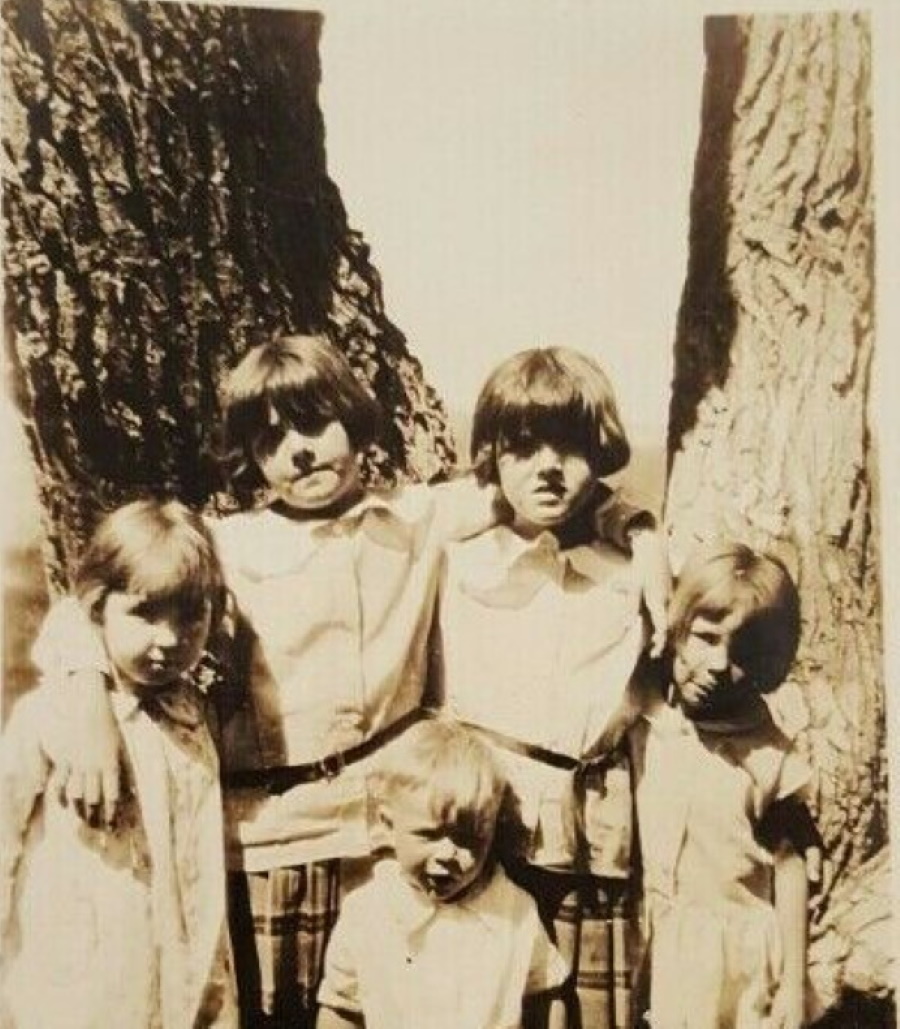 Five Children in Borger Texas in 1930s
Anyone recognize these children from Borger Texas in the 1930s? The two oldest girls may be twins as they are dressed in identical skirts.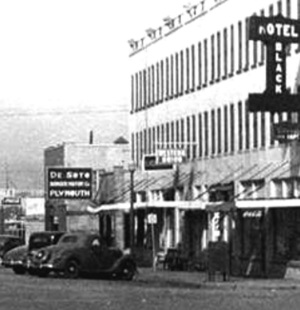 Borger Texas Main Street in 1938
Wide angle view of Main Street in Borger in 1938 showing the De Soto Dealership, Hotel Black, Drug Store and more. Picture shown here is cropped. Tap the image to see both sides of the street
Resources:
Books about Hutchinson County People and Places
What's your Favorite Book about a Texas County, Town, Person or Place? Here's our best reads list County by County