Look Who's Talking about Texas History
Davick Services recommends the Facebook Group "West Texas History & Memories" for history, famous people, old photos, stories, unclaimed estates and genealogy of the Western Half of Texas . . . Check it out and join the conversation
Life in Garza County Texas 1850 - 1950

Garza County, Texas from 1850 to 1950 as pictured in archived government photographs, vintage postcards, old school yearbooks and newspapers. This was life in Texas as our parents, grandparents and ancestors saw it.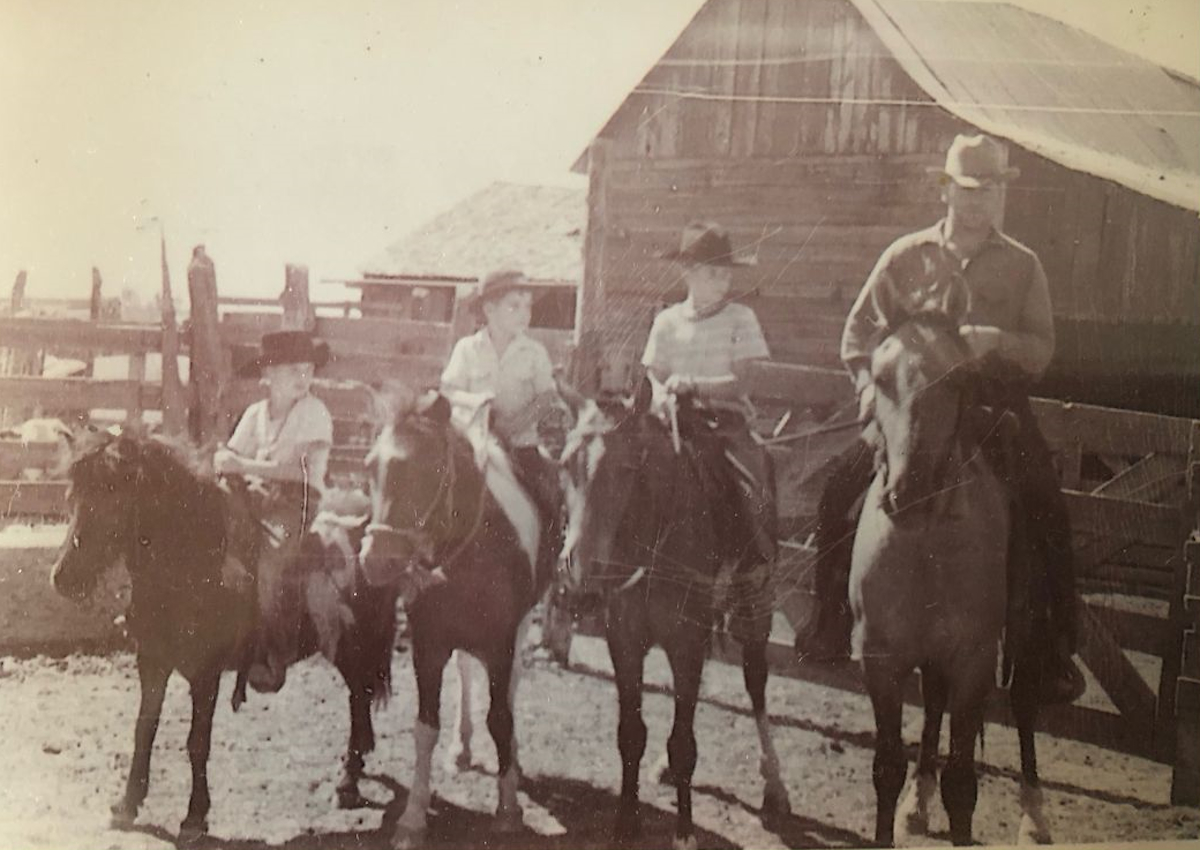 Charlie Bird Sr. and Boys in Post Texas 1940
In 1940 Charlie Bird Sr. and his boys mounted their horses and posed for this huge very nice old photo in Post Texas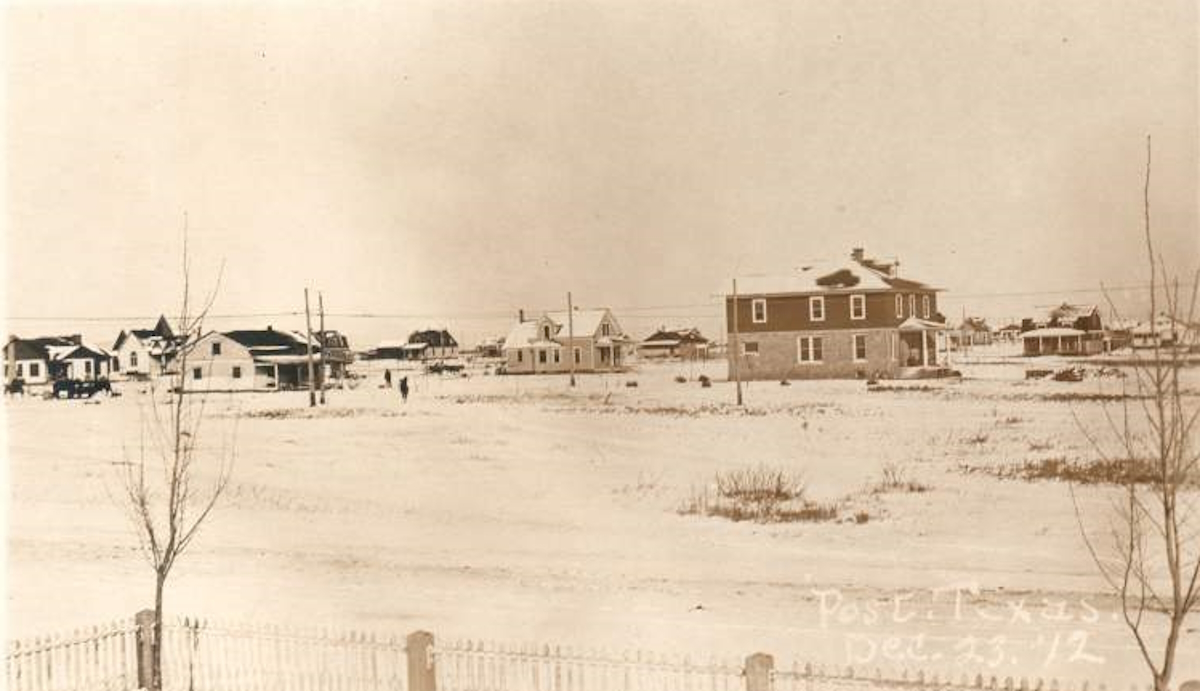 Snowy Day in Post Texas
On December 23, 1912 Post Texas had a bit of snow that was captured by an unknown photographer.
C.W. Post's Home in Post Texas
In 1920 Cereal magnate C.W. Post set up residence in the town he designed and founded Post, Texas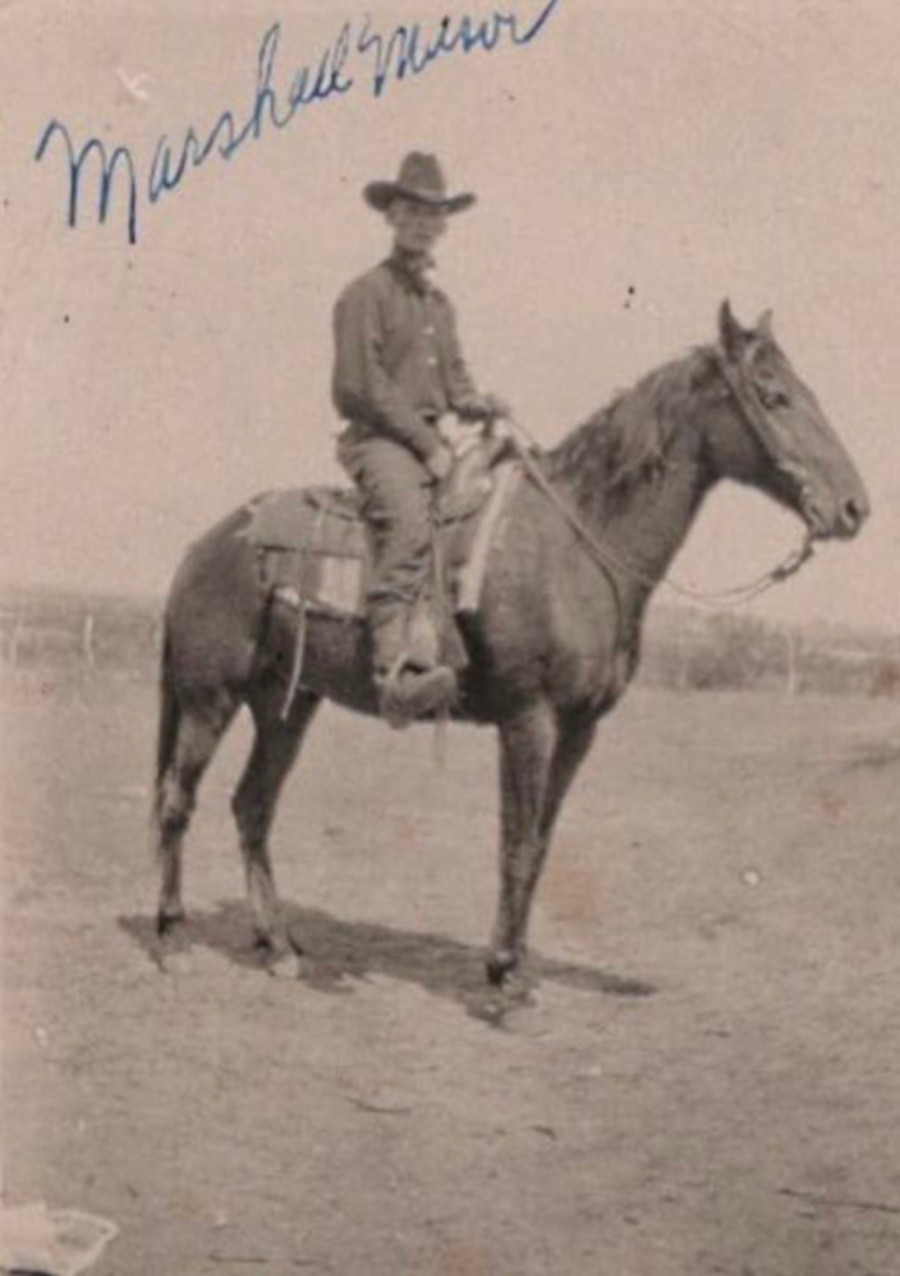 Marshall Mason on his horse 1916
In 1916 Marshall Mason posed with his horse in Post Texas for this wonderful old photo. The Mason's were early pioneers of Garza county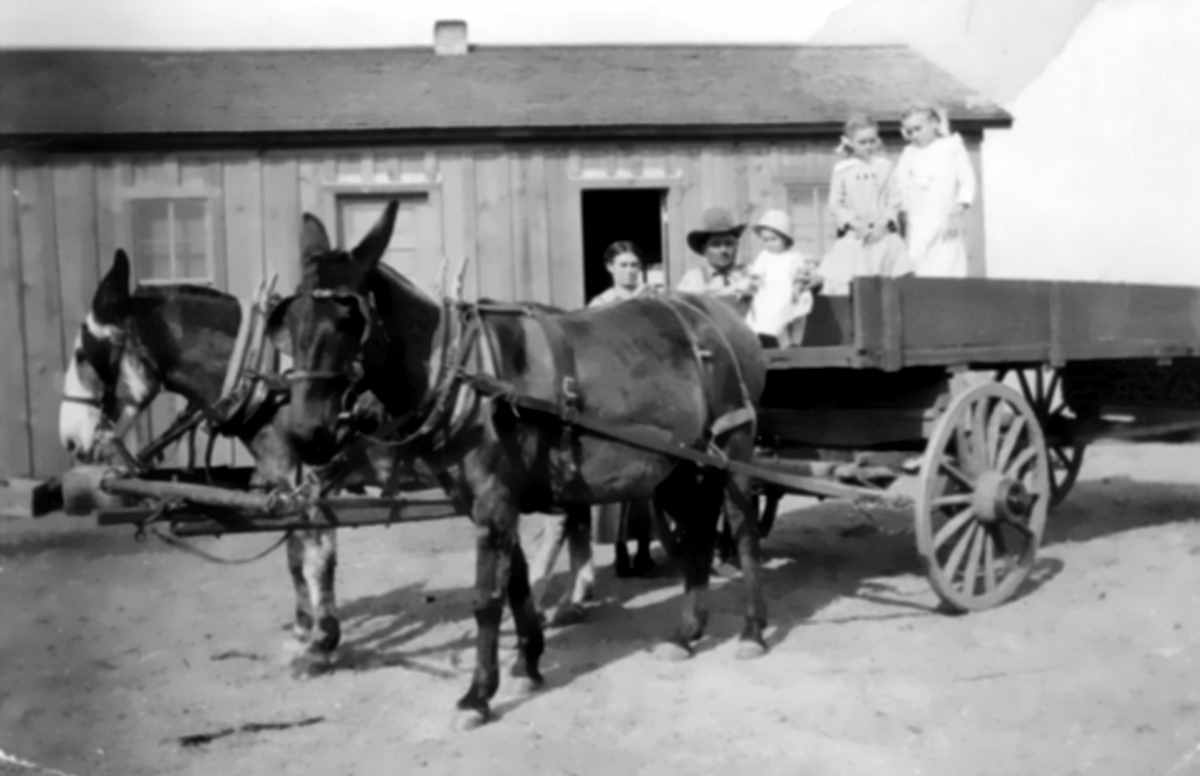 Walter Frank Fenton & Family in 1920 Post
In 1920 in Post Texas the Fenton family posed with their three girls in Walter's mule-drawn freight wagon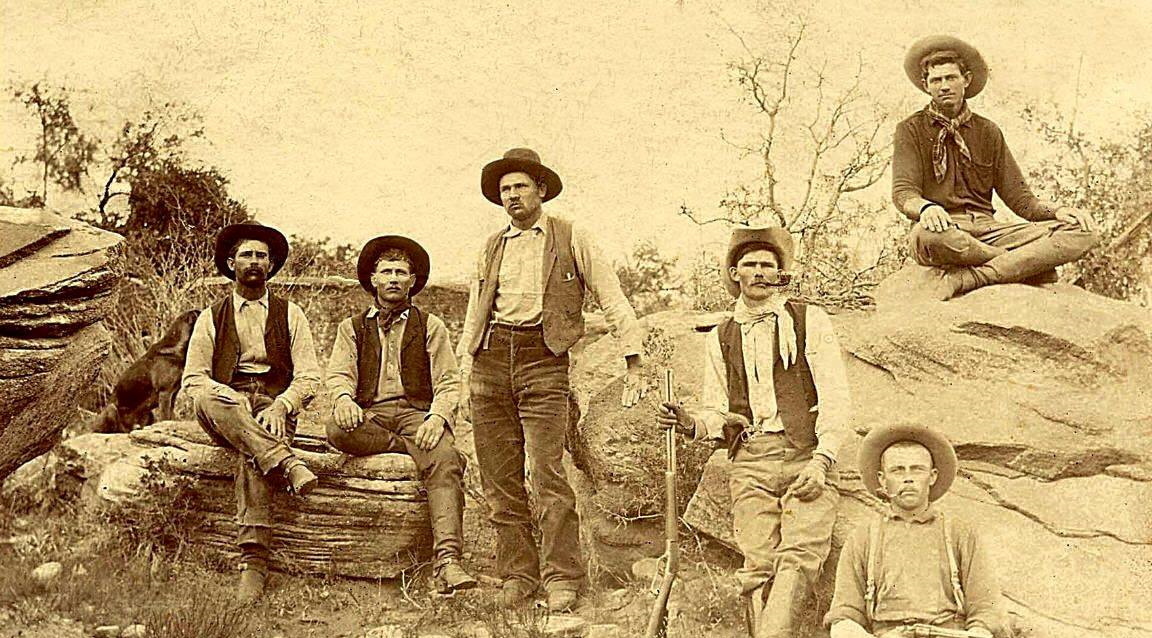 OS Ranch Cowboys near Post Texas in 1888
Shown left to Right: Oscar Kelly, Joe Smith, Bud Boren, Hal McCarty, F. E. (Bud) Marable and Willie Williams ... see full size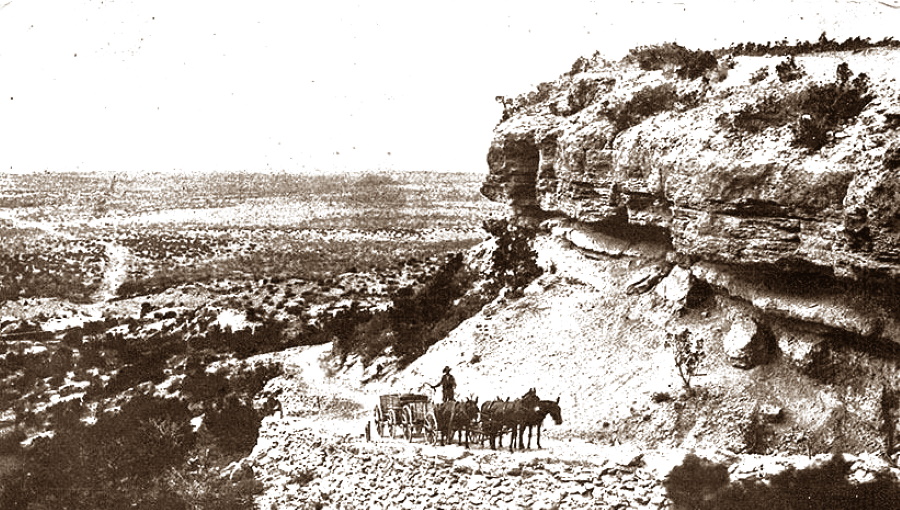 Road Out of Post City Texas in 1910
Four mule Team pulls two wagon up treacherous road out of Post City Texas in 1910 ... see it full size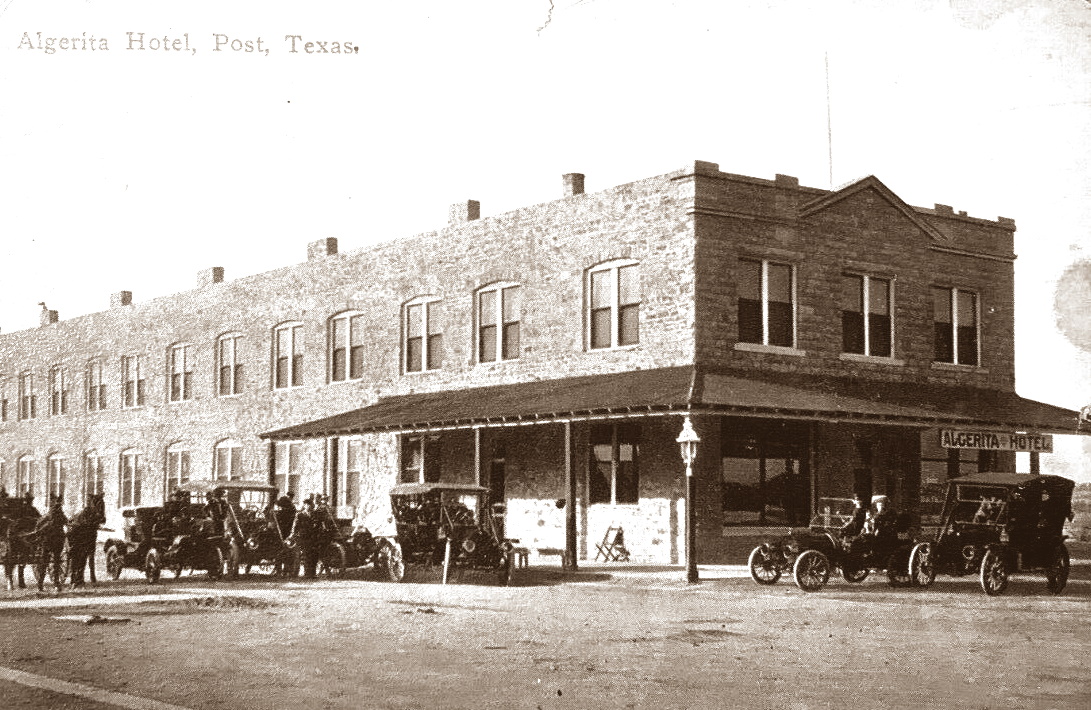 Algerita Hotel in Post Texas in 1913
Guests driving early cars arrive on dirt street at the Algerita Hotel in Post Texas in 1913 ... view full size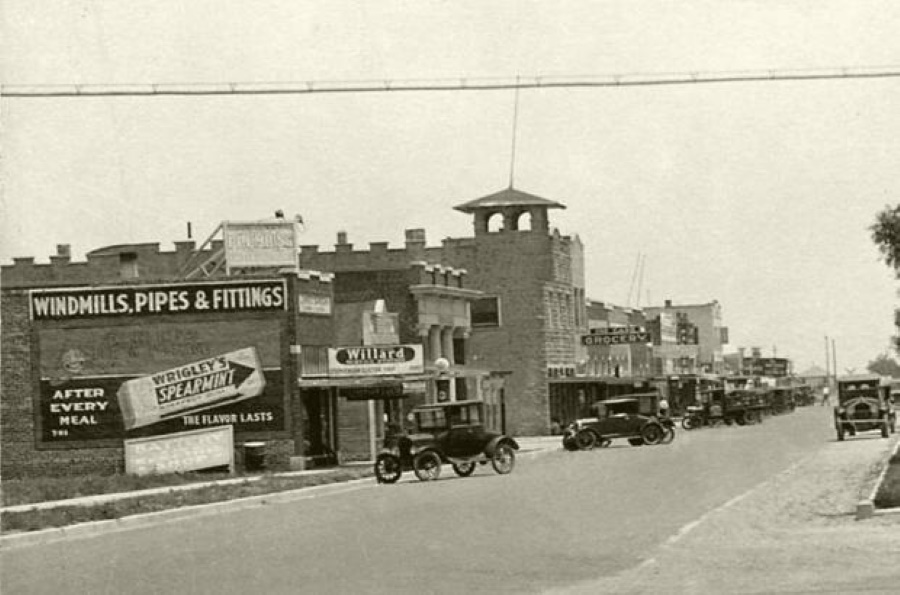 Downtown Post Texas in 1920s
Model T trucks and cars line the street in front of Willard Hardware, Lake Grocery and a huge sign advertising Wrigley's Spearmint Gum, Windmills, pipes and fittings in this huge old photo of Post Texas in the 1920s ... see full size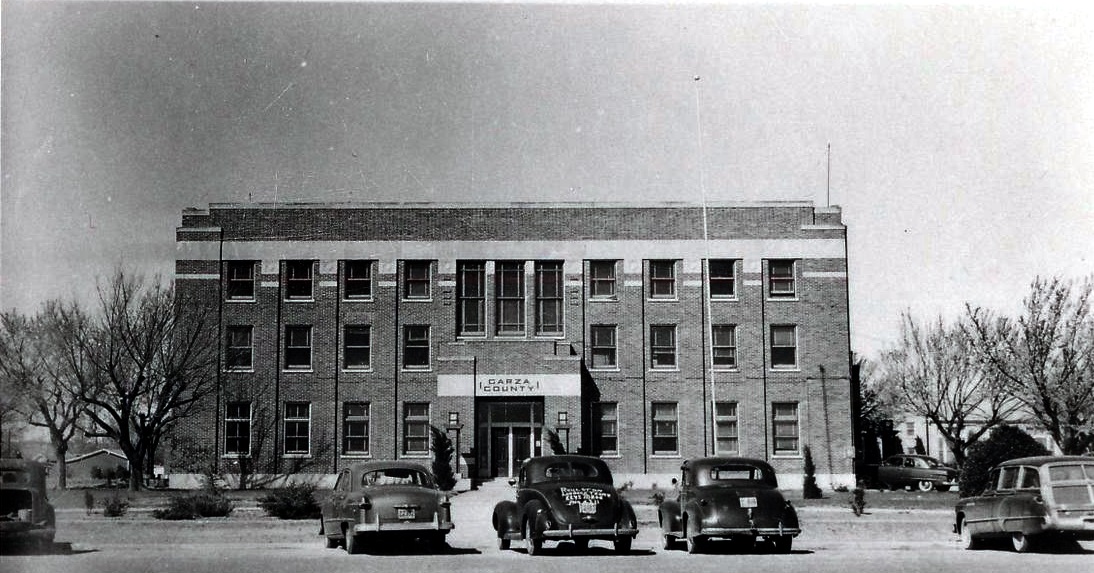 Garza County Courthouse 1940s
Garza County Courthouse in the 1940s showing period cars, woody station wagon and one with sign on trunk.... Look closer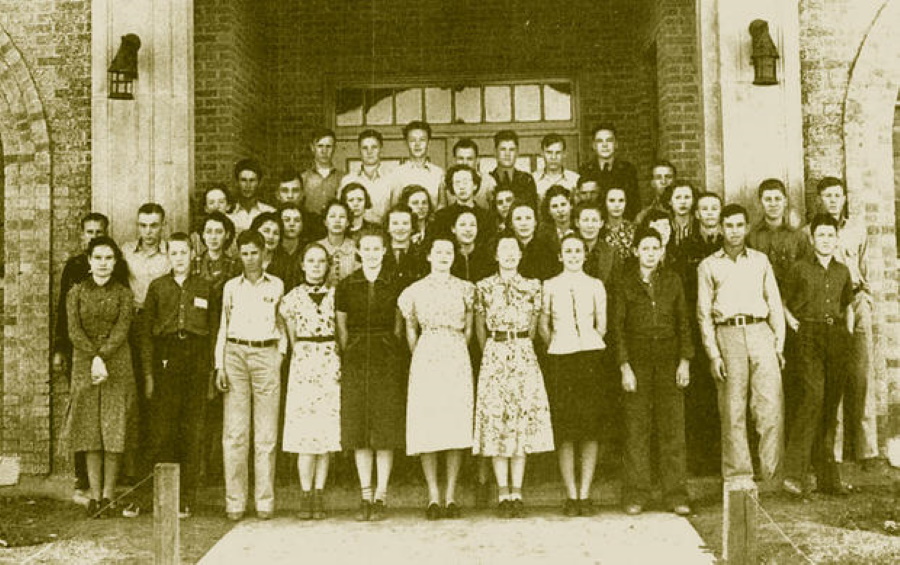 Post High School Sophomore Class 1938
In 1938, sophomores at Post High School posed for this photo two years before they graduate in 1940 See anyone you know? Look closer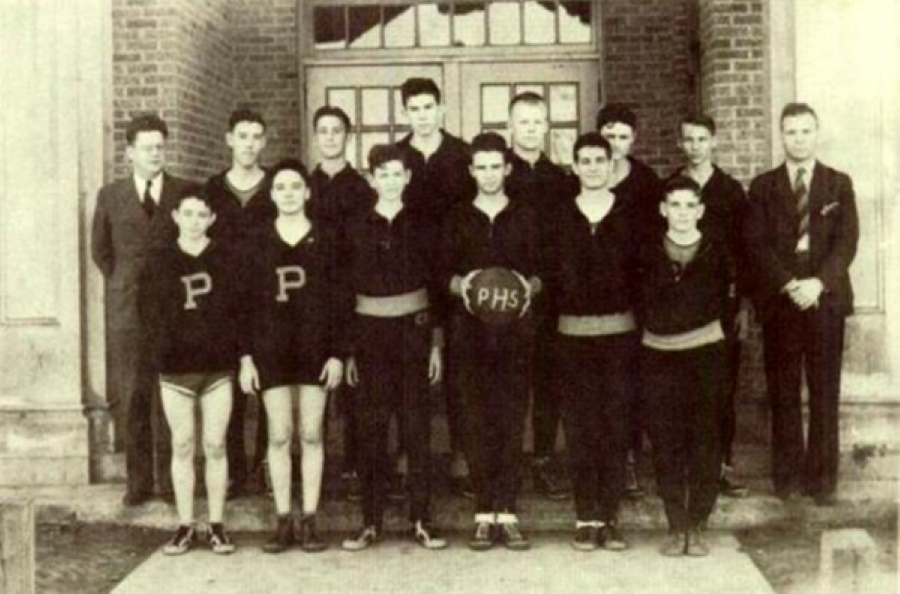 Post High School Basketball Team in 1938
Resources:
Books about Garza County People and Places
What's your Favorite Book about a Texas County, Town, Person or Place? Here's our best reads list County by County