Davick Services on Facebook
True Stories of Amazing People and Places in Texas
Life in Armstrong County Tx 1800s to 1950
Armstrong County, Texas from 1800's to 1950 as pictured in archived government photographs, vintage postcards, old school yearbooks and newspapers. Click on photos to view larger.
Click on the photos below to see full size images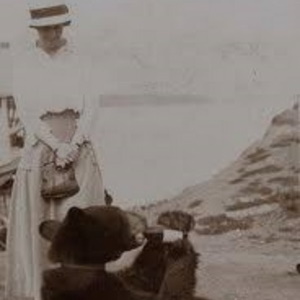 Blackie the Bear Drinking Beer from a bottle outside the Scarborough Saloon in Claude Texas in 1890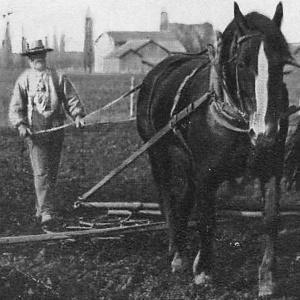 Farm Scene Near Claude Texas in 1909
Two horse team pulls harrow in this scene from Armstrong County in 1909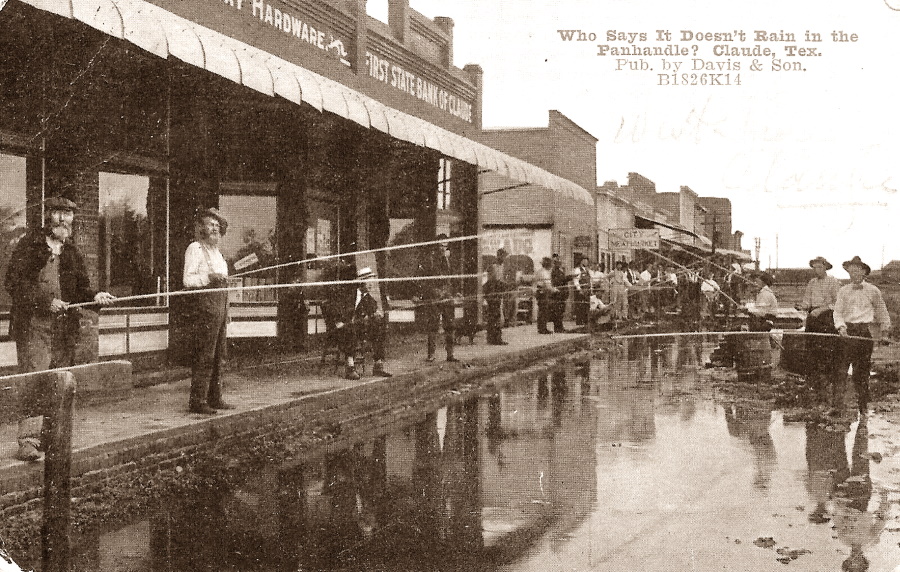 Fishing Main Street in Claude Texas in 1910
After a rare rain in Claude Texas in 1910, Armstrong County pioneers posed as if they were fishing the muddy street on the West side of the courthouse square for this postcard. . . Look closer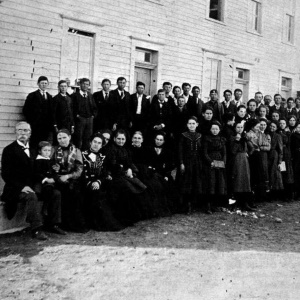 First Class of the Goodnight College 1898
Students: John McDonald, Herbert Jones, Joe Kesterson, D. Vaugher, Roy Vineyard, John Mackelhaney, Charley McClaren, Bess and Clyde Norvell, Ella and Minnie Dyer, Bill and Maggie Burns, Georgie Caperton, Relan and Annie Vaughn, Flora Hunter, Lou Goodnight . . .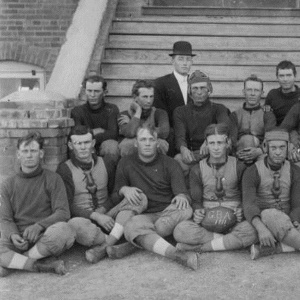 Goodnight Baptist Academy Football Team c1900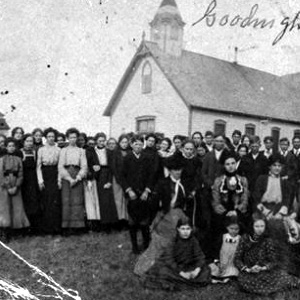 Goodnight College Staff and Families in 1901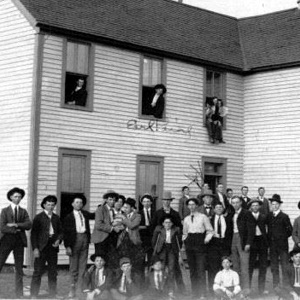 Goodnight College Boys Dorm - 1901
Earl Payne and Bill Hill are identified in this old photo. Can you identify others?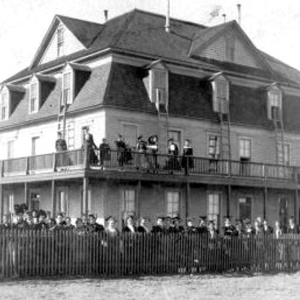 Goodnight College Girls Dorm in 1901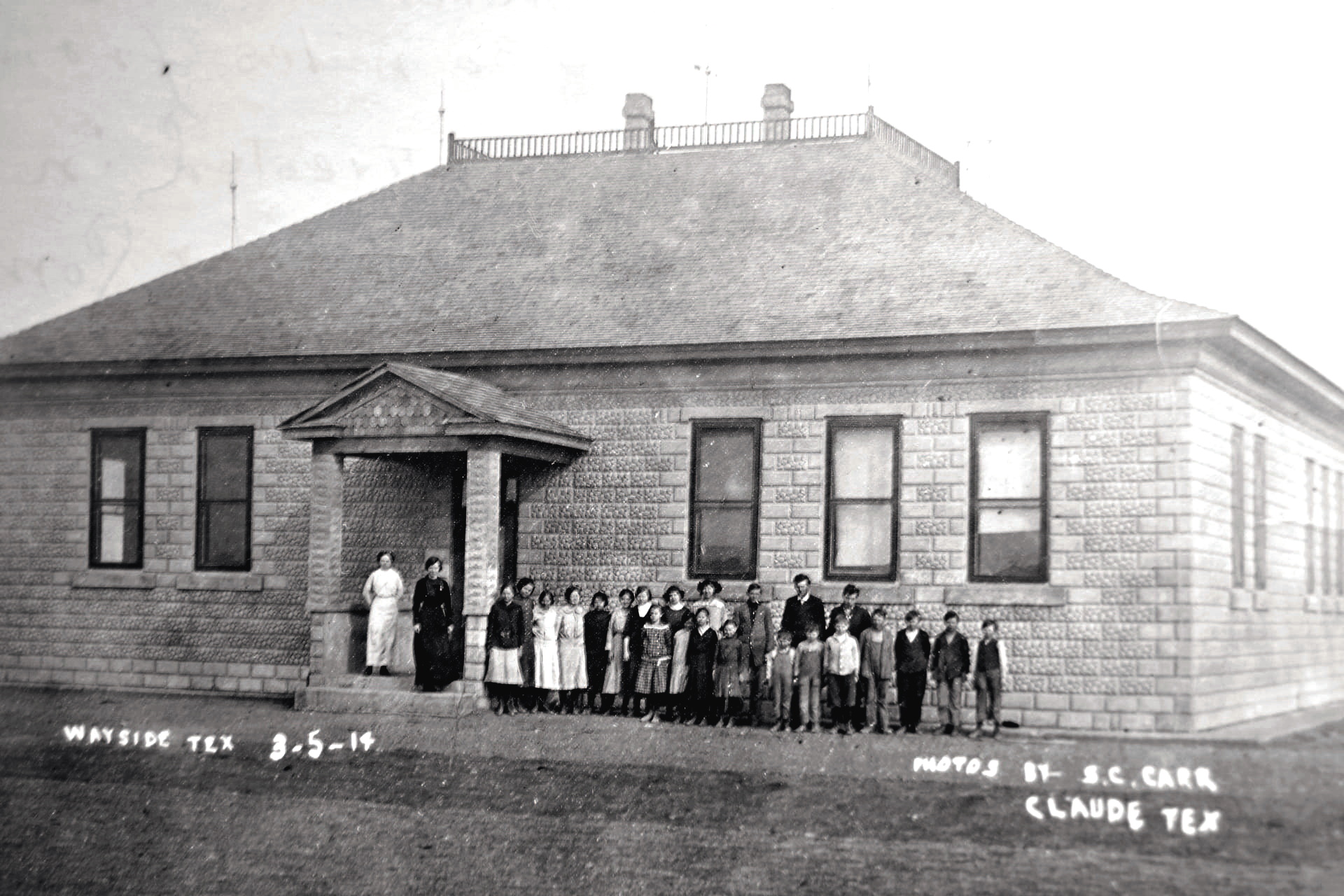 Wayside School, Wayside Texas in 1914
Three teachers and 22 students posed in front of their school in Wayside Texas in 1914 in this huge detailed photo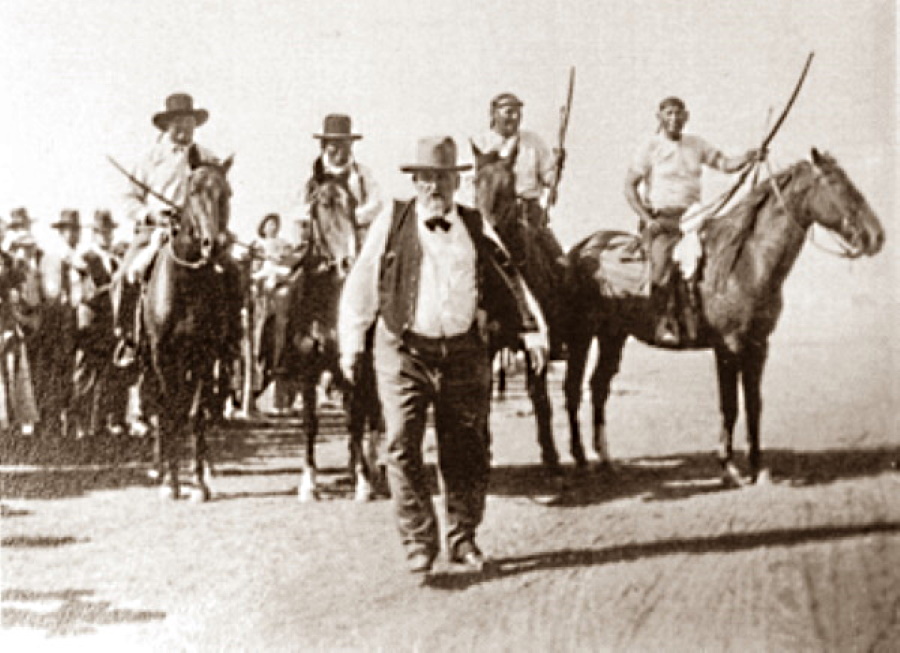 Buffalo Hunt on Goodnight Ranch in 1916
Charles Goodnight leads the way on foot and mounted Kiowa follow behind him as they prepare to recreate a buffalo hunt on the Goodnight Ranch in 1916. This momentary show of what was once the common life of the plains read more and see it full size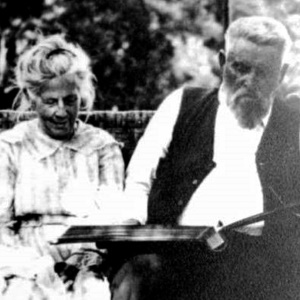 Molly and Charles Goodnight
Mary Ann Dyer "Molly" Goodnight married Charles in 1870. Molly died in 1926. Charles Goodnight died three years later in 1929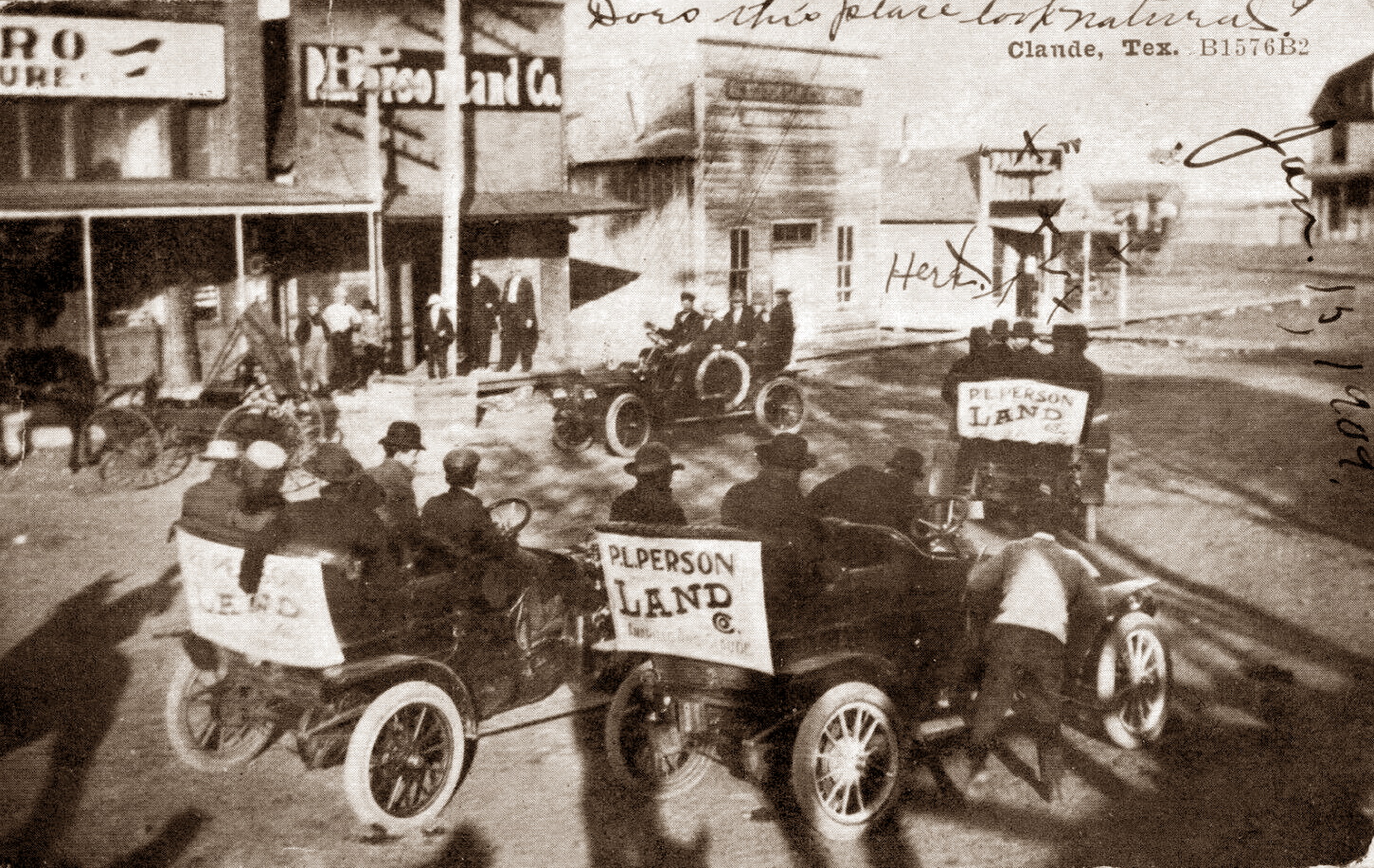 PLPerson Land Motorcade Claude Texas 1909
On January 15, 1909, the P. L. Person Land Company organized a motorcade in Claude Texas to attract new settlers to Armstrong County, one of the least populated counties in Texas even today.
Related Articles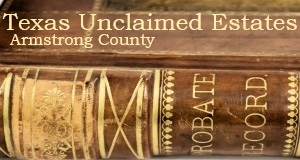 Armstrong County Unclaimed Estates
These Deceased Residents of Armstrong County Left a total $4,022 in Unclaimed Money for their heirs. Know the Heirs? . . . See the list
Books about Armstrong County People and Places












What's your Favorite Book about a Texas County, Town, Person or Place? Here's our best reads list County by County