Legendary Stardust Cowboy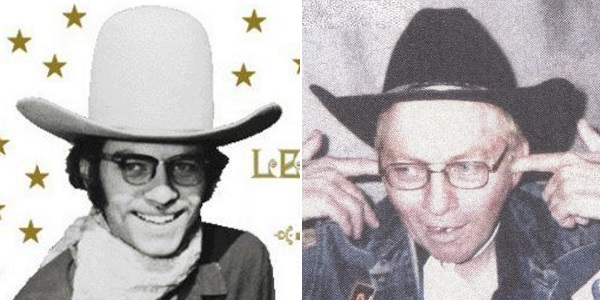 The Legendary Stardust Cowboy was born Norman Carl Odam on September 5, 1947, in Lubbock, Texas. Odam took up music in his high school years as a means toward popularity and impressing girls.
In 1968 he started his career as an outsider performer while in college when he recorded "Paralyzed" . The song's popularity earned "the Ledge" (as he is known by fans) an appearance on NBC's Rowan and Martin's Laugh-in comedy television series. "Paralyzed" went on to be featured on several Doctor Demento compilations, and it often appears prominently in lists of the worst recordings ever made. In 2010, Odam played himself in the independent film, Rainbows End, a mockumentary about a band traveling from Texas to California to record an album with him. He is considered one of the pioneers of the genre that came to be known as psychobilly in the 1960s.