Lee County Experts
Giddings, Texas
No one knows Lee County real estate, title search and court records better than the people who are in the courthouse everyday working directly with local officials to bring you the kind of professional service only a local expert can.. Connect with Lee County Abstractors, Public Record Retrievers, Historians, Genealogists and Legal Service Professionals. You'll find Lee County Clerk, Lee County Appraisal District, abstractors, county record retrievers, and real estate in Giddings, Lexington, Corinth, Dime Box, Hills, Lincoln and Serbin Texas.

| | | |
| --- | --- | --- |
| Lee County Clerk | 979-542-3684 | Giddings, Tx |
| | 979-542-9618 | Giddings, Tx |
Lee County Abstractors and Courthouse Researchers
When law firms, lenders, energy production companies and national title companies need public record information that is accurate and official they rely on local abstractors, document retrievers and landman who physically inspect the Lee County records at the courthouse.
Williamson Abstracting Research & Retrieval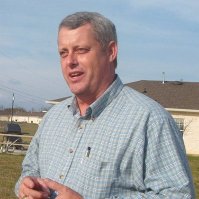 Specializing in Current Owner Searches, 20, 30, 40 & Full Searches & document retrieval. E & O insured. Based in Salado Texas. Contact Ted Williamson

Phone 254-231-8952 | Email | LinkedIn Profile

Central Tejas Research

Flawless court records research and property search reports including Tower Sites, Land Title, Deed Chains, Right-Of-Way research, Real Property filings and name research at County, District, Probate, Civil and bankruptcy Courts. Contact Shannon Maxwell

Phone 512-469-6026 | Send Message | Visit Site
Local Abstractors Wanted - Apply Now
We need abstractors who physically inspect records at the courthouse. No foreign or online searchers accepted.
Oil and Gas Landman, ROW Agents and Title Specialists

Terry M Ray - Petroleum Land Services
35 years of experience throughout Texas in Abstracting/Title Research, Due Diligence, Document Preparation, Lease Negotiation & Acquisition of land rights and Seismic Options for oil and gas companies, attorneys and title companies.
Ph: 512-346-9953 | Cell: 936-525-9930 | Email | Linked In Profile |
Compare Lee County Texas with Other Counties
Read these popular articles and find out how Lee ranks for seclusion, growth, foreclosures, investment and other issues.
Lee County Specials - Giddings Tx
Featured Item from Lee County Texas

Giddings, Lexington, Corinth, Dime Box, Hills, Lincoln and Serbin Tx


Important: Tap or click the title (not the photo) for details on the items listed below.