Stories from Lamb County Texas History
Stories and history from the pages of Lamb County Newspapers and Books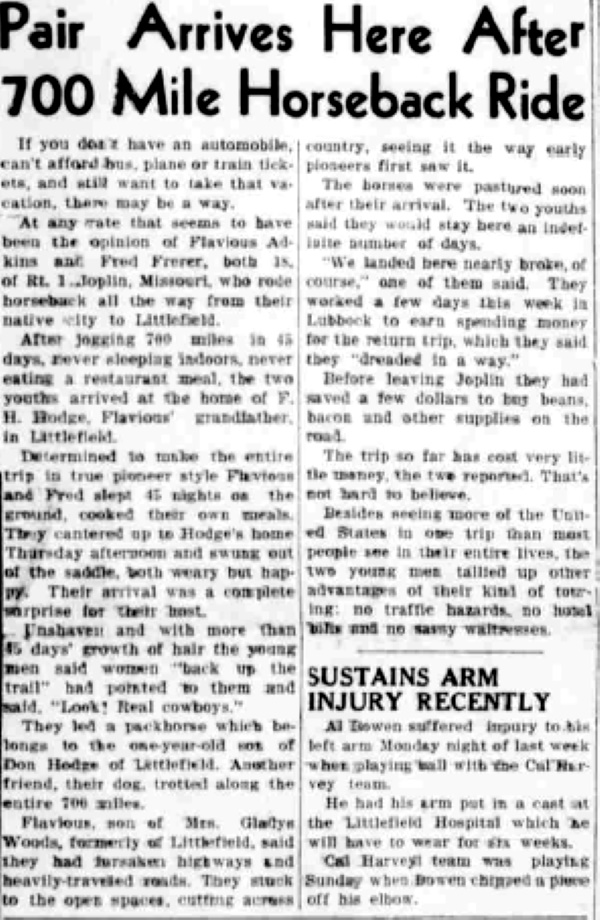 Pair Arrives on Horseback in Littlefield After 700 Mile Ride
In 1950 two young men, three horses and a dog arrived in Littlefield Texas after a 700 mile ride to visit grandfather, F.H. Hodge . . . This is their story as reported in the Lamb County Leader . . .
Resources:
Related Articles
Books about Lamb County People and Places
Lamb County Historic Treasure
Rare books, historical documents, genealogy and nostalgic collectibles from Littlefield, Amherst, Earth, Olton and Sudan Texas (eBay) . . . see them all
Lamb County Estates with Unclaimed Money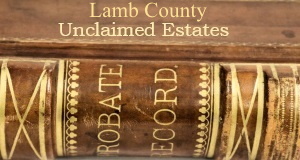 These Deceased Residents of Littlefield, Sudan, Springlake, Amherst and Olton Texas Left a total $29,548 in Unclaimed Money for their heirs.
Know the Heirs? Let them know See the full list
What's your Favorite Book about a Texas County, Town, Person or Place? Here's our best reads list County by County