Kenneth Copeland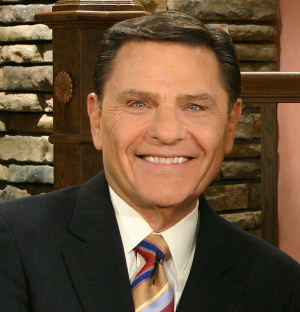 Born in Lubbock Texas December 6, 1936, Kenneth Max Copeland is a popular author, musician, public speaker, and televangelist. He was raised in West Texas near a United States Army Air Forces airfield.
Prior to his conversion to Christianity in November 1962, Copeland was a recording artist and had one Billboard Top 40 hit ("Pledge of Love", which charted in the Top 40 on April 20, 1957, stayed on the charts for 15 weeks, and peaked at #17)
Copeland has been identified with preaching a prosperity and abundance message, commonly referred to as the prosperity gospel, which has been criticized by various denominations. His Tarrant County, Texas-based Kenneth Copeland Ministries (KCM) advocates daily application of the "Word of God", meaning the Bible. KCM is a teaching ministry that specializes in biblical teaching that focuses on faith, love, healing, prosperity and restoration through diverse media, such as television, books, CD and DVD.