Abstractor Forums
Professional Title Abstractors
This LinkedIn group is where professional abstractors discuss the unique challenges faced by land title professionals who physically visit the courthouse. Participants must show they are dedicated to providing a level of complete accuracy that can only be achieved at the courthouse.
American Real Estate Professionals
Christy Baughman Lynn's secret Facebook group designed to connect USA based abstractors and other real estate professionals from across America.
Robert Franco's website features news, networking and conversation of interest to abstractors, title vendors and examiners.
Kaufman County Experts
Kaufman, Texas
Connect with Kaufman County Abstractors, Public Record Retrievers and Legal Service Professionals . No one knows Kaufman County real estate, title search and court records better than the people who are in the courthouse everyday working directly with local officials to bring you the kind of professional service only a local expert can. You'll find Kaufman County Clerk, Kaufman County Appraisal District, abstractors, lawyers, county record retrievers, and real estate in Kaufman, Tx.
| | | |
| --- | --- | --- |
| Kaufman County Clerk | (972) 932-4331 | Kaufman, Tx |
| | 972-932-6081 | Kaufman, Tx |
Kaufman County Abstractors and Courthouse Researchers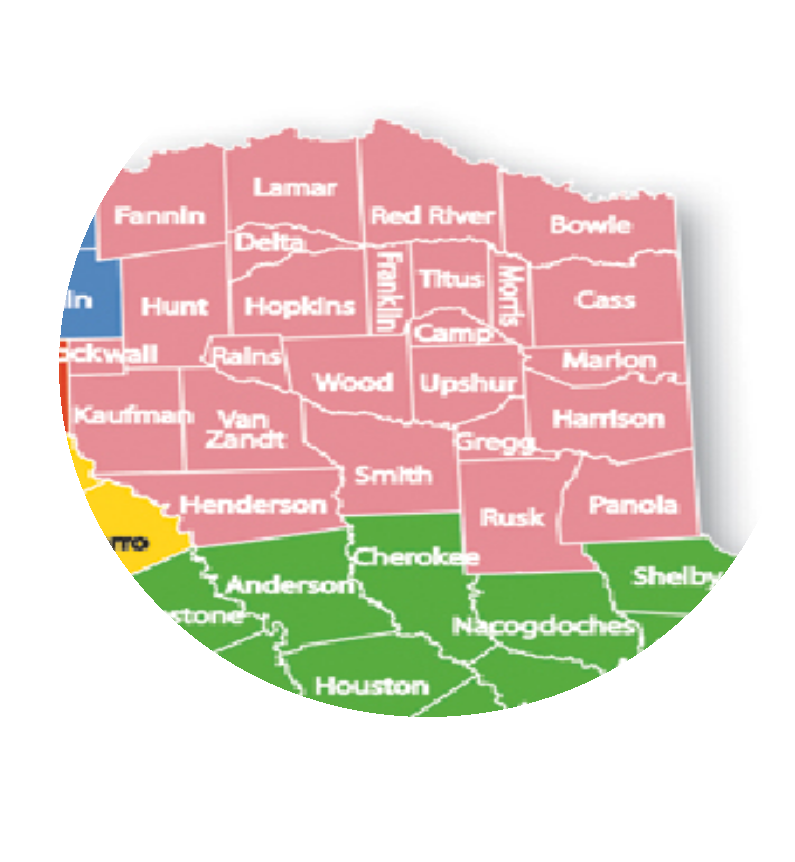 Surrie Fenlaw
Physically visits courthouses in Northeast Texas to provide general courthouse title examination, oil & gas research and mortgage research. E&O insured.
Phone: 903-790-1236 | Send Message | Linked In Profile
Texas Abstractors Wanted - Apply Now
If you are an independent title abstractor or landman who physically visits courthouses you are invited to apply for free listings promoting your business in the counties you serve. All listings are free but space is limited. Apply Now to claim your counties. No foreign or online searchers please.
Abstractor Vendor Management Companies
Abstractor networks or "vendor management companies" provide title abstracting and court search services through their network of local abstractors and searchers. The Vendor Management companies listed below have trusted local abstractors who work in the courthouse.
Title Trackers of Texas, LLC Phone: 972-635-0071 | Cell: 469-888-0193 | Send Message |
Kaufman County Lawyers
Consult with top local lawyers who have the best understanding of legal procedures and judges in Kaufman County. Get a free legal evaluation of your possible case from local attorneys.
Compare Kaufman County Texas with Other Counties
Kaufman County Specials - Kaufman Tx