Famous People from Midland County Texas
Kathy Baker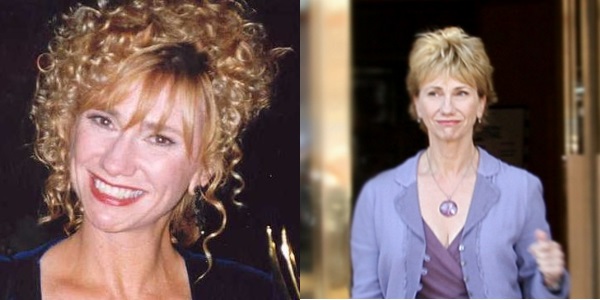 Photo by Alan Rice
Baker was born in Midland, Texas June 8, 1950 to geologist and educator, John Seawand Baker and his French-born wife, Helene. Raised as a Quaker, Kathy is an award wining film and television actress. Baker made her screen debut in the 1983 film The Right Stuff where she was awarded Best Supporting Actress by the National Society of Film Critics. She has appeared in over 50 films, including Street Smart, Jacknife, Edward Scissorhands, The Cider House Rules, Cold Mountain and The Age of Adaline.
Baker's career in Television includes leading roles in Picket Fences, Touched by an Angel, Boston Public and Door to Door. She will appear in the upcoming Netflix series The Ranch with Ashton Kutcher and Elisha Cuthbert.
Resources:
Kathy Baker Items
on eBay
Kathy Baker on Facebook
Books about Midland County People and Places

The Eddie Trace Story: A legend in the rowdy times of 1960's Midland, Texas.
A History of Character: The Story of Midland, Texas
A Red Raider Officer's Diary during WWII by Carrol G Henry from Midland Texas
The Pioneer History of Midland County, Texas 1880-1926
The Rainbow's Shadow: Untold Stories of the Baby Jessica Rescue and the Tragedies that Followed
Finding Will: When a toddler disappears in Midland, Texas.
Historic Treasures from Midland County Texas

Rare Artifacts, Books, Memorabilia and Historical Documents from Midland, Chub, Cotton Flat, Greenwood, Spraberry, Dameron City and Germania