Famous People from Midland County Texas
Judy Rankin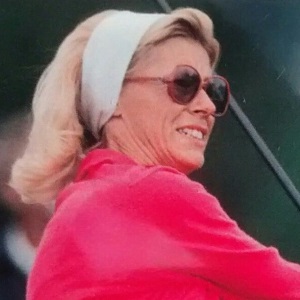 Born February 18, 1945, Judy Rankin was known as Judy Torluemke until her marriage to Walter "Yippy" Rankin in 1967. They lived in Midland, Texas. She is a professional golfer and golf broadcaster. A member of the World Golf Hall of Fame, she joined the LPGA Tour in 1962 at age 17 and won 26 tour events.

Rankin was LPGA Player of the Year twice, in 1976 and again in 1977. She won the Vare Trophy for the lowest scoring average three times. She retired from full-time competition at age 38 in 1983 due to chronic back problems and later captained the victorious Solheim Cup teams in 1996 and 1998. Rankin became the first player voted into the LPGA Tour Hall of Fame in 2000 under the veterans category, and she was also inducted into the World Golf Hall of Fame in 2000.

In 2002, she was voted the Bob Jones Award, the highest honor given by the United States Golf Association in recognition of distinguished sportsmanship in golf.

Judy Rankin is currently the lead analyst for the LPGA Tour telecasts on Golf Channel, works select PGA Tour events for the network as an on-course reporter and also serves as an expert analyst for golf coverage on ESPN/ABC.