Jimmie Dale Gilmore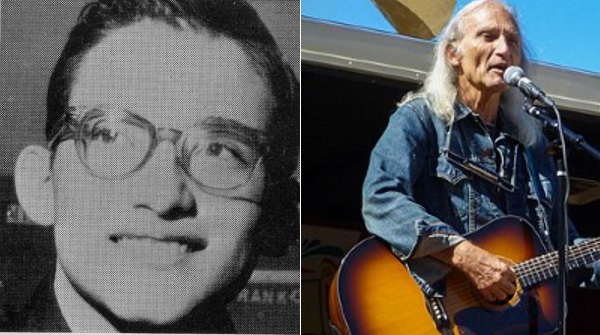 Gilmore is a native of the Texas Panhandle, born May 6, 1945 in Amarillo. Gilmore's musical roots began in Tulia, a small West Texas town where his father played lead guitar in a country band. When Gilmore was in grade school the family moved to Lubbock.
In the 1950s, he was exposed to the emerging rock and roll of other Texans such as Roy Orbison and Lubbock native Buddy Holly, as well as to Johnny Cash. He was profoundly influenced in the 1960s by The Beatles and Bob Dylan and the folk music and blues revival in that decade.
Gilmore founded The Flatlanders with Joe Ely and Butch Hancock. The group has been performing on and off since 1972. The band's first recording project, from the early 1970s, was barely distributed. It has since been acknowledged, through Rounder's 1991 reissue (More a Legend Than a Band), as a milestone of progressive, alternative country. The three friends continued to reunite for occasional Flatlanders performances, and in May 2002, released a long-awaited follow-up album, Now Again, on New West Records.
His recordings have earned three Grammy nominations in both Contemporary Folk and Traditional Folk categories and he was named Country Artist of the Year three years running by Rolling Stone Magazine. His high and lonesome vocal style, coupled with sometimes mystical and poetic lyrics, has led to musical brandings such as Sagebrush Soul, Zen Country and Western Beat. Along with Joe Ely and Butch Hancock, Gilmore's legendary band The Flatlanders has been credited as fathers of the Alt-country movement.
Gilmore has also appeared as an actor. He played himself in Peter Bogdanovich's 1993 film The Thing Called Love, a love story about young songwriters in Nashville. He also had a small but memorable acting role in the 1998 movie The Big Lebowski
These days, Jimmie is still touring, singing and playing music, oftentimes with one or more of the big, beautiful, musical community he feels fortunate to be part of.