Famous People from Midland County Texas
Jim Hall and His Incredible Chaparral Cars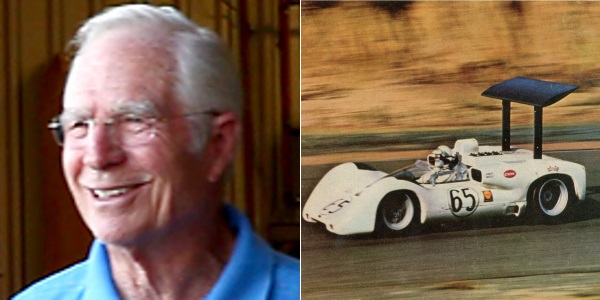 Jim Hall was born July 23, 1935 in Abilene, Texas. He was one of the greatest American racing drivers of his generation. In 1962, Jim Hall and Hap Sharp started a small racing team in Midland, Texas. Hall's special place in motorsports history came as the result of him being the "motivating force" and part owner of Chaparral Cars. Based in Hall's hometown of Midland, Texas, during the 1960s. Chaparral cars were the most innovative cars in racing. Hall was the first to use automatic transmissions in his race cars. Hall, a Caltech graduate, was a very early adopter of aerodynamics applied to race cars and was the leading proponent of that technology for an entire decade.
Throughout the 1960sóand into the 1970s and the 1980sóJim Hall and his team at Chaparral Cars designed, built and raced legendary race cars that thrilled fans, amazed the competition and were considered the most innovative cars of their time. Working quietly from their Midland shop, the Chaparral team took race car engineering to new levels of performance. Hall was inducted in the Motorsports Hall of Fame of America in 1994, and International Motorsports Hall of Fame in 1997. In 2001 he received the Caltech Distinguished Alumni Award.
An entire wing at The Permian Basin Petroleum Museum in Midland portrays the saga of Hall and Chaparral Cars.