Jill Goodacre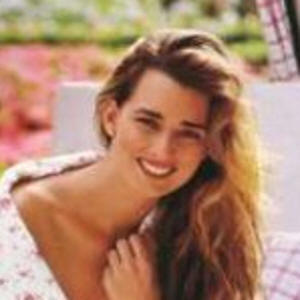 Born in Lubbock Texas March 29, 1964, Jill Goodacre is a former model, actress and photographer. She was one of Victoria's Secret's main models in the 1980s and early 1990s.
Goodacre appeared as herself in an episode ("The One with the Blackout") of the popular sitcom Friends in 1994. Though billed as Jill Connick, she was called Jill Goodacre throughout the episode.

She directed one of Harry Connick Jr.'s live performance videos (The New York Big Band Concert) in 1992, and she appears in several of his music videos. Jill is often considered one of the most beautiful women in the history of modeling.
Goodacre grew up in Boulder, Colorado. She is the daughter of real estate broker William Goodacre and Glenna N. Goodacre, a native of Lubbock who resides in Santa Fe, New Mexico. She married Harry Connick, Jr. in 1994.