Famous People from Motley County, Texas.
Jesse Powell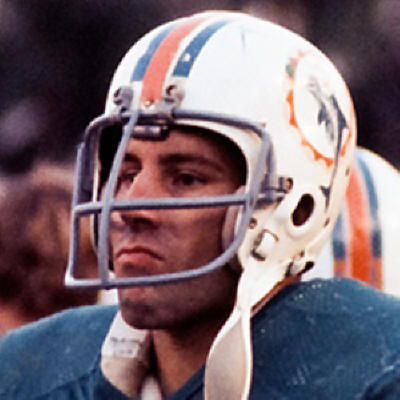 Photo courtesy Miami Dolphins
Jesse Powell was born in Matador, Texas April 14, 1947. He was a graduate of Spur High School and attended West Texas State in Canyon Texas. Powell was a linebacker and special teams player for the Miami Dolphins from 1969 to 1973 and played in three Super Bowls.
"I never dreamed of playing in the NFL, let alone being a part of that team," Powell said in a 2005 interview with The Avalanche-Journal. "And on top of that, I played in three Super Bowls."
"The funny part of that is, some people always dream of doing that," Jan Powell said. "That was so far out of his element. He loved riding horses and breaking horses. His goal was to be a professional roper, at least just a good roper."
After retiring from football due to a knee injury, Powell worked as an insurance agent for State Farm Insurance for 35 years and retired from the company in 2012. Powell died in a Lubbock hospital a few months later on June 14, 2012 when he was 65.