Jane Gilmore Rushing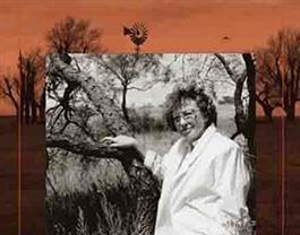 Jane Gilmore Rushing was born November 15, 1925 and grew up in Pyron in southeastern Scurry County, Texas, a West Texas farming community now recognizable only by a cemetery and railroad sign. She graduated from Texas Tech University and was a staff writer for the Abilene Reporter-News in Abilene, Texas. She co-authored with Kline A. Nall a history of Texas Tech University.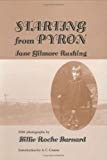 From childhood, she wanted to be a writer. In seven novels published between 1963 and 1984, she built her stories around themes that few West Texas writers had dared to tackle. Most of her work centers on cotton farms and early ranches in a land she calls the "too-late frontier" in Pyron where she grew up. Her plots explore such sensitive topics as an affair between a mulatto girl and a West Texas cowboy and the painful recognition in an early-nineteenth-century community that one of their own is capable of child and wife abuse. Her final book, Starting from Pyron, explores the history and people of the community she grew up in and that inspired her writing.
Some of her most popular novels about early 19th century life in West Texas were Mary Dove, Tamzen, Raincrow, Walnut Grove, Covenant of Grace and Winds of Blame.

Rushing, who lived in Lubbock for most of her career, died of cancer July 4, 1997.
References:
Photo from Jane Gilmore Rushing, A West Texas Writer and Her Work by Lou Halsell Rodenberger (Amazon)